Being Normal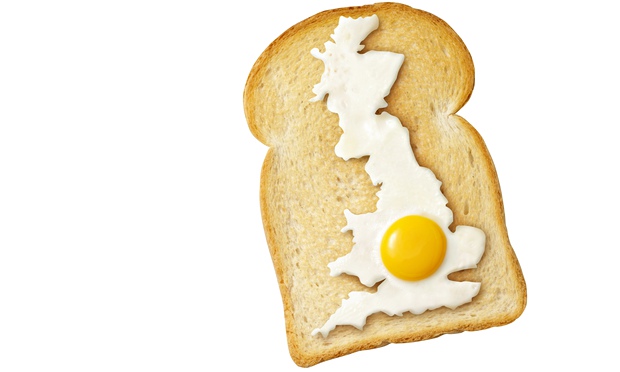 This piece by Neal Ascherson has been getting a lot of attention (The long Brexit ordeal will finish off the break-up of Britain), particularly his claim that: "It's commonly said that the Brexit years have made the English more xenophobic, less tolerant, more angrily divided among themselves. The first is clearly true. Non-British Europeans confirm a new nastiness, even just a new coldness. So, even more emphatically, will migrants from Somalia, Nigeria, India, Bangladesh." He goes on:
"It's true that English dislike of foreigners is ancient, abating in the middle 19th century as the public welcomed political refugees from failed revolutions, but only for an interval. A recent example: in a sample of adults in Scotland who list Pakistani as their ethnicity, 31% identified as Scottish. The corresponding sample taken in England found only 15% identifying as English. That tells you nothing particularly wonderful about Scotland, except that it's a normal country. But it does tell a tale about England: a nation self-consciously unlike others and uneasy about sharing its "essence" with others."
This will be derided as parochialism and exceptionalism from Ascherson, when in fact it's nothing of the sort.
This is the essence of the competing nationalisms at play in Britain.
Scottish nationalism – or rather the movement for independence – wants the powers that others countries have, for self-determination. We want to be the same as other countries. English nationalism wants powers and status that other countries don't have. They want to be different from other countries.
The paradox is that England has a functioning parliament, and all the sovereignty it requires, but it is being crippled by imagined enemies and fictitious grievance. The idea that the national breakdown of Brexit will find some conclusion after an exit treaty is signed is laughable.
Whatever England is going through, its extremely doubtful that Brexit will help.
Nothing has changed.
An insight into the state of this disarray is the recent Fifteen Ways to Strengthen the Union from Conservative Home. The problem is seen basically as a lack of gratitude from a recalcitrant Celtic fringe.
Some of the ideas are just fantastically dumb.Much of it sounds like mission creep, power grabs or blatant encroachment on devolution.
Options to strengthen the precious one include:
Making Michael Gove Secretary of State for the Union 
Sending Jeremy Hunt to Northern Ireland.
"Brand UK spending in Scotland, Wales and Northern Ireland prominently.  The Coalition started to do this with overseas aid.  As Warwick Lightfoot and Will Heaven wrote on this site earlier this week, there is no reason why Westminster should not spend more in the devolved areas if necessary."
"Relocating or establish the capacity of central government departments in places of the country where their work is most relevant, and in particular, in the case of departments with reserved functions, in the constituent nations. For example, DEFRA could expand its operation in places like Peterhead."
"Make the centenary of the creation of Northern Ireland in 1921 a UK-wide bank holiday – it falls on the 5th May 2021 – so that its impact and significance is felt across the entire country, as Jan Zeber has argued on this site.  Whitehall departments should also consider how they can support the planned Northern Ireland 'Expo 100' that year."
"Establish a presence for key cultural institutions in Scotland, Wales and Northern Ireland (such as the National Museum of Scotland in Edinburgh and the Scottish National Gallery, National Museum Wales, Ulster Museum and Titanic Belfast)."


*


that Peterhead one's a game-changer but my personal favourite…


*

"Make at least one of England's home cricket test matches each summer and coverage of the men's and women's Cricket World Cup final and semi-finals, as well as women's national football tournaments, available on free-to-air TV."
It's easy to laugh, and it does seem that nobody at Conservative Home has an ounce of self-reflection to think about how these ideas come across. These are it seems, serious ideas.
Union Blues
Ascherson nails some of the underlying causes of Brexit – "English sense of powerlessness and resentment of elites" – but I'm not sure of his final diagnosis:
"the deepest change since 2016 is the weakening of the United Kingdom's inner bonds. Theresa May went around preaching about "our precious, precious union". This puzzled me, given massive English indifference. Ask somebody in Durham or Exeter why the union matters, and you get a blank stare, a shrug and perhaps a mumble. Then I understood: it wasn't Scotland, Wales or Northern Ireland that was "precious" to her, but "the union" in the abstract – a sort of legitimising halo hovering over Westminster's anointed. It's a cult confined to Britain's ruling caste and, of course, to Scottish and Irish unionists who genuinely have something to lose."
Of course the "ruling caste" has much to lose, but the self-defined "Scottish unionists"? Who are we talking about here? People persuaded to invest in re-tread Empire Loyalism out of a desperate poverty that leads inevitably to a culture of bigotry? Or Unionists who have been brainwashed by decades of subtle (and not so subtle) cultural messaging that they are an impoverished fringe? Anglo-normative thinking lies very deep in some generations but it does not mean they genuinely have something to lose. What they have to lose are the illusions about their loss and an identity that confines them to the past.