Bella Recharge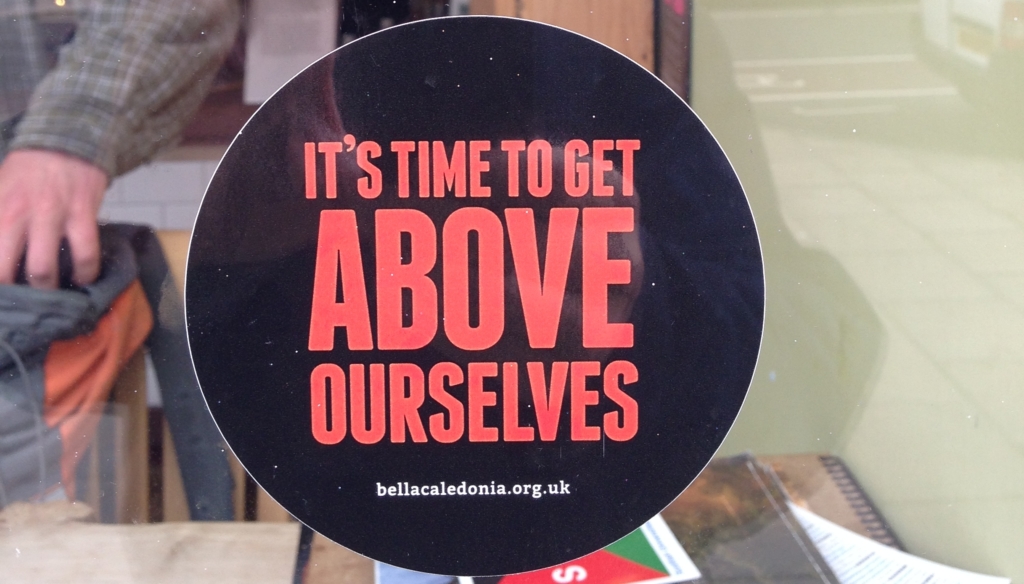 Being a part of the deeper democracy movement, getting ready for the next referendum and for the coming general election, and facing the wider socio-ecological crisis, Bella is having a re-boot for the year ahead.
In the year ahead our energy will focus on the following:
Campaigning for Scottish independence – because the British state is irredeemable and deteriorating fast. This will take the form of a series of campaigns including short films, posters, and artwork generated over the next year and disseminated through our channels.


*

Giving space to emerging voices – creating a more plural and diverse media – because we need to 'Know the Media, Be the Media, Change the Media'. This will take the form of an extension of our Guest Editor process and a series of public Citizen Media forums sharing key skills, work-shopping editorial pitches and investigations and promoting and inviting diversity and participation.


*

Highlighting existing projects, communities, social enterprises, co-ops and groups that are creating alternatives as systems fail, these may be part of what we'd call a pre-figurative politics'. Based on the idea that the "the present world is built on assumptions we haven't yet found names for" and for the need to act "outwith the current assumptions that constrain our existence; acting outwith the market – not only surviving but reconceptualising what thriving looks like" – we'll be exploring the people and projects that do that right now. This will take the form of a weekly feature highlighting the project or group, what they're doing and how you can get involved or support them. Focusing on social change in the here and now is essential to ground commentary and analysis in reality.


*

Creating a policy forum. We are going to overhaul our coverage of social policy by creating a policy forum to support and question the third sector and those creating social policy at Holyrood. Important political changes are at play, flying blow the radar of Brexit mania and constitutional crisis, which are deserving of better media focus. In education, housing, environment, drugs policy, energy, transport and local democracy there are opportunities to make important changes right now. This will take the form of regular features and interviews as well as gatherings and public meetings. More details to follow.


*

Responding to XR's call for the media to "tell the truth" we'll be detailing the extent of climate breakdown and the reality of what this will mean in coming years, exposing the corporate players and interest driving crisis. Alongside this we'll be focusing on the solutions that are here right now – particularly ones that reflect the deeper systemic economic, cultural and political changes needed to avert the worst of climate breakdown.


*
All of this will take more resources than we currently hold – so we'll be doing some fund-raising to make this possible. You can support us here.
*
If you want to respond and contribute to this agenda you can contact us here.