On the Road to Oblivion with Scottish Labour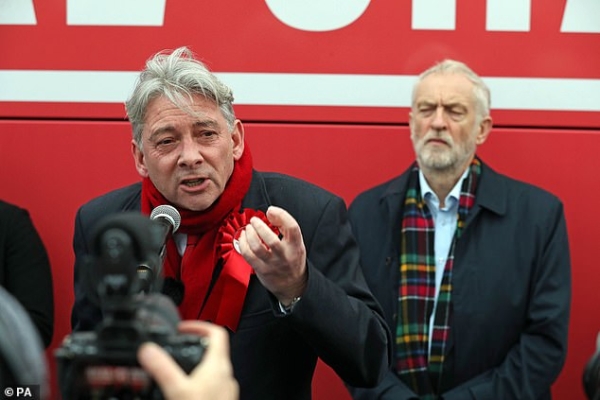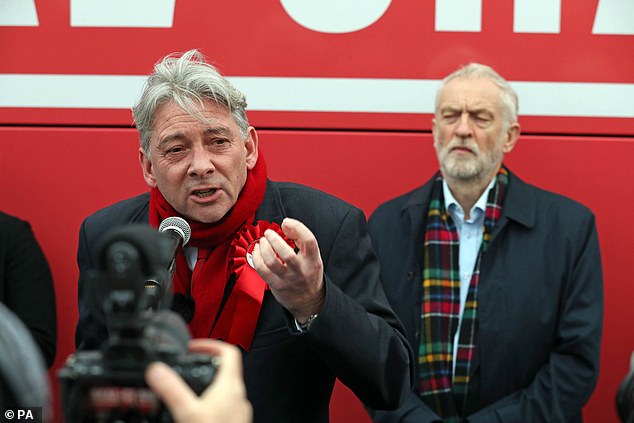 Scottish Labour's shifting ground on the question of independence, and whether they would countenance a second referendum is so all over the place it's incredible. Today we will attempt to walk-you though the twists and sharp turns of Scottish Labour positioning.
This week they announced they DID have a policy on Federalism and radical constitutional change, even though UK Labour DIDN'T. Quite how that would work nobody explained.
Then they announced that they were anti-Trident, even though the UK party was pro-Trident. But that they would defer to the issue as Defence is a reserved matter. Watch this bizarre exchange here:

Richard Leonard served up as a servile confused opportunist by @STVColin https://t.co/DGXodK8UaN

— Bella Caledonia (@bellacaledonia) November 26, 2019
Are you following this?
Then they announced that electing a pro-indy Holyrood majority would be a mandate for second referendum.
Even though, one already exists …
… which they deny is a mandate.
Richard Leonard suggested that if would only require "the election of parties into a majority" to provide a mandate. This means that a coalition of the SNP and the Green Party could in theory trigger a vote, after the Scottish Parliamentary elections in two years' time.
Leonard told the Good Morning Scotland:  "We know that at the moment there is not a mandate, despite the claims of the SNP."
This statement was unchallenged and un-explained.
He continued:
"A mandate I think would need to be achieved through the election of parties into a majority that had a clear mandate to hold a second independence referendum."
"But as the leader of the Scottish Labour Party, I am determined that that will not happen because for example, in the 2021 Scottish Parliament elections, I will be leading the Labour party to win those elections."
He added: "If the SNP or other parties put in their manifesto that they wanted to hold a second independence referendum and they got a mandate for that, either 2021, 2026 or at some future point, then of course what we're saying is that that would not be blocked by a UK Labour Westminster government."
But now things have just got much worse.
Now Labour has contrived to gerrymander any future referendum with the party putting forward an amendment to the Government's Referendums Bill. According to reports in  The National, MSP James Kelly has put forward a Stage 2 amendment which, if approved, would mean that a referendum would only be valid if "a minimum of 50% of the total number of persons entitled to vote in the referendum" do so.
Inevitably / immediately it was pointed out that this could lead to a situation where No voters could be encouraged to stay at home on polling day rather than vote in Indyref2 came around.

Just as the idea of a referendum hosted by the Scottish Government without agreement from Westminster would inevitably result in a mass non-participation from Unionist voters in order to undermine it's credibility, so too would any artificially rigged poll with a 50% clause inserted. What possible incentive would a No voter have to to take part?
As Gerry Hassan puts it:
"Scottish Labour go AWOL on independence. This doesn't make any sense re: Corbyn's strategy, evokes 1979 40% & by having a 50% threshold Lab oppose on trade union strike ballots shows how unprincipled Scot Lab is. Clueless, self-destructive politics driven by hating Nats."
The latest polling from Panelbase suggests Labour losing six seats in Scotland and the Conservatives holding twelve. This is the road to oblivion.
This is the direct result of three things: a complete lack of communication or co-ordination between the Scottish Labour group and the UK (which is an ideological more than a geographic divide); Scottish Labour eating itself from a hatred of the SNP and an all-consuming obsession with the Union; moral cowardice and incompetence.
All of this speaks to a complete loss of purpose and direction.
Younger readers may not remember the 'Feeble 50'. It was the term Jim Sillars gave to the 50 Scottish Labour MPs when he won the Govan by-election for the SNP in 1988. The inference being that this block did little or nothing to prevent Margaret Thatcher decimating Scottish industry or experimenting with the Poll Tax in 1989.
It hurt because it was true.
But its difficult to convey the extent to which the Labour Party dominated Scotland before. They dominated huge sprawling regional authorities, they dominated electoral life in pre-Holyrood Scotland, and they dominated social life through trade unions when trade unions were much more visible and dominant. In some ways their hegemony was deeper than the SNPs is today. They dominated down into Scotland's industrial psyche and history as well as across the whole of the country. It's in this context that this absolute collapse – if it happens – should be seen.
Be in no doubt, being reduced to a single MP is an unsurvivable event for Richard Leonard.  They would then have to appoint a new leader and ask themselves again, do they really want to tie themselves to a constitutional position that is destroying them?