On Sacred Cows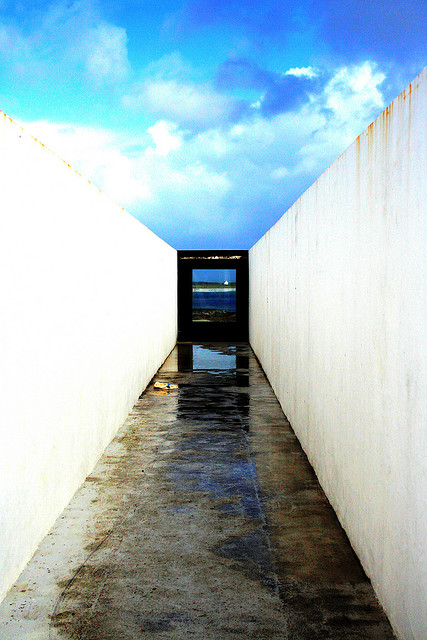 There's a gulf between the reality of a mass of people appreciating the centrality of gaelic language and culture to Scotland – and a small handful of mainstream media outlets cultivating hatred and grievance.
First the good news. After the spectacular success of Gaelic Duolingo – covered here and here –  and after the critical reflection of the functioning of Bòrd na Gàidhlig (which is useful), two more pieces of important positive developments emerged this week.
First we hear that Comhairle nan Eilean Siar – the council for the Western Isles – have adopted a policy of 'Gaelic first' to increase the rate of growth for Gaelic in the islands. It's a reversal of the previous situation where English was the main language, unless parents asked for their children to be taught in Gaelic.
All primary one pupils in the Western Isles are to be automatically enrolled in Gaelic medium education (GME) from 2021. Under the new policy, pupils will be taught in Gaelic and will start learning English from P4 onwards. Launching the new policy, Mr Chisholm, the council's director of education, said the:
"Outer Hebrides is a Gaelic speaking community with a rich Gaelic heritage and culture" and the "majority of our children in nursery and those enrolling in primary, want to speak our language".
Rob Dunbar, chair of Celtic languages, literature, history and antiquities at the University of Edinburgh, said:
"Wherever you have Gaelic-medium, there are parents who have wanted it for their children. But it is weaker than in the west of Ireland and in Gwynedd, the strongest Welsh-speaking part of Wales. Exclusive Irish-medium education and exclusive Welsh-medium education have been standard practice for a long time."
This good news was preceded this week by the announcement that Edinburgh Council are to open a second gaelic-medium primary school in 2023 and a secondary gaelic-medium in 2024. There are critical questions about how this is delivered and supported, but the media backlash has been spectacular and depressing.
Published in the Herald, Alan Simpson writes: "Gaelic has proved to be fairly divisive in recent years" – a statement which is simply not based in fact – "and much of the blame must be placed at the door of the Bord which has been allowed to devise strategies with no real accountability and have been accused of imposing the language on areas with no Gaelic tradition."
This is the old "forced down your throats" canard.
Simpson continues:
"Pupils attending Gaelic schools get taxis if they live outside the catchment area while their peers at other schools have to walk. This, understandably, breeds contempt. amongst some" and "Road signs have also been made bilingual across the country which has led to confusion amongst foreign drivers, and even some locals."
This is just a boring litany of bigotry trotted out by a newspaper in search of clicks.
Most of his tissue of nonsense should be just ignored, however when he argues that Bòrd na Gàidhlig "may also be breaking the law by only employing Gaelic speakers" it is worth challenging this ill-informed garbage.
As Màrtainn Mac a' Bhàillidh wrote for Bella last week:
"It is very important to us to challenge the assertion made during the meeting that there might be anything unlawful about Bòrd na Gàidhlig's requirement for staff to be Gaelic speaking. This is entirely legal and has been tested in relation to Welsh language provision, where more far reaching policies are in place, with the Equality and Human Rights Commission agreeing that the protection of a linguistic minority justifies positive discrimination towards that minority group. If Gaelic speakers can't use their language with and within Bòrd na Gàidhlig it sends a signal, which more than any poor governance practices at the Bòrd, reinforces the historical prejudice that Gaelic is not a language of work or advancement. Positive discrimination is widely used to encourage gender and ethnic diversity and the protection of an indigenous ethno-linguistic minority, Gaels, is no different to this. Gaelic is essential to the work of the Bòrd, and for every job there is, naturally, a list of essential skills, language, qualification, experience, etc."
Not to be outdone, across the M8 the Scotsman coughed up this response by the Conservatives education spokeswoman Liz Smith, who called it: "a deeply troubling step and one that could put children in the Western Isles at a distinct disadvantage to their peers."
She said (Educating pupils in Gaelic could harm academic achievement say Scottish Tories):
"This worrying move will inevitably put pressure on primary children in the Western Isles to speak Gaelic for those first crucial years of school."
"That could have all sorts of consequences that have clearly not been considered fully."
The idea that gaelic – language which has been historically abused and persecuted a 'sacred cow' is pathetic, and ahistorical, and Smith's comments are both culturally insulting and linguistically incompetent.
A quick reminder that in the 1872 Education Act (Scotland) all language except English was banned in schools. Children were punished at school for using Gaelic or Scots. This was just the latest in a long line of formal repression.
Wilson McLeod has responded saying: "This is astonishing stuff from Liz Smith gaelic-medium education has been established in Scotland for 35 years. The Tory government took the key steps to support it in 1986. Repeated studies have shown superior educational outcomes for Gaelic-medium pupils compared to English."
Neither of these articles have a place in 2020 Scotland. If these newspapers are struggling it is because they are out of touch with contemporary Scotland and publishing material which is little more than an exercise in cultural self-hatred.
The reality is however, that in the face of niche prejudice and random animosity gaelic is surviving and being celebrated and nurtured.
The reality is that this weeks good news is being celebrated in Scotland's capital and in the Gàidhealtachd.
This country is increasingly divided by people who are comfortable in their own skins, unashamed of their own culture and looking to the future, and those that are festering in the past and ill-at-ease in contemporary Scotland.
Fiona MacIsaac from North Uist responded saying:
"The recent news from Comhairle nan Eilean Siar about all Primary 1 pupils being automatically enrolled into GME is a great development for Uist and Western Isles as a whole. This will be an incredibly important step in ensuring that the language continues to thrive in the Western Isles."
*
We really need your support to develop and we'd like to ask you to support us by donating to us here.
Bella Caledonia remains free (and ad-free) and takes hundreds of hours a month to research, write, commission and edit.
If you value what we do, please consider supporting with a recurring monthly donation of your choosing.
GoCardless to set up a small monthly donation to support independent journalism in Scotland.
Thanks!
*
Go here to subscribe for free and get each Bella article sent to your email
Go here to follow us on Twitter @bellacaledonia
Go here to follow us on Instagram
Go here to follow us on Spotify
Go here to write for us