TV Times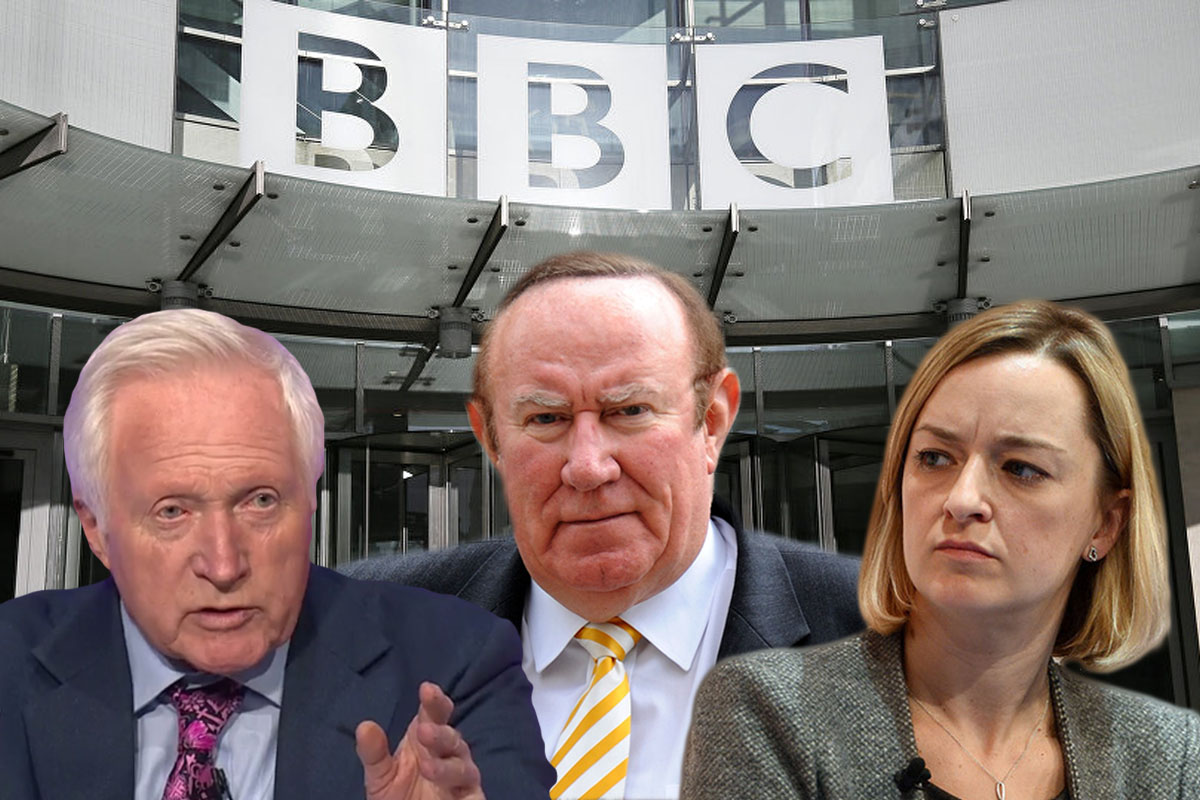 *
The BBC acts at times like a state broadcaster, it serves Scotland very poorly from the funds extracted from it, its news and current affairs coverage is deeply biased (as witnessed through the independence referendum and through the recent General Election), its lack of transparency as a publicly funded body is shocking, and its links to pro-government figures such as Rona Fairhead, David Clementi and Robbie Gibb are deeply questionable.
In Scotland the BBC has suffered a colossal loss of credibility over the past decade and some of the output from BBC Scotland seems just infantile and remarkably bad by any measurement.
Liberal squawking doesn't help. The BBC's own Emma Barnett (Five Live, Newsnight and Womans Hour amongst others) tweets: "How will scrutiny of politicians work post 2027? Asking for a mate."

Yet this is the same woman who looked Angela Rayner in the eye and asked, "Are you going to nationalise sausages?"
The conundrum is this: how can an institution that has lost all goodwill and evaporated much of the good karma it once had with a mixture of incompetence and intransigence then plea to the general public for solidarity?
And, like everything in this world it is deeply generational.
For most under-25s the BBC is just an app they never use on the Xbox.
But, the conversation has been hijacked.
As Elinor Elliot writes on Twitter: "If you permit the dismantling of the apparatus of democracy and culture you will not easily get it back."
We need to distinguish between "the BBC" – which in many ways is not fit for purpose – and the concept and principle of public broadcasting.
We are being conned into ditching the latter because we hate bits of the former.
We are being asked to wave pitchforks in the air because the right want to bleach any idea of the public or collective from our consciousness. We shouldn't be complicit in this madness to satisfy the new Johnson government because he can't completely control the media.
Re-conceiving what a People's Broadcasting Service (PBS) would look and feel like is difficult as we are so wedded to the BBC as the only model.
But here's some ideas for a 21C PBS:
It wouldn't broadcast the Boat Race.
[because it wouldn't have a default position of covering elitist sporting and non-sporting institutions]
It wouldn't have an obligatory Royal Story wedged into the actual news.
It would be open and transparent about pay and appointments and be required to have equal pay for men and women.
Its journalists and editors and producers would 'look like' the actual country it broadcasts to rather than a tiny section of it.
It would Tell the Truth about climate change.
Its output and power and money would be distributed around the UK.
Broadcasting would be devolved.
Its news coverage would be ripped up and rebuilt from scratch based on key principles of journalism.
It would be smaller and more horizontal and more accessible. It would be radically decentralised and 'publicly owned' in a very different sense.
It would take risks.
The BBC's deep political problems stem from deeper cultural and structural ones. Re-imagining a People's Broadcasting Service (PBS) would include imagining it as an institution that was inclusive and participatory rather than exclusive and top-down and was both publicly-funded and publicly-controlled.
These principles apply whether you are talking about a reformed UK BBC or a new Scottish public broadcasting service.