League of Extraordinary Gentlemen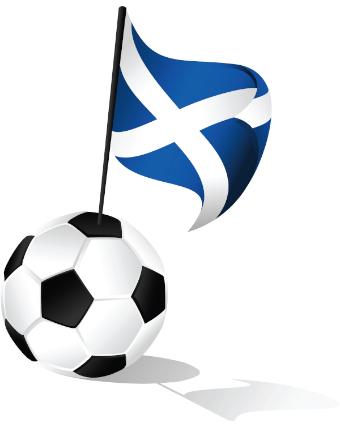 Football's over, probably till August, probably longer. As the penny drops so to does the reality of having football "authorities" that couldn't organise a piss up in a brewery. Even in times of good health the SFA and SPFL can be guaranteed to make the wrong decision Every. Single. Time.
So what do we do?
Here's the theories so far:
1. Option One – we halt the league now and the league positions stand, so Celtic win, Rangers and Motherwell get European places, and Hearts and Hamilton go down.  While few would argue with that, this would also mean Partick Thistle and Queen of the South going down too, and that might be terrible for Thistle in the long run.
2. Option Two is we could declare Dundee Utd as Champions in the Championship and promote them along with Inverness Caley, who sit four points ahead of Dundee.
This means that the Scottish Premiership will have 14 teams next season, something that many people have been arguing for for years.
3. Option Three is we just call this league void and start again whenever we can start again. This would cause Celtic fans to go into absolute meltdown, a possible comedy benefit.
4. Option Four – given the potential catastrophic economic impact on football clubs the 'promote only' option has it benefits. In fact not having the EPL's bucket of SKY lolly Scottish clubs rely so heavily on ticket sales, with Uefa's latest benchmark report revealing that 43% of the Scottish top flight's revenue was made up of gate receipts in 2018.
For some, like Rangers, without a credit line to the bank and with no merchandising revenue, this could be catastrophic, if fun.
In that reality we either need to have an open situation where we are clear that we are just letting clubs go to the wall, or we create a system to save clubs and restructure the game on a more sustainable basis. That would probably mean state assistance or some form of sharing.
Perhaps the English league, awash with so much money it doesn't know what to do could help us out? Pooling and sharing and that? Stronger Together and all that?
Perhaps the Scottish clubs need to recognise that "we're all in this together" and institute a US-style system of equity and distribution to spread money throughout the league in pursuit of collective sustainability. I know this will be rejected by most folks but these are, as they say, "unprecedented times".
Change or die. Change or die.