The Chrysalis of Hope, a Lockdown Reverie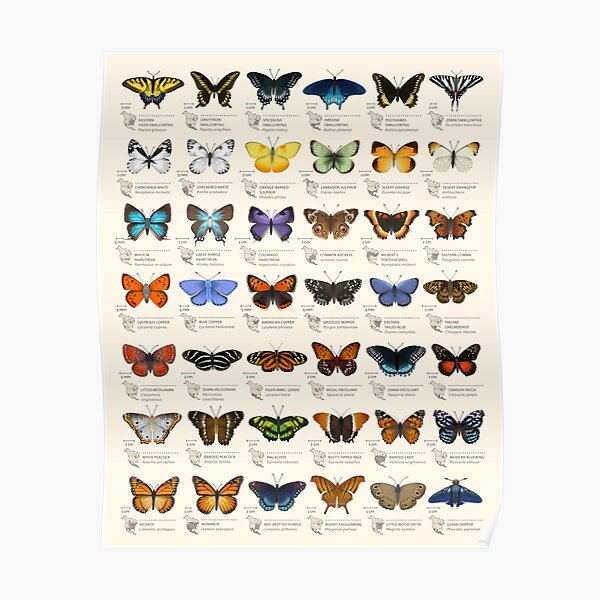 Somebody tells me it's day 62 of lockdown. I have come to terms with my mane, my mullet and my curly locks. I have reached the outer limits of my culinary skills and my house is tired of me. I've been trying to clean and sort and hoover and do admin that I have been procrastinating over for months, all of which I see now as a sort of displacement activity, rather than my aspiring Marie Kondo moment of zen serenity.
I have spent most of the time dreaming, in a sort of chrysalis of hope, but as we're about to crawl out of the lockdown that hope is evaporating. I worry I'll emerge a moth not a butterfly. We think of dreaming as an individual act but it's a collective one and the corrosive effect of prolonged isolation is beginning to have an impact.
The opportunities for learning and reflection out of the covid experience are overwhelming. The forced inactivity, the moment to think, if even through foggy, fuzzy heads is one that we shouldn't relinquish. In my late-stage, hairy and confused state, here's the things I want to preserve from lockdown.
Believe me, and I mean believe me, I am not romanticising the experience of attempting to work from home and parent, never mind work from home and actually 'educate'. The awe and respect which I previously held for teachers has increased through this experience, but so too has my respect for those people who home-school. The extended period of time off school (six months between March and August) must surely force us to re-think what we are doing here. If we are re-thinking the economy we need to re-think education too. As we've been involved in instant home education, the lessons many people have learned are that learning through play, and the importance of nurturing mental health are vital to children and young people and they are not being given proper attention in our current educational institutions. We encourage uniformity, obedience and test people at all the wrong ages. We send kids too early and we keep them indoors too long. We stifle their imaginations and we train them to be good workers.
As Ivan Illich wrote in 1973:
Many students, especially those who are poor, intuitively know what the schools do for them. They school them to confuse process and substance. Once these become blurred, a new logic is assumed: the more treatment there is, the better are the results; or, escalation leads to success. The pupil is thereby "schooled" to confuse teaching with learning, grade advancement with education, a diploma with competence, and fluency with the ability to say something new. His imagination is "schooled" to accept service in place of value. Medical treatment is mistaken for health care, social work for the improvement of community life, police protection for safety, military poise for national security, the rat race for productive work. Health, learning, dignity, independence, and creative endeavour are defined as little more than the performance of the institutions which claim to serve these ends, and their improvement is made to depend on allocating more resources to the management of hospitals, schools, and other agencies in question.
– Ivan Illich Deschooling Society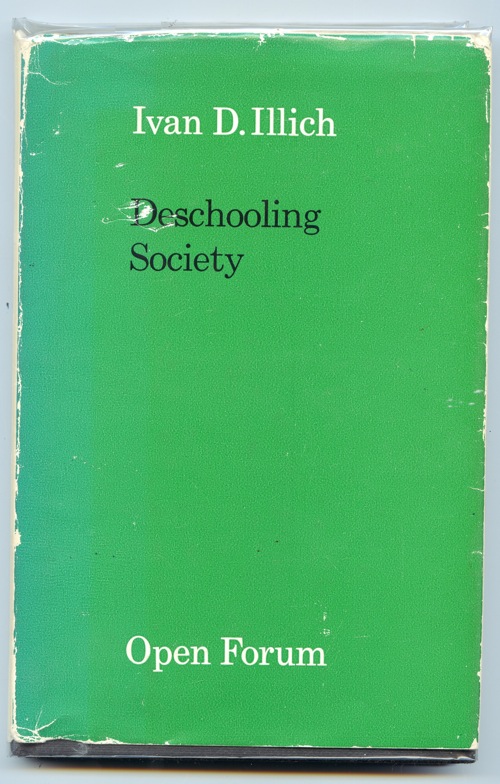 The First Minister has invited us to "grasp the opportunity for change" and suggested part-time schooling as part of the 'new normal'. She's right we should, and right up there should be to adopt wholesale the plans of Upstart for Scotland to come into line with the most educationally successful countries and start school at seven, not five.
The argument is simple: "Scotland's children are Scotland's future. To realise their full potential, they need the very best start to their education. The western countries with the best records in education don't start formal schooling till children are seven. Instead they have a kindergarten stage based on well-established principles of child development.
Current Scottish policy supports a developmental approach, but the structure of our schooling system makes it difficult to deliver. A statutory kindergarten stage ensures that the ethos of education for the under-sevens is different from that of formal schooling.
In today's fast-moving, high-pressure world, children need more opportunities to learn through play (especially outdoors), to develop their spoken language and social skills, and to build sound foundations for academic achievement."
We should add to that, that the best place to learn is outside, that is the origins of kindergarten and having been locked up for so long we should now institutionalise outdoor education from childhood to adulthood.
Those of us who advocate independence should also be advocating independence of mind and drawing on the rich and radical Scottish traditions of generalism.
Second, and allied to this radical re-shaping of education must be some radical re-thinking of work. If some variant of Universal Basic Income is an idea whose time has come, so too is the four day week. The think-tank Autonomy's report The Shorter Working Week a Radical and Pragmatic Proposal noted: the worrying trends of job polarisation, the explosion of precarious forms of work, gendered inequalities, stagnating productivity growth, the threat (and promise) of automation and the substantial inequality that exists in our society.
They made the case that "the shorter working week is a powerful and practical response to some of these trends. Importantly, it should be understood that the transition towards a shorter working week is possible now and is not an abstract utopia."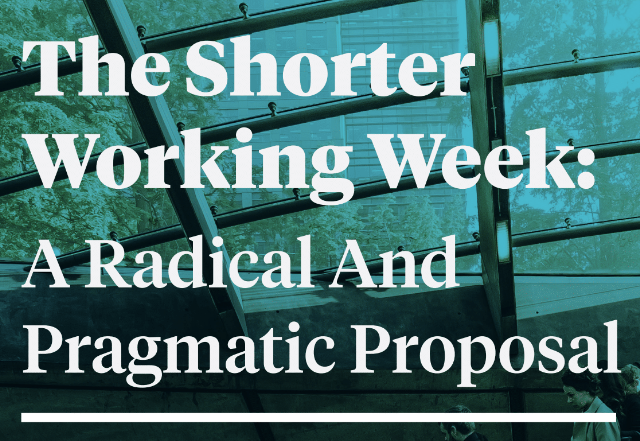 They also argued that "there is no positive correlation between productivity and the amount of hours worked per day: working to the bone does not make 'business sense'.  Finally they concluded that "there are strong indications that reducing the working week can help reduce air pollution and our overall carbon footprint." Crucially implementing a shorter working week opens up all sorts of questions about waged work and unwaged work – such as that which is carried out in the home.
Katja Kipping, co-leader of the Left Party (Die Linke) in Germany which advocates such changes has said: "Increasing social inequality and precarity, gender inequality, the
climate crisis and the finite availability of natural resources call for a radical shift away from the paradigm of expansive production. One political approach is the radical reduction of wage labour while at the same improving social security and providing enough for all. On this path towards socio-ecological transformation, the reduction of weekly working hours together with other forms of reducing wage labour and increasing individual time sovereignty is an important step. For this and for the necessary redistribution of wealth from top to bottom, the progress in production achieved through automation and digitization could be used as a lever.  The issue of gender equality and the double burden of women is key here. Shorter work hours are not only healthier for everyone, they also allow for a fair distribution of unpaid work between men and women."
The New Economics Foundation came to the same conclusions.
Their 2010 publication "21 Hours" argued that a ​'normal' working week of 21 hours could help to address a range of urgent, interlinked problems. These include overwork, unemployment, over-consumption, high carbon emissions, low well-being, entrenched inequalities, and the lack of time to live sustainably, to care for each other, and simply to enjoy life.
The authors Andrew Simms, Anna Coote and Jane Franklin argued:
"A much shorter working week would change the tempo of our lives, reshape habits and conventions, and profoundly alter the dominant cultures of western society. Arguments for a 21-hour week fall into three categories, reflecting three interdependent ​'economies', or sources of wealth, derived from the natural resources of the planet, from human resources, assets and relationships, inherent in everyone's everyday lives, and from markets. Our arguments are based on the premise that we must recognise and value all three economies and make sure they work together for sustainable social justice."
These shifts, in education, in economy and in how we understand work need to be intentional and strategic, not something we stumble into because we can't return to the mania of a growth economy without becoming diseased.
All of these things will have to be fought for and articulated, all the signs are that our own leaders are unlikely to have the insight to do this on our own.
If you have enjoyed driving less, cycling and running more, if you have enjoyed cleaner air and the prospect of sustaining a massive reduction in C02 emissions (a new study in Nature Climate Change by scientists from the University of East Anglia and Stanford has found that daily global CO₂ emissions in early April 2020 were down 17% compared to the mean level of emissions in 2019) you will have to fight for it.
If all this seems unlikely, and anger and grief are a potent mix for boosting residual cynicism, one thing might make achieving real change possible.
All of the the lockdown experience points to heightened levels of appreciation. We are appreciating 'frontline workers' (previously designated low-skilled), we are appreciating the idea of a nationalised health service, we are appreciating workers from abroad and how crucial they are to our economy and to our society. We're appreciating nature and the need to be outdoors. We must hold onto these things because bouncing back to the old economy will have them all destroyed.
Cities designed for people, a meaningful work-life balance, a richer education for our children, an economy that doesn't destroy the environment – all these things are manifest, all these things are happening now, all these things are possible, but only if we emerge as butterflies not moths drawn to the flickering flame of mindless consumption and relentless production.