Take A Walk On The Clydeside
During the lockdown many galleries have closed, some are re-opened, some with limitations.  But there are places around that we often walk past, works of art in public view, there to be appreciated.  Bella's newest feature is a monthly look at art that you can see for for free.
This month I look at sculpture on the banks of the Clyde in Glasgow in A Walk on the Clyde Side.
A relatively short stroll can reveal some stunning works on our streets.  I would start on the Broomielaw. Between Jamaica Bridge and the "suspension Bridge" to the Gorbals is a tribute to those from Glasgow who volunteered in the International Brigades in the Spanish Civil War. La Passionara is a celebration of Spanish republican politician, Dolores Ibárruri, by Sculptor Arthur Dooley.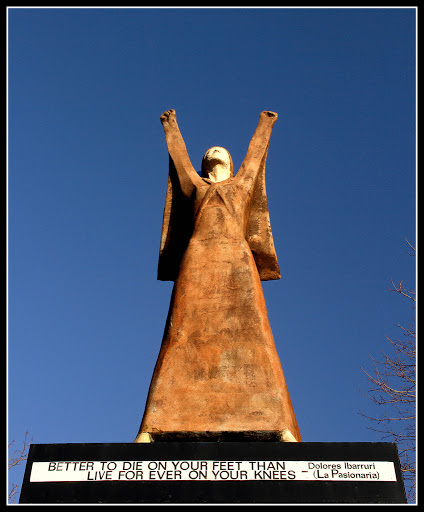 From there, cross the footbridge to The Gorbals to see "Gorbals Boys", a three piece statue in Bronze and chrome by Liz Peden, based on Oscar Mazarolli's famous photograph of boys playing in their mother's high heels.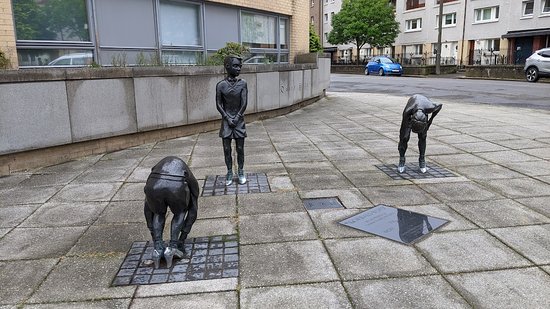 From there, head West on the Southside to the BBC Scotland offices at Pacific Quay to see Toby Patterson's Poised Array, a tribute to the industry that once stood on the site.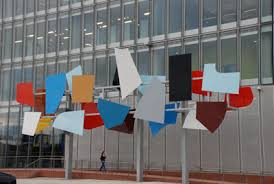 From there, cross back over the Clyde on the footbridge and carry on West to the recent Glasgow Harbour development to find Andy Scott's Rise. Scott is the artist behind the Kelpies and one the country's best known and best loved sculptors. Rise is one of his less viewed works, tucked away in the waterside housing development.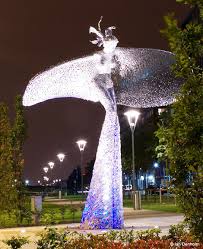 This is just a glimpse of what is available on the street of our cities, just four of my favourite pieces in my city. As you walk you will no doubt come across other works, statues, sculpture and murals.  Do you have a favourite piece of public art that we can see for free? Let us know in the comments below.