Scotland's Dirty Secret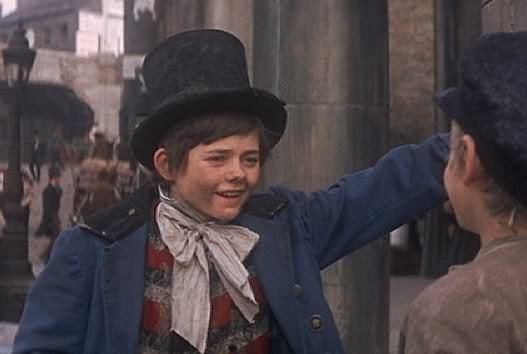 The sharp-eyed amongst you will have noticed that the next referendum has already started, (it started in June specifically, more on that tomorrow). We already have a clear view of what tactics will be used to defend the Union and attack both the idea of independence and the idea of devolution itself. The idea of "narrative framing" is well-worn in politics and messaging. How the argument is understood is as important as what messaging is used. Think Obama's message of "Hope" or Reagan's message "Morning time in America" or Blair's endless reiteration of Britain and Labour as new and young.
The narrative framing the Unionist camp are resorting to for post-covid campaigning is a familiar one: you are too poor to be independent. Setting aside the obvious question: why would this be the case after 300 years of wonderful Union, there's a nastier side to this.
Writing in the Herald today ex-MEP Struan Stevenson provides an astonishing diatribe –  "The English taxpayer has saved millions of Scottish jobs – Sturgeon should say thanks" – in which he compares Nicola Sturgeon's relationship to Rishi Sunak to that of a beggar. He writes: "In the Dickens tale, Oliver Twist ends up falling under the spell of the Artful Dodger , who introduces him to Fagin, Bill Sikes and their team of trained pickpockets. Comparisons with the SNP Government are beguiling. However, Dickens' story has a happy ending when the baddies are all dispatched  and Oliver Twist inherits a fortune. If Scotland elects a nationalist government again next year, there will be no happy ending. The trained pickpockets will have won …"
Publishing an article comparing Scotland's elected government to trained pickpockets is disgraceful for the Herald increasingly reliant on shock-jocks and clickbait, but we are where we are I suppose.
None of this is new. This kind of self-loathing can be seen across the political spectrum.
Remember  John McTernan's outburst of 2011?
"This is the first dirty secret of Scottish politics: that Scotland is doing very well, thank you. When it comes to public spending, it is a mendicant nation, always looking for more" (the term mendicant, from Latin: mendicans, "begging", refers to begging or relying on charitable donations – Ed).
The idea is predicated on a simple idea of the wealthy south and the barren north; giver and recipient. Any challenge to that framework is unacceptable.
It's essentially the same as  the repellent Kelvin Mackenzie ('The fact that anybody is in work in Scotland is due almost entirely to the wealth created by the clever and resourceful people in England' ) or Ross Clark  describing how "The message for English voters is: Granny McTavish is living it up at your expense."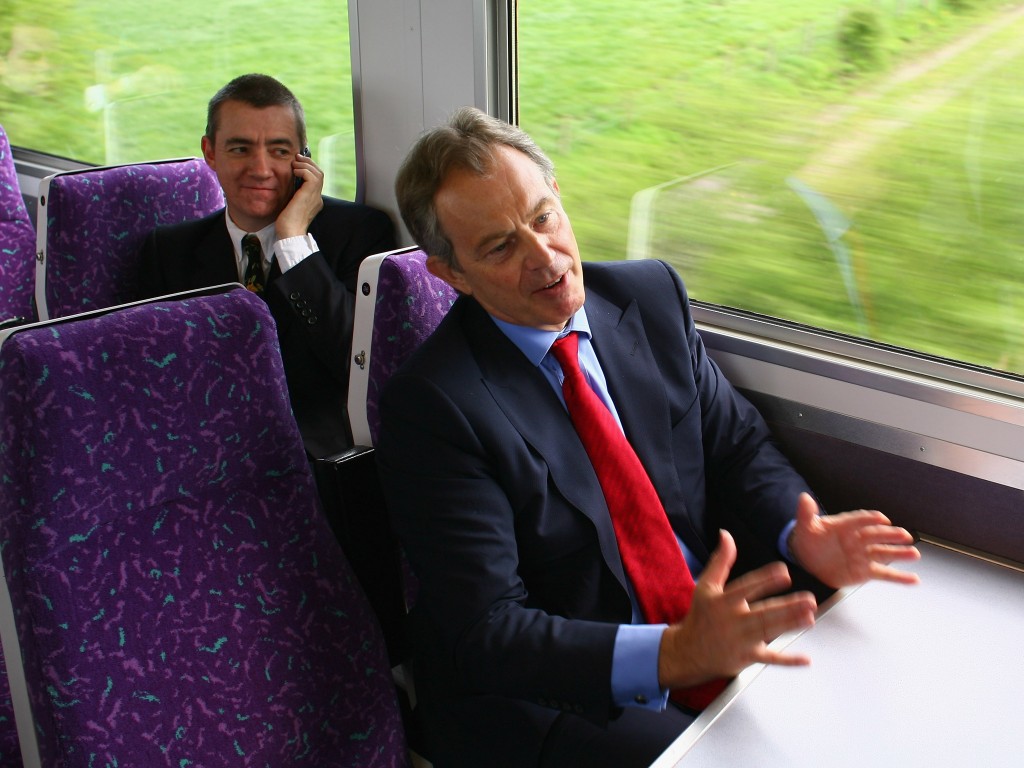 McTernan of course has form.
In 2008 The Times reported:
"DES BROWNE, the Scottish and defence secretary, was under pressure this weekend to sack one of his top aides for describing Scotland as a "narrow, Presbyterian and racist" country. John McTernan, a special adviser to Browne and former Downing Street aide to Tony Blair, made the comments in a personal e-mail to a Labour politician. The document was obtained by the Sunday Times under freedom of information legislation. McTernan, who was among those cleared of wrongdoing in the cash for honours affair, wrote to Karen Gillon, a Labour member of the Scottish parliament, before a visit to Sweden: "If you've not been to Sweden before, I think you'll really like it – it's the country Scotland would be if it wasn't narrow, Presbyterian, racist etc. etc. Social democracy in action."
Examples are everywhere. Gerry Hassan eloquently laid out the hysteria of Andrew Neil and the Spectator crew here "The battle for Scotland and the language of apocalypse from Andrew Neil and the right".
But it's a not much of a hop and step from beggar to thief. Back in the 2015 election campaign this framing was rampant.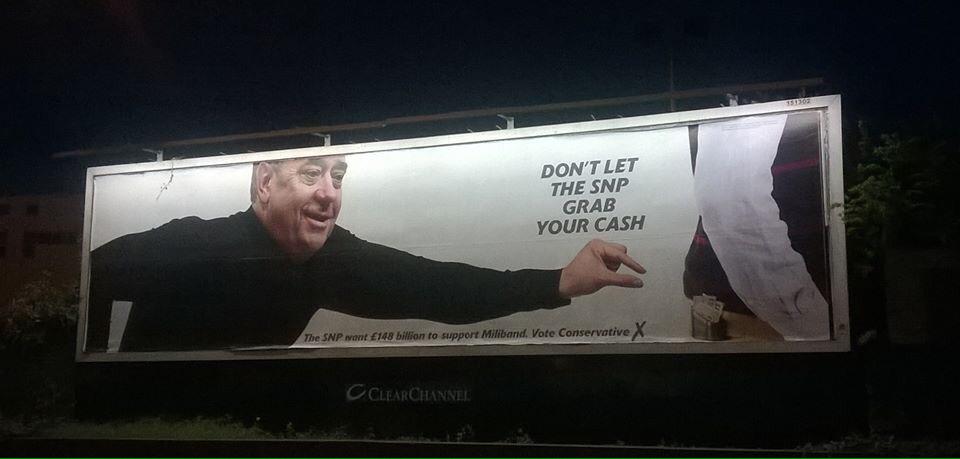 As Mike Cullen wrote for Bella back then:
"Watch out, middle-England, the jocks are here to steal your money, ha ha ha. So goes the Tory's latest poster campaign, on billboards throughout London, depicting a sneaky Alex Salmond creeping up behind some poor unfortunate middle Englander, his bony, pointy, crooked fingers reaching out like an arcade grabby thing to steal the poor hard-working tax-payer's selfies of the Queen from his back pocket. The slogan says "Don't let the SNP grab your cash". The political tactic is, on the surface, obvious: attack Labour's weakness, which they see as SNP puppet masters, while appealing to those disenchanted Tories hiding up the back of the Ukip bus. But here's the thing…appealing how? By utilising the Scottish stereotype, and solidifying it from vague smear of meanness into crystal clear out and out street thief."
Managed Decline
It's important to avoid the flip-side of this worldview, ie to pretend that everything is gold and nothing is wrong, or that independence would be a magic wand. To pretend everything is wonderful and the SNP can do no wrong is as bad as pretending that we are thieves and beggars. The basis for independence is not that we are exceptional it is that are unexceptional, deserving of democracy the same as anyone and anywhere.  Facing the reality of our social conditions is essential and to this end back in 2016 Douglas Robertson assessed the institutional failure of the last fifty years to eradicate or ameliorate poverty in Scotland ("Groundhog Day? Explaining 50 years of Failed Renewal"). Re-reading this is tragic, sobering and depressing and there's worse to come in Johnson's Brexit Britain. To argue that "Scotland is doing very well, thank you" is pitiful, large sections of Scotland, swathes of society are not  and have not been for a very ling time.
The point, in case it needs reiterating is to change things, to transform Scotland.
Stevenson and McTernan's views are crudely expressed but this normcore politics is now hard-wired into the Unionist worldview and influences everything they do. Scottish failure is greeted with unconfined jubilation – it's the heavenly hallmark of this dead certainty. Game over. Shut up and eat your cereal. It's a view that sees Scotland as a mendicant nation, impoverished and unproductive, on the receiving end of handouts from London and England. Everything flows from this. It is the basis for understanding how Scotland could not possibly manage its own affairs. It's a repressed state of managed decline. It states: "You have no economic future (no reason given), you are reliant on the benevolence of your larger neighbour. Our advice: hold on tight."
Scotland's dirty secret isn't that we are impoverished beggars it is that we are discredited by our own, influenced by their own dispiriting worldview and dragged into the orbit of their hopelessness.