Big Indy Night In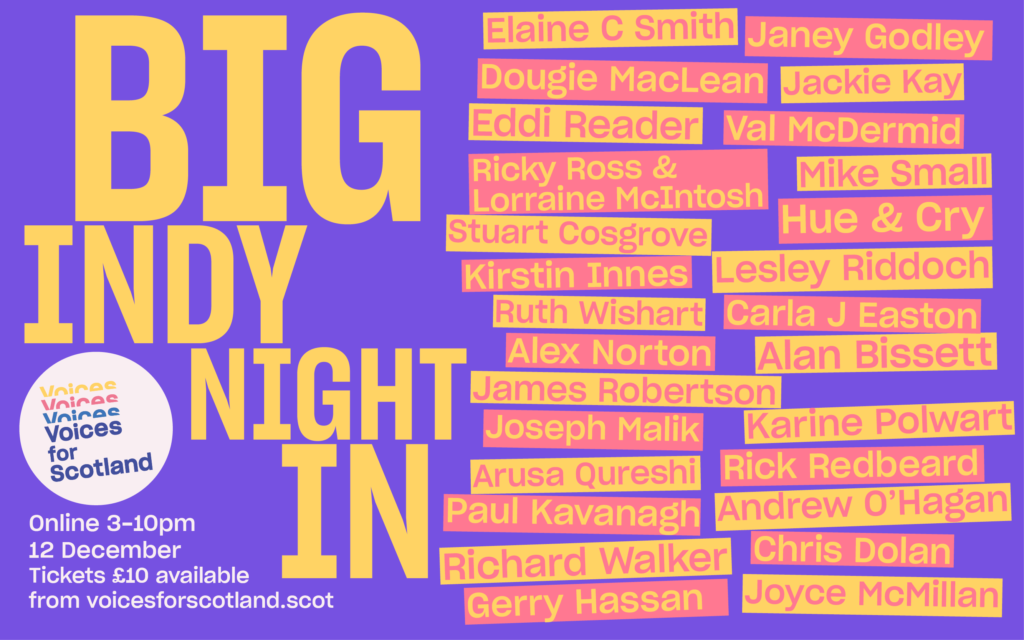 As we hurtle towards a strange Christmas Voices for Scotland has organised a big event at the end of this strangest of years.
There's a great line-up for Saturday's Big Indy Night In with performers like Karine Polwart, Carla J Easton, Hue & Cry, Ricky Ross, James Robertson, Joseph Malik, Jackie Kay, Kirstin Innes, Elaine C Smith and many more.
There's a panel discussion on Scottish culture in an independent country at 4.00 with Alan Bissett, Ruth Wishart, Arusa Qureshi and Joseph Malik and another one with Lesley Riddoch, Joyce McMillan, Gerry Hassan and me at 5.15 pm on the subject of  'the independence movement and the Scotland we want to be'.
For the full line-up and to get hour tickets go here.