From Britannia Unleashed to Operation Capstone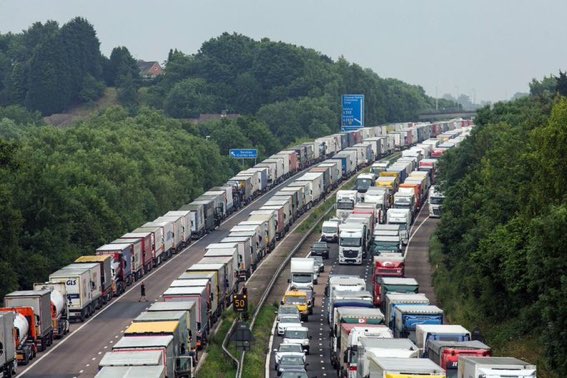 In an edition of The Evergreen, a new season in the north, a contributors charts the gentrification of the Old Town of Edinburgh by smell. The pong of cheap aftershave from the mobs of endless Stag parties frequenting the strip clubs of the West Port mingled with the aroma of coffee which wafted out of the endless cafes serving lattes, frappuccinos and flat-whites and servicing the bland but ever-caffeinated new global culture. These scents of embourgoisement had replaced the old smells of the capital: pubs, soot and the waft of hops that used to float across the city from the giant brewing district at Fountainbridge.
Olfactory Lands
If overtourism and gentrification smells like this, Brexit it seems smells like piss. Huge two-litre bottles of coke filled with urine lobbed out of truckers windows into passing gardens, and road blocks, construction work and a traffic jam of lorries stretching from London to Dover's port (which processes four million lorries a year) have caused the phenomenon.
In September, the government revealed that its "reasonable worst-case scenario" involved "7,000 port-bound trucks in Kent" and delays of up to two days … and yes, you've guessed it they haven't provided portaloos for the thousands of drivers now processing the entire import-chain of goods through southern England.
Kent, the "Garden of England" and home to the giant lorry parks dubbed "Farage's Garage" is now being re-named the "Toilet of England".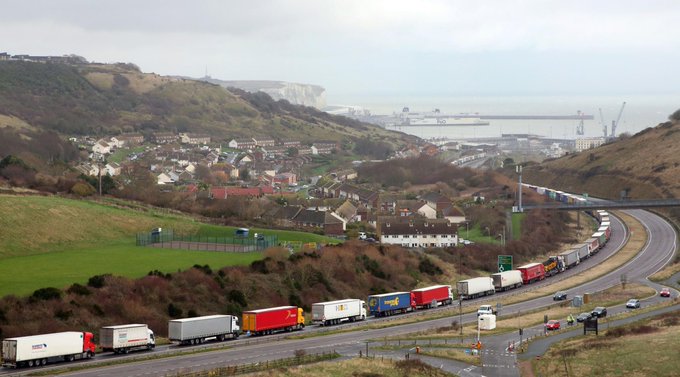 A group calling itself the 'EU Flag Mafia' have re-branded the road signs into Kent as the Toilet of England.
A spokesperson said: "It is utter madness. Just this week they tested the border controls at Dover and there were tailbacks as far as the eye could see. There were even headlines about it in the New York Times. We are an international laughing stock. Something has to be done: there are already bottles of urine thrown in laybys and bags of excrement hanging off trees. It is all set to get much worse. People around here have had enough."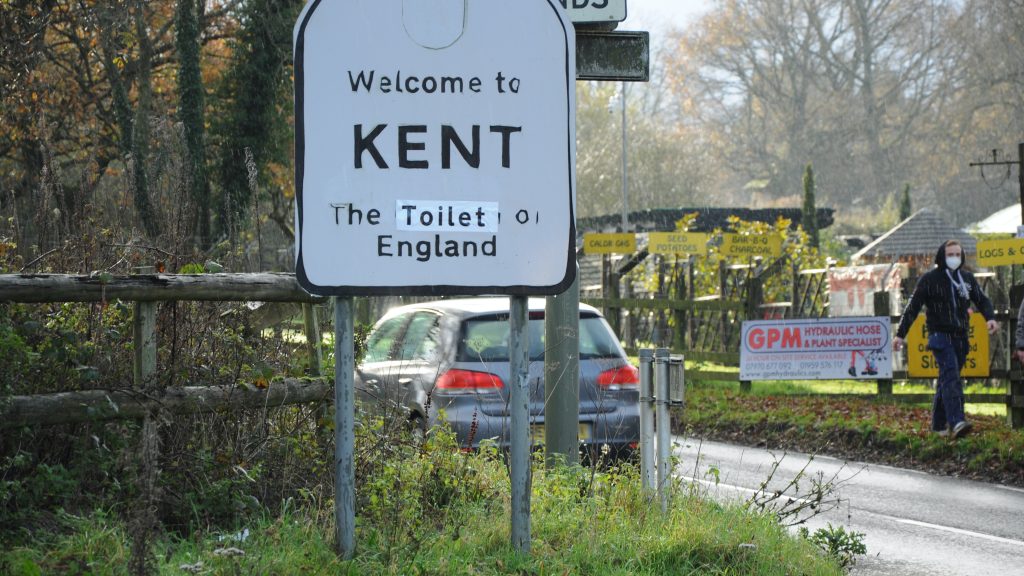 The Aroma Therapy of Britain's Sunlit Uplands
There's conflicting explanation for the cause of the traffic jams. Some have blamed a French rehearsal of Brexit checks. Others have put it down to a combination of "Christmas and Brexit stockpiling", while others blame a reduced ferry service due to Covid. Some Brexiteers (of left and right) complain that the fears of infrastructure collapse are over-played by remainers and 'liberals'.
Others point out that Operation Yellowhammer spelt all this out in black and white, and that the impending chaos is inevitable, it cannot be other. They (by which I mean I) point out that Johnson's reign has been characterised by chaos and privileged disinterest.
Now its been revealed that 'war-gaming' the worst nightmare is well under way. "Operation Capstone" was a stress-testing exercise played out by Whitehall last week as we career towards exit.
The Sunday Times report ('No-deal Brexit and Covid vaccine thefts: Civil service rehearses Boris Johnson's worst nightmare') that the exercise envisaged: "Ferries crossing the channel on New Year's Day are confronted by a blockade of fishing boats from France and Spain, adding to disruption caused by a no-deal Brexit that had already caused the motorway to Dover to jam solid. Medicines bound for hospitals overwhelmed with Covid-19 cases are among goods stuck in traffic, and criminal gangs try to hijack a consignment of vaccines."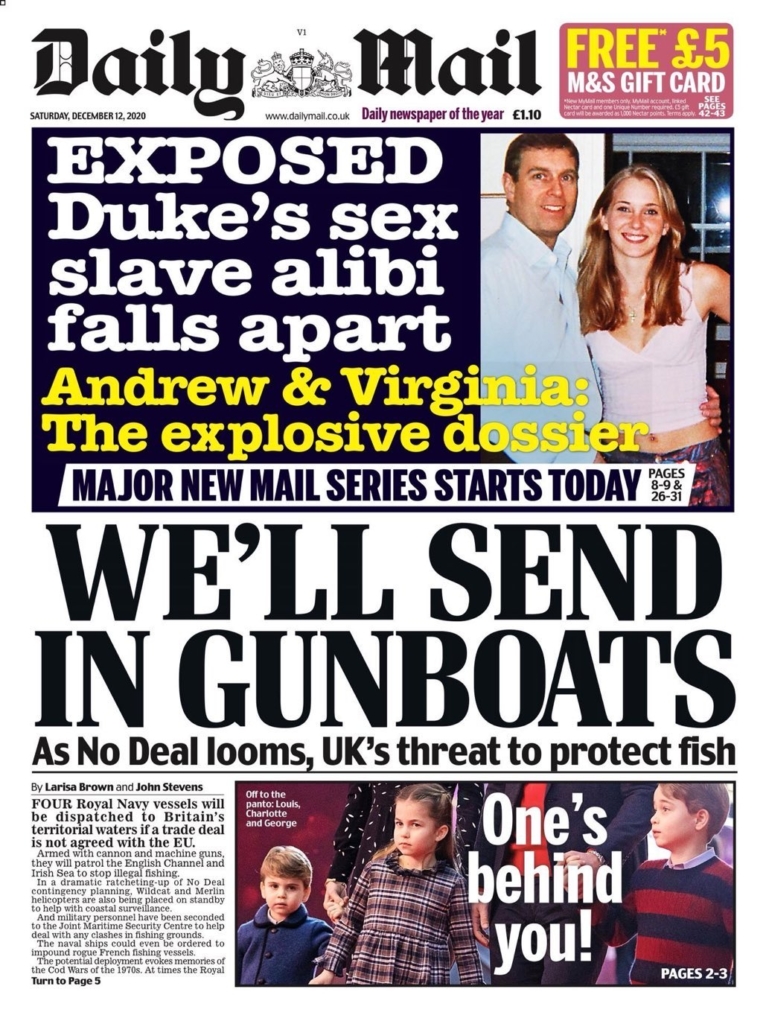 The full logistical implications of this exercise in Disaster Unionism are being exposed as national humiliation is stacked on global pandemic. The gap between Brexit rhetoric and Brexit reality would be funny if it wasn't so tragic and the consequences so grave. "Vote Tory and have someone shit in your garden" is the slogan for the time.
As people attempt to flee London before lockdown Johnson's regime of narcissism and reckless negligence appears to be falling apart before us. The hyperbole of Brexit has descended into this. It's now a project led by a sociopath staggering towards a certain endgame in which destitution stalks the land and the government threatens France with gunboats armed with cannon and machine guns.
Britannia Unleashed has been reduced to chaos and piss.