National Unity Through Silence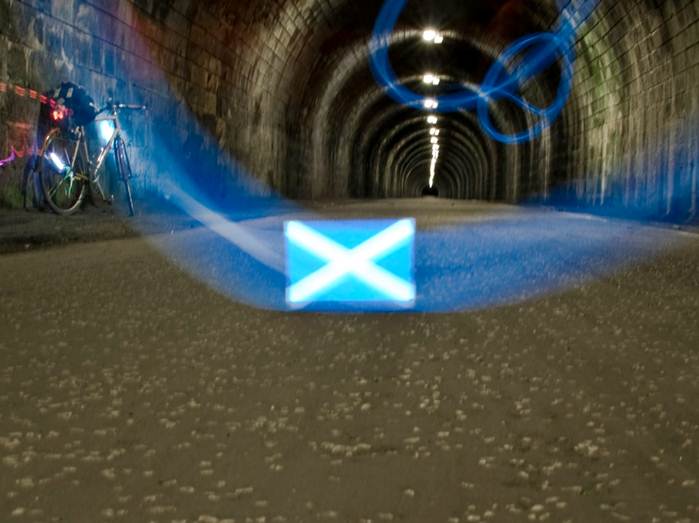 As 11 million people in the US State of Georgia take part in a (historic) election today, which, with any luck will hasten Donald trump's ejection from the White House, Unionists in Britain have begun to try and undermine the idea of an election in May at Holyrood.
The Times editorialises with the interesting headline of "Vaccine over Vote":
"Postpone this year's Holyrood elections. Now is not a time for the distraction of political campaigning" it thunders – having first established (without any evidence) that:
"There is no realistic possibility of there being another referendum this year or next" The Times goes on to argue that: "just as the circumstances are not right for the staging of a second independence referendum, they might not be right for an election. Scots are due to go to the polls in May to select members of the Scottish parliament. Ms Sturgeon and all opposition leaders must now consider whether such a schedule is practical. How can campaigning and voting go ahead safely when we simply do not know when transmission of the virus will be under control?"
As democracy recedes into the distance, the Unionists plans for suppressing the vote (any vote) emerges in different forms and fronts.
Neil Findlay MSP: "As someone standing down at the election it depresses me to think the Scottish election could be delayed but I cannot see it can possibly go ahead under the current circumstances."
The P&J informed us back in October that:
"Senior Tories have been advised to start working on a plan to block an independent Scotland from joining the EU, in a bid to kill off support for separation from the UK. Ministers have been urged to start pressuring Brussels to make it clear that "there is no viable pathway" for Scotland to rejoin the trading block, according to a leaked memo. The memo, circulated at the highest levels of government, says a change in tack is needed as the "once in a generation vote" line usually deployed to defend against calls for another referendum is "no longer effective". The 21-page document, seen by Bloomberg news, also warns there is "a vacuum of leadership within the Unionist movement which is leaving the campaign rudderless".
None of this is new but it is getting increasingly desperate as the Unionist options shrivel and die, as I described here 'Just Say No. Welcome to PTSD Britain'.
The tactic has morphed from 'deny the referendum for thirty years' to 'change the franchise' to 'stop all referendums, referendums are bad' to 'stop elections in general'.
As it's been pointed out many times, elections have been carried out across the world through the pandemic, and if we are able to shop for our Weetabix, suitably smeared in sanitiser and masked-up the max we can run an election.
No vote on Europe, no elections, no referendum. Got it?
It's not exactly sophisticated.
The lines are repeated by Henry Hill at Unherd, a sort of repository for right-wing columns that couldn't get published in the, er, right wing press.
Hill writes "The SNP is trespassing on Westminster's turf" with a post-Brexit comic timing that deserves some credit: "… the SNP are undermining Britain's global position at just the moment the Government is trying to re-establish it …".
After the UK govt axed DfiD and cut overseas aid, Scotland responded, which is one of the things that has infuriated the likes of Hill who wails: "At the same time, they are duplicating DfID's old role with a £10 million International Development Fund and a Humanitarian Emergency Fund". You can almost George Foulkes adding "and they're doing it deliberately".
As John Macdonald has pointed out this is para-diplomacy or soft-power, and : "It wasn't an SNP government that pioneered Scotland's post-devolution para-diplomacy. First Minister Jack McConnell signed a co-operation agreement between Scotland & Malawi in 2005. This was the first major step in contemporary Scotland's para-diplomatic journey."
This is the Italian political philopher Giorgio Agamben's state of exception, whereby the state (Britain) uses the guise of a crisis to extend its reach and powers. Agamben writes:
"The state of exception is the expansion of the executive power to the point where presidential decrees have the force of law, often invoked during "states of siege" or a "state of war."
"The state of emergency is used to return to normality as quickly as possible, while the state of exception is used to break the rules and impose a new order. The state of emergency " requires the stability of a system", "the state of exception, on the contrary, requires its disintegration, which opens the way to another system".
I used to be extremely skeptical of the idea put around that Britain would somehow ban or dissolve Holyrood. They won't. But it looks like the are attempting to use the virus as an excuse to lockdown democracy.
This will fail and backfire like each of their attempts. This is a sign of their weakness and their desperation. It is exposed every day.
But there are signs of divisions within the Unionist camp. Last October Bloomberg uncovered a report created by Hanbury for Michael Gove which urged that continuing to dismiss Scottish calls for another independence vote outright could be "counterproductive," and suggested a 'Velvet No" strategy instead.
As Bloomsbury had it: "The memo was written by Hanbury, which was set up by Ameet Gill, former Prime Minister David Cameron's one-time director of strategy, and Paul Stephenson, who was director of communications for pro-Brexit group Vote Leave. One of the firm's partners is James Kanagasooriam, who worked with the Scottish Conservatives on elections in 2016 and 2017.
The report covers the state of play, voter and polling trends, a strategy for next year's Scottish elections and what do to in the event of an SNP majority.
"If the SNP builds on this momentum then the endpoint could be a full-blown constitutional crisis or a second independence referendum," the report said. "Either of these outcomes would consume significant political capital for the government."
I don't believe either of these tactics – a Velvet No – or the complete suppression of any form of democracy is viable, and that becomes clearer every day.