Gaelic Promotion as Social Justice, Part 5: What You Can Do for Gaelic and the Gaels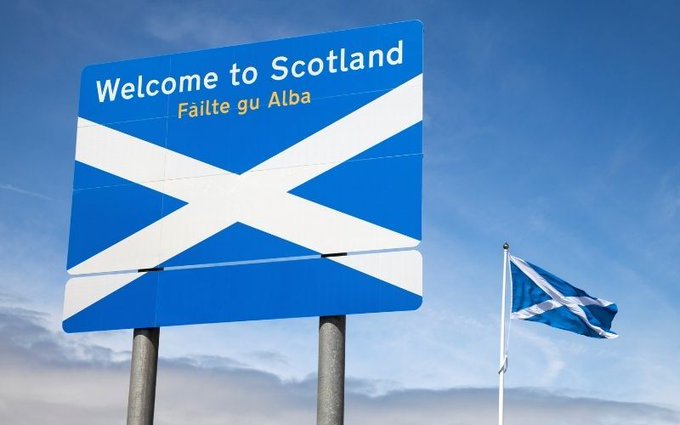 In the last four articles in this series, I explained that Scottish Gaelic is the endangered language of the highly minoritized Scottish Gaelic community, especially the ethnic group known as the Scottish Gaels; that the Gaels, over the course of the last millennium, have endured terrible and continuous injustice at the hands of the state and its agents, up to and including cultural genocide; that modern Scotland is still rife with anti-Gaelic bigotry; and that standing up for the language rights of Gaelic speakers – and for the rights of the Scottish Gaels as a people – is a moral imperative for all people in Scotland, just as standing up for the rights of minoritized communities in general is a moral imperative for all people throughout the world. In this article, I would like to explain what you yourself can do to help Scottish Gaelic and the Gaelic community. The following are some simple steps you can take to help secure a future for the Scottish Gaels and their language. In the first place:
Be a good Gaelic ally!
In social justice parlance, 'allyship' means taking actions as an outsider to help a minoritized community. It sounds a bit more militaristic than friendship because most such communities are locked in a battle for their very existence; by engaging in allyship, you volunteer your services help them survive. Remember that 'service' in this context means just what it sounds like: your purpose as an ally is not to direct, but to assist. Every minoritized community has specific needs and struggles, and it is the sole right of the members of that community to dictate to their allies what are the priorities of the movement, and how best those priorities should be served. In the case of the movement for Gaelic revitalization, an increasing number of Scottish Gaels feel that not enough emphasis has been placed thus far on undoing the economic and social damage inflicted upon their communities by the centuries-long infrastructural and economic devastation of the Highlands and Islands.
Currently, many parts of the Hebrides and the coastal Scottish Highlands are among the poorest and most rural regions of the United Kingdom, with few job prospects to retain the young adults on whom Gaelic-speaking communities depend to sustain their populations. To make matters worse, the region's scenic views and chronically depressed housing prices vis-à-vis the United Kingdom's urban cores have meant that, for decades, wealthy English-language monoglots have been settling in Gaelic communities to retire – buying up houses at higher prices than locals can afford, causing price inflation in the local economy, and generally refusing to learn Gaelic. These culturally insensitive incomers have worsened the ongoing Hebridean housing crisis, and caused the further decline of the Gaelic language in its traditional heartlands.
Just as devasting to Gaelic communities in some areas as the abovementioned modern-day settler colonialists have been more temporary visitors. In the Isle of Skye, for instance, summer tourism has increased so dramatically since the completion of the bridge to the Scottish mainland that, for much of the year, the local roads are in a constant state of disrepair from overuse, septic facilities are overburdened to the point that human waste sometimes accumulates by public roadsides, and locals can hardly go about their daily lives because of congestion from human and vehicle traffic – a situation which has yet to fully improve even in the aftermath of the restrictions imposed to combat the Covid-19 pandemic! The hope that locals would at least be well-compensated for their troubles by tourism revenues has been largely dashed, since many of the businesses that profit most from the tourist trade are owned by non-locals who exploit the island and its labour only to generate wealth that gets invested elsewhere.
In the face of inundation by English-speaking tourists, and the de facto replacement of young Gaelic speakers with non-Gaelic speaking incomers, Gaelic now has little hope of survival in even the most historically Gaelic-dominant communities unless major changes take place; and history has shown that in communities where Gaels cease to speak Gaelic, their grandchildren often cease to espouse a Gaelic identity. Thus, the Clearances, and with them the cultural genocide of the Scottish Gaels, are not an unholy relic of bygone ages, but an ongoing fact of life in the Highlands and Islands even today.
So, what can you – as a Gaelic ally – do to change this sorry state of affairs? For one thing, you can listen to Scottish Gaels, and support any initiatives that they themselves champion for the preservation of Gaelic-dominant communities. Some such initiatives might – in the near future – urge the exclusion of non-Gaelic-speakers from certain parts of the Hebrides and coastal Highlands; and, predictably, anti-Gaelic cultural forces are already mobilizing against such measures, attempting to paint them as xenophobic and unnecessary. As an ally of the Scottish Gaels in their fight for survival, you must use your own voice to amplify the voices of the Gaels, rather than joining the shrill chorus that opposes them. Any measure that furthers the Gaels' sovereignty over their own cultural affairs, you should publicly endorse – even if it limits your own privilege.
Interestingly – and perhaps counter-intuitively – one of the most useful things you can do as a Gaelic ally aside from lending your support to activism led by Gaels, is, in a manner of speaking, resolving to do nothing at all: much of the endangerment of the Scottish Gaels and their language results from the harmful activities of outsiders; thus, if you actively refrain from doing things that emotionally, politically or economically harm traditional Gaelic communities, you will have done the Scottish Gaels a valuable service. Were you thinking of purchasing a second home in the Hebrides? Well, think again! If you just can't abandon the idea of owning a slice of Hebridean real estate, then are you at least prepared to rent it at reasonable rates (or even loan it, free of charge) to a local Gaelic-speaking family when you're not using it, and to bequeath the property to that family in perpetuity upon your decease, or at such a time as you will no longer use the property? If not, you're participating in the colonial process. Alternatively, did you or someone you know want to take a trip to the Isle of Skye this summer, Covid permitting? Well, don't! If you absolutely must have that Hebridean holiday, then at least do something with it that will specifically enrich the Gaelic economy, like paying to participate in a Gaelic-intensive house-stay with willing local Gaels; or enrolling on one of the award-winning Gaelic short courses at Sàbhal Mòr Ostaig in Skye or Lews Castle College in Lewis. Which brings me to my next point:
Learn Gaelic!
While you're refraining from participating in the settler-colonization of the few remaining Scottish Gaelic heartlands, a great way to fill your time is by learning some Gaelic. In fact, it would be in the best interest of everyone in the Gaelic community if you learned as much Gaelic as you could as quickly as possible. The more Gaelic speakers there are in Scotland, and the more actively and fearlessly they speak Gaelic, the less ammunition there will be in the hands of those who continue, despite all contrary evidence, to insist that Gaelic is a 'dead language' that was 'never spoken here'.
Before embarking on the journey of Gaelic learning, however, it's important to remember that – although supporting Gaelic is, in principle, supporting the Scottish Gaels – not everything that advances the Gaelic language cause also advances the cause of the Gaelic people. For instance, a great many Gaelic learners in Scotland want to see the term 'Gael' re-defined in strictly linguistic terms, with its communally- and domestically-transmitted cultural element discarded altogether. According to this philosophy, whenever a Gaelic learner becomes a fluent speaker of Gaelic, they become a Gael. Although this philosophy correctly recognizes that there is no genetic component to Gaelicness, it erases the existence of the Gaels as a people, and gives them no basis on which to assert their group-based rights. If anyone who speaks Gaelic is considered a Gael, and thousands of Gaelic speakers are being produced institutionally in English-dominant areas of Scotland, then the language movement runs the risk of completely sidelining the actual, historical Gaels – the residents of communities where the Gaelic language and culture still exist as the result of intergenerational transmission in the home and community. Indeed, for a learner to claim Gaelic identity on the mere basis of having learned Gaelic in an institutional setting is an instance of cultural appropriation, as becomes clear when the Scottish Gaelic context is compared to that of other highly minoritized cultural groups. Take, for example, the Sami: if a person from the mainstream cultures of Finland, Norway, or Sweden learned the Sami, it would not make them one of the Sami people; and, if on the mere basis of knowing that language, they claimed to be Sami, then the Sami community would – rightly – reject their claim. Although the cultural distinctness of the Gaels has been obscured by their common citizenship with other people in Scotland, their eventual induction into the racial construct of 'whiteness', and the long standing and partially successful efforts of the Scottish and British states to culturally assimilate them, they are ultimately entitled – as speakers of an indigenous language who learned that language and its attendant culture by indigenous means – to the protections which, according to the principles of social justice, indigeneity confers. Only people raised or adopted by Gaels are Gaels, and people who are not Gaels, but who claim to be Gaels, necessarily risk participating in the further marginalization of Gaelic culture.
That having been said, learning Gaelic without appropriating Gaelic identity definitely is in the best interest of Gaels, because the more people there are who speak their language, the more pressure can be exerted on the state to give that language and its community the protections it needs to survive. Thus, claiming to be a Gael on the sole basis of learning Gaelic is bad allyship, but learning Gaelic for the sake of the Gaels is good allyship. Fortunately for all of us, learning Gaelic quickly and well is arguably easier now than at any previous point in history! Online lessons are available for free at learngaelic.scot and duolingo.com; courses for self-teaching, such as the immensely popular Gaelic in Twelve Weeks, are available for reasonable prices at most any bookseller in real- or cyber-space; and a whole host of courses (some of them free) can be booked through either private tutors or institutions like the Open University, the University of Edinburgh, the University of Glasgow, the University of Aberdeen, and the University of the Highlands and Islands. If you'd rather a less institutional approach, the Moray Language Centre hosts a range of programmes based in various locales that focus on imparting the Gaelic of home and family life; the Centre's educators advertise that their immersion courses can make a participant fluent in household Gaelic in a matter of days or weeks, and that their methodology has been instrumental to the success of the ongoing revitalization of Scottish Gaelic in Nova Scotia, Canada.
If these methods of learning Gaelic seem too conventional, and you're feeling up for a challenge, then the very best thing you could do is to apprentice yourself as a language learner an elderly native speaker of Gaelic. Even the Scots- and English-dominant counties of Scotland – and various regions outwith Scotland – sometimes play host to lone (and often lonely) Gaelic speakers who either emigrated from the Highlands and Islands earlier in their lives, or who once belonged to local Gaelic-speaking communities that have since been assimilated to the Anglophone mainstream. That second scenario is especially tragic, since the speakers in question will have memories of a time when everyone in their area spoke their native language, but will have seen, over the course of their own lifetimes, the slow and inexorable destruction of the cherished linguistic milieu of their childhoods. There's even a set Gaelic phrase that applies to people in this situation: Oisean às dèidh na Fèinne – that is, 'Ossian after the Fenians' – invoking the legendary Gaelic warrior-poet who outlived everyone he knew and loved. If you're lucky enough to know any of these aging Gaels, then you should ask about the prospect of learning Gaelic from them. Many of them will jump at the opportunity to speak to you in Gaelic, even if they have to train you up themselves to get you fully conversational. If all goes well, it will be a mutually beneficial relationship wherein they get the attention and respect they deserve in their old age, you get the rich and dialectal Gaelic you want as a learner, and their Gaelic dialect gets another of the speakers it needs in order to survive. You'll have the added incentive that learning Gaelic in that way can earn you a great deal of respect in the Gaelic community: Griogair Labhruidh, a widely known and celebrated Gaelic musician, and Àdhamh Ó Broin, the Gaelic consultant for the Outlander television series, both won their initial fame by learning rare Gaelic dialects from the last tradition bearers in their respective areas. Even if your time as a Gaelic apprentice doesn't propel you to stardom, you'll at least get the satisfaction of having acquired a new language, and of doing a great service for your local Gaelic dialect and its speakers.
If, on the other hand, you'd like to ease yourself into the learning process through the passive absorption of Gaelic media, you've still got plenty of options: you can watch BBC Alba, listen to Radio nan Gàidheal, or appreciate the music of any number of exciting Gaelic-language recording artists. You might even check out the Gaelic book selection at your local bookshop, or browse titles online through Comhairle nan Leabhraichean (The Gaelic Books Council). There are plenty of Gaelic books, especially books of poetry, that have facing English-language translations for every Gaelic-language page – a great opportunity for self-study!
Alternatively, if you yourself don't feel you have the time or self-discipline to learn Gaelic, but would like to feel the righteous glow that comes from promoting it, then I suspect you've underestimated yourself, but at least don't hesitate to enroll your children in Gaelic-medium education! GME is every bit as ethical as education of the English-medium variety, if not more so, and – as numerous studies have shown – it is far better for children's cognitive development than is its English-language counterpart, owing to the extra mental stimulation that bilingualism provides. Oftentimes, and much to the delight of Gaelic activists, those parents whose children undertake Gaelic education will themselves get drawn into language learning in any case, as many members of Comann nam Pàrant – the Society of (Gaelic-speaking) Parents – would surely attest. As it happens, the members of that society are far from the only Gaelic-speakers who congregate for the purpose of promoting the language in association with other goals or interests, which brings me to my next suggestion:
Join a Gaelic Promotion Organisation!
Do you like conversing, singing, hill-walking, social drinking, listening to live music, engaging in the textile arts, playing videogames, partaking in religious fellowship, or participating in political activism? If even one of these things interests you, then there are no shortage of organisations that you could join for the purpose of pursuing that interest through the medium of Gaelic, and the above selection is by no means an exhaustive list: a quick internet search will likely provide you with all the information you need to get in touch with whatever Gaelic group would best suit your own affinities. Two organisations which I have found to be particularly fulfilling in the course of my own language-learning journey, albeit in very different ways, are the Gaelic congregation of Greyfriars Kirk, in Edinburgh; and the Scotland-wide Leftist political pressure group, Misneachd (Courage). The former will afford you the opportunity not only to congregate with some of the kindest and most welcoming people I've had the good fortune to meet while in Scotland, but to hear the rare and beautiful art of traditional Gaelic psalm singing; whereas the latter will grant you the satisfaction and purposefulness that comes from striving to change the world for the better. One can, of course, engage in that last and very laudable activity independently, which brings us to my fourth and final exhortation:
Stand up to Anti-Gaelic Bigotry!
By now, I will take for granted that you'll refrain from colonizing or over-touristing the Highlands and Islands; and I sincerely hope that you will at least consider learning Gaelic (and that you will refrain from appropriating Gaelic identity once you learn it). Even if language learning somehow doesn't appeal to you, however, I'm happy to report that there are some acts of Gaelic promotion you can undertake even through the medium of English. One of these is standing up to those who would oppose Gaelic, and refraining from opposing it yourself. The next time someone says that Gaelic is dead, explain to them that it isn't. The next time they say it was never spoken in the Lowlands, let them know that it was. When they say it takes up too much public money, tell them that, in fact, it doesn't get nearly as much money as it's owed. When they say that only one percent of Scottish people speak it, recount to them the centuries of oppression and terror that brought that sad statistic into being, and let them know that, by rights, that percentage ought to be far closer to one hundred. When they complain about Gaelic road and rail signs, remind them that it should be everyone's right to see their mother-tongue represented on public signage in their motherland, and ask them to put themselves in the native Gaelic-speakers' shoes. If someone suggests a Gaelic bilingual initiative in your place of work or leisure – putting up Gaelic signage on the on the breakroom cupboards, for instance, or organizing a conversation circle for co-workers – don't resist them: in fact, if you have the time and energy, help them implement the change they've proposed! Finally, if someone calls themself a Gael without having been raised in or adopted by a family or community of Gaels, remind them that they are being culturally appropriative.
Even such small gestures are valuable, because the more people speak up for Gaelic, the less comfortable the vocal minority that opposes it will feel about talking it down. Eventually, these naysayers might finally fall silent, and if – on that bright day – it becomes as normal in Scotland to hear Gaelic praised as it is today to hear it disparaged, then the popular will might finally and decisively reverse Gaelic oppression, and bring about universal and whole-hearted Gaelic promotion in its stead – a process that would make the Highlands and Islands economically prosperous and locally owned; Gaelic-medium education available in every Scottish school in the Hebrides and along the West Coast, and perhaps further inland; and Gaelic speech not only accepted but encouraged in shops, streets, places of worship, town halls, and courts of law throughout the Gaelic heartlands and beyond!
Màiri Mhòr nan Òran (Big Mary of the Songs) – a nineteenth-century Gaelic poet and activist from the Isle of Skye, and a hero of the Highland Land Wars – once wrote 'gun tèid an roth mun cuairt dhuibh le neart is cruas nan dòrn'. Loosely translated, it expresses her hope that the proverbial wheel of progress will turn for those who apply the strength of their fists. She was calling out to her people, the Scottish Gaels – beseeching them to rise as one and resist the forces of genocide that were poised to destroy them. The Gaels have struggled valiantly for generations to fulfill the terms of that call to arms, but, despite their efforts, the hellish wheel of cultural assimilation keeps on grinding as before. Even today, the same sinister forces against which Màiri Mhòr and her comrades fought so fiercely in the late 1800s are still at work; and now, more than ever, the Scottish Gaels and their language need the strength of many hands to resist the onslaught. If you know the difference between justice and injustice, and believe in serving the former rather than the latter, then it is time for you to join us: take up the Gaelic cause, and put your own fist to the wheel! Let's hope that this time, once and for all, there will finally be enough of us to redirect its motion.