Charlotte's Web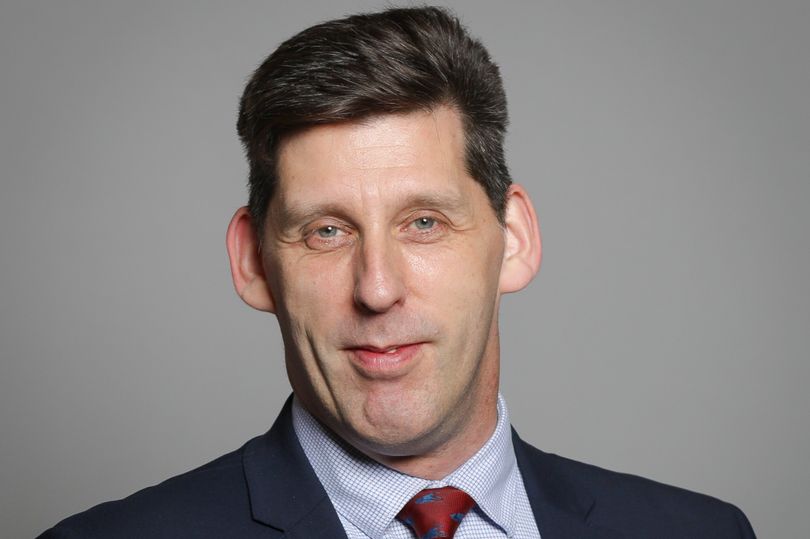 The murky word of corporate lobbying took a stumble this week as the Association for Scottish Public Affairs (ASPA) banned Charlotte Street Partners – the "strategic communications" machine funded by Angus Grossart – for breaking its code of conduct by hiring a sitting politician. Last week, the strategic communications consultancy appointed the Conservative Lord Duncan of Springbank to its team as a consulting partner.
You're not allowed to do that.
The firm boasted:
We are thrilled to welcome consulting partner @IanDuncanHMG, senior associate @katie_armour, associate Maria Julia Pieraccioni and executive assistant Louise Thomson to our team!https://t.co/3OFgnfzP2O

— Charlotte Street Partners (@cstreetpartners) January 14, 2021
But Peter Duncan from ASPA issued a statement saying: "ASPA is absolutely clear – you can be a lobbyist or you can be a law maker, but you cannot be both."
"Our code of conduct makes the position completely clear, and as a result Charlotte Street Partners will no longer be entitled to membership of our Association.
"Their details are being removed from our website – we will not compromise on our high standards."
The move is an embarrassment for the firm which boasts Andrew "We don't lobby Government" Wilson and other luminaries.
It is the nexus for corporate Scotland, the point where Corporate Scotland links to the SNP and to the Scottish Government.
Charlotte Street Partners responded that the appointment has been approved by the UK government's Advisory Committee on Business Appointments (ACOBA). They issued a statement saying:
"His work for us, as a strategic consultancy, will focus on analysis and advice relating to the European Union, and on environmental matters."
"This is fully compliant with ACOBA guidance, which makes clear that he is not permitted to undertake any lobbying, which was never the intention."
So it's a case of who has hierarchy: ACOBA or ASPA?
The truth is these trade bodies are used to give a veneer of respectability and the pretense of regulation to corporate lobbying.
The reality is a bit darker. As I wrote of Steve Bannon's secret visit to Scotland in 2018 ('Bannon, Grossart and Charlotte'):
"In December 2017 he was invited to a secretive gathering of the think-tank Scotland International Ltd (SIL) in Gleneagles by Sir Angus Grossart (standing in the photo right). On this trip he also met Nigel Farage and Jacob Rees-Mogg to discuss developing their political agenda.
Bella can reveal that the pixelated people are Financial Times editor Lionel Barber (on the left) and ex head of Goldman Sachs International and chairman of the Brookings Institute John Thornton (on the right).
But Grossart's role in this is worth exploring, as well as being chair of the Scotland International he is also chair of Charlotte Street Partners. Grossart works alongside managing partners and founders Andrew Wilson and Malcolm Robertson (the son of former Scottish secretary Lord Robertson) as well as Kevin Pringle and Chris Deerin.
Charlotte Street Partners have lobbied on behalf of Rupert Murdoch-owned newspapers in Scotland, as well as being involved in the campaign to bring fracking to Scotland, working on behalf of Cluff Natural Resources (CNS)."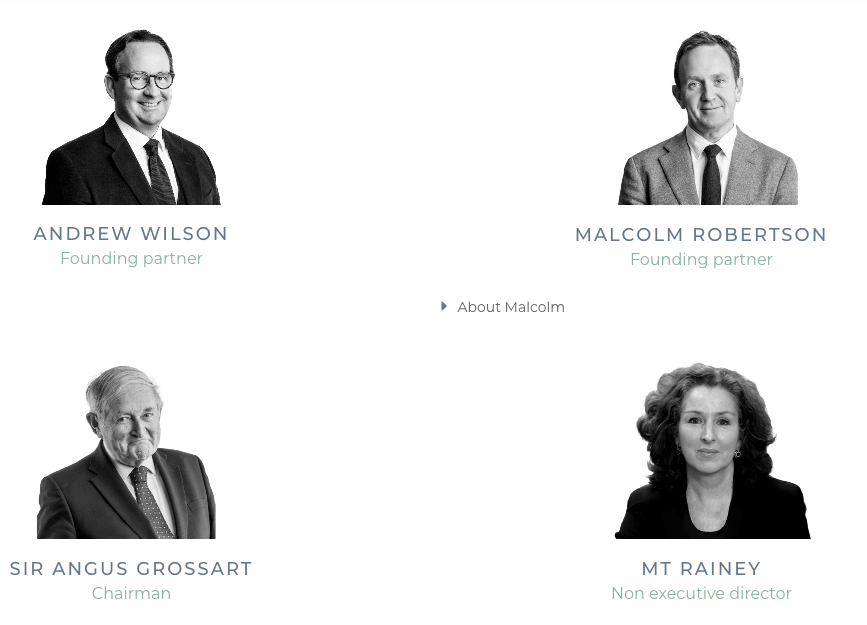 Scottish politics and media is dynastic.
The swirling mass of PR, media, lobbying and politics in Scotland is putrid.
Noticing that Charlotte Street Partners handle STV's public relations John Cawley asks ('Silence Listening to Silence'):
"How willing would STV be to reveal malpractice or wrongdoing at CSP when the broadcaster has a commercial relationship with the PR and lobbying firm which employs ex- journalists, ex BBC staff or, as with Chris Deerin, ex journalists on well-paid sabbaticals with CSP?"
"Chris is well-connected and now CSP benefit from those connections at the Statesman. Does the public benefit? What have the public got to do with it? CSP recently got the gig handling Rupert Murdoch's public relations in Scotland according to The Ferret. CSP are probably the most influential lobbying and PR firm in Scotland. Lobbying is the apotheosis of the art of politics- insiders doing deals behind closed doors- while we, the electorate, well, we're on the wrong side of the door. Inside, Andrew Wilson, former MSP, Times journalist and member of the Scottish government's Growth Commission is doing deals accompanied by Kevin Pringle, former SNP communications chief and Times journalist. Both busily monetising their political contacts and their political expertise to the benefit of the clients who are paying Wilson and Pringle for the access to the power and influence they offer. Ask about their client list, that's for Kevin and Andrew to know, not for the Scottish people to find out."
Revolving Doors
Is this a media story or a political one? A corporate story or a PR one? In truth it's all four as the industries have blurred into a schmoozy blend of glad-handing and well-heeled spin.
The revolving doors between politics and commentariat are at the heart of a closed world where media, public relations firms and politicians rule over a broken system.
The system is cross-party and ubiquitous. Nor is it confined to Charlotte Street Partners.
As Jo Lo revealed in 2019 ('Revealed: the 'revolving door' between politics and lobbying in Scotland'):
"One of those who has gone through the revolving door is Raymond Robertson. He was a minister in the Scotland Office under John Major between 1995 and 1997. After losing his Aberdeen South seat in 1997, he became the chair of the Scottish Conservative Party. After failing to return to parliament in Eastwood in 2001, he set up an Edinburgh-based lobbying agency called Halogen Communications. The firm's clients now include the world's seventh biggest arms company, Airbus, tobacco firm, Philip Morris, the short-term letting agency, Airbnb, and food and drink giant, Nestlé. On Nestlé's behalf, Robertson had meetings in July with Scottish Government political advisers, Leanne Dobson and Davie Hutchison, to give the company's views on recycling and healthy food."
"Another Edinburgh-based lobbying agency led by former senior Scottish Tories is Message Matters. Its directors are Peter Duncan, who was MP for Galloway and Upper Nithsdale between 2001 and 2005, and Andy Maciver, a former Scottish Conservative head of communications who worked on MSP Murdo Fraser's bid to be Scottish Tory leader. Until July 2018, Duncan was also a trustee of a 'dark money' trust funding the Scottish Conservatives. After The Ferret revealed his role in the trust, he resigned his position."
So what will happen about the top lobbying firm in Scotland hiring a sitting politician, the current Deputy Speaker of the House of Lords?
Absolutely nothing.
What consequences will there be for this?
Absolutely none.
Why has this story not seen a far bigger impact in the media? Because they're all friends.
The media in Scotland are dazed and confused. If they weren't hopelessly complacent and brutally under-funded they'd be well-lunched by their friends and family from these firms.
Scotland is riddled with cronyism.