Scotland's Future: Denmark or Theme Park?
As Scottish politics becomes consumed by conspiracism it's worth re-orienting around the economic case for independence. Here Mark Blyth co-author of Angrynomics and Great Transformations: Economic Ideas and Institutional Change in the Twentieth Century (Cambridge University Press 2002), and Austerity: The History of a Dangerous Idea (Oxford University Press 2013) talks to David McWilliams, economist and host of the eponymous David McWilliams podcast.
'When Scotland Rises' is a super-sweary 53 minutes taking apart the British economy and looking forward to a Scottish democracy.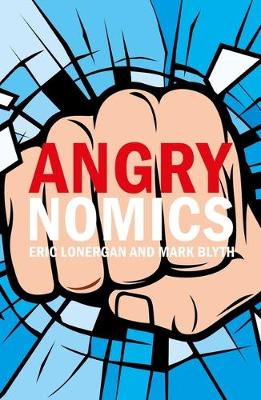 McWilliams: "The first casualty of Brexit will be Britain. Scotland is on its own path for the first time since 1707. When Scotland becomes independent, it will trigger enormous economic and political changes up here in the North West Atlantic. Mark Blyth, Professor at Brown University helps us to tease out the economics of Scottish Independence and what's ahead for Scotland, Ireland and England."
It's well worth a listen (ICYMI) if you want to educate yourself on economics and hear insights from outside the bubble. The refreshing thing is how clear and confident two relative outsiders are about the case for a small European democracy to be economically viable based on the idea of responsibility and sovereignty.
Blyth is inspired by Brett Christopher's Rentier Capitalism: Who Owns the Economy, and Who Pays for It? – and the turgid stagnant lack of innovation in Britain. He takes apart the road to Brexit in a rentier economy and Johnson's six years of Brexit fantasies ("jubbling nonsense").
McWilliam's concludes: "Sovereignty is fucking liberating".
On his conversion to being pro-independence Blyth states: "One last thing that pushed me over was looking at the polls in terms of demography. If you look ta anybody under the age of fifty it's an overwhelming majority, and it just gets more and more extreme the further back you go … so this is priced in, so this is going to happen, it's just a case of when … so if you know it's going to happen the thing to do is to do it as well as you can."