Kilts and Populist Royalism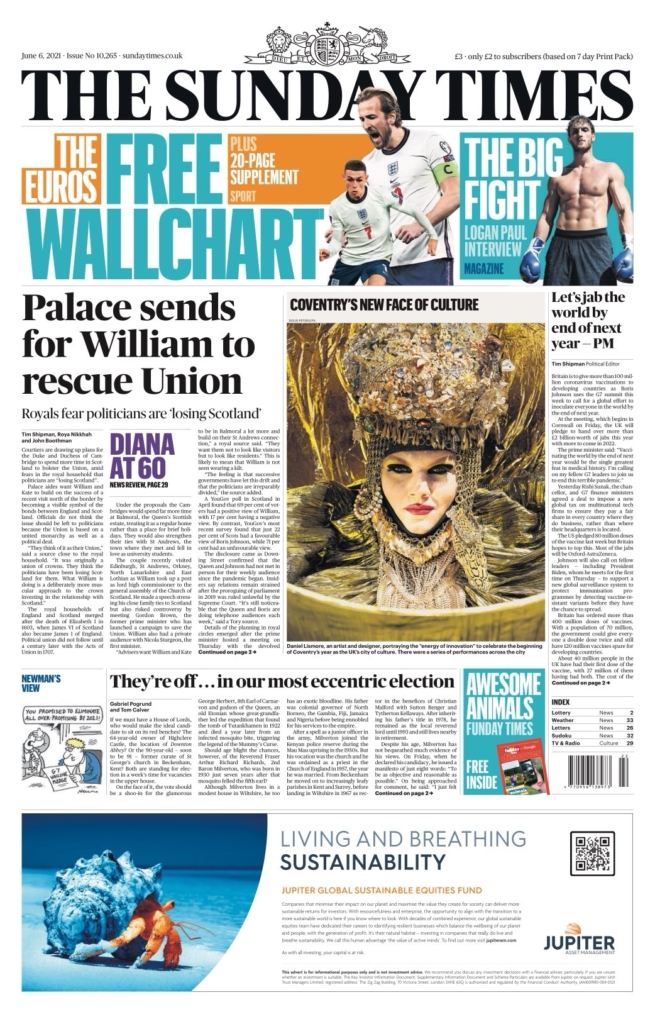 We covered the original Kate and Wills story more as a joke than anything, as Kate's Tourdrobe crushed Scotland's hopes of independence. But it seems it's not a joke after all.
At first the crude propaganda seems desperate and comic. Speaking in Edinburgh at the closing ceremony of the General Assembly of the Church of Scotland, William said "I'm shaped by this place. The abiding affection I feel for it is rooted in my experience of its everyday life in people, relationships, and its ethic of neighbourliness."
What or who is that gibberish aimed at?
Certainly not you or I.
It – and the creation of Gordon Brown's 'Middle Scotland' (a bit like the Third way meets Middle Earth) – is a defensive posture designed to engage and retain the over 60s and create some wonderful new framing. Having essentially lost the political case, Unionists are now shifting ground elsewhere to more fertile fairy tales. The first of these is to try and create a populist royalism based on the slightly thin basis of observing that YouGov reports William having a 69% positive view to Boris Johnson's 22% positive viewing.  The very obvious MEMO that William ISN'T A POLITICIAN (!) seems to have entirely passed by Tim Shipman, Roya Nikkah and John Boothman, as does the central issue that it is completely unconstitutional behaviour, a passing fact that doesn't seem to trouble anyone.
The creation of this new attack line is neatly interspersed with the idea that it's all 'politicians' fault and the NON political William and Catherine can step in. This line is reinforced with the news that "the disclosure came as Downing Street confirmed that the the Queen and Johnson had not met in person for their weekly audience since the pandemic began."
The not-so subtle message is "We know you hate Johnson the Queen hates him too."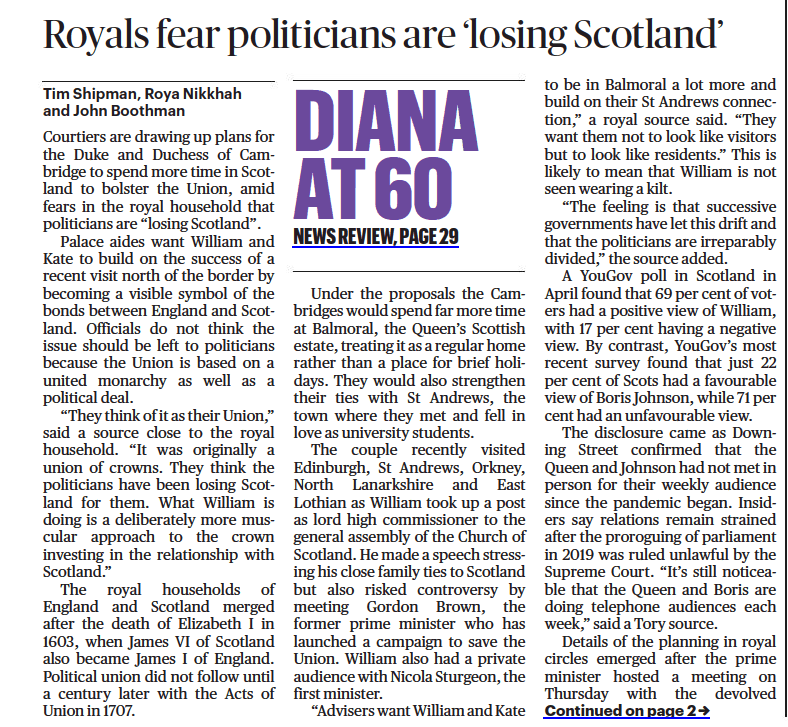 Added to this 'a source close to the royal household'  (wink wink) tells us "They want them not to look like visitors but to look like residents".
The 'they' in this sentence is its own marvel.
Like Herge's Thompson Twins Kate and Wills will blend-in with the locals at Balmoral and St Andrews.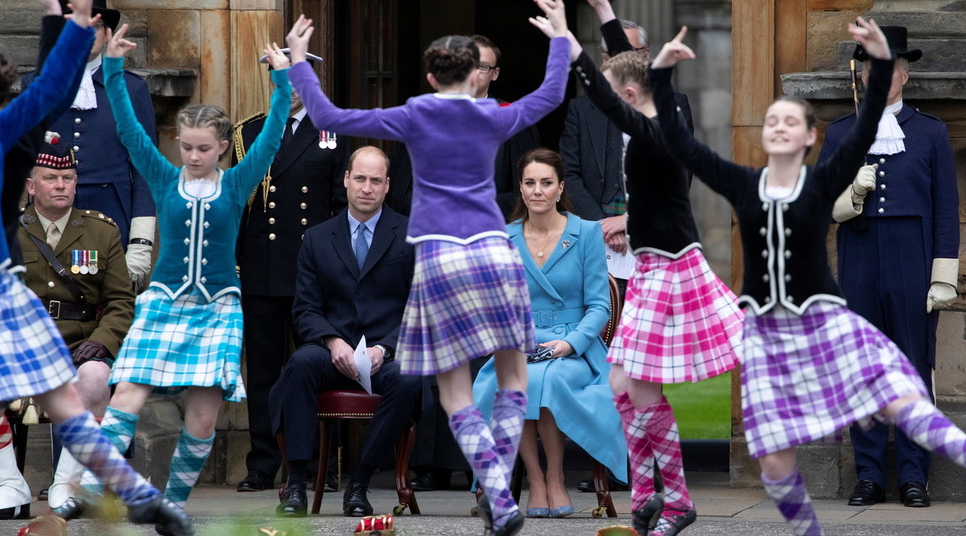 But alongside the pantomime we're told on page two of other areas discussed: the Turing university exchange scheme – which replaces (completely inadequately) the EU Ersasmus programme – offering the tantalising prospect of offering student exchanges within different parts of the UK. A game changer. Second we're told that "more money will be spent on transport links within the UK". HS2 anyone? Finally we're told that British diplomats will be told to refer to the UK as one country rather than "the four nations of the UK".
Whatever happened to Boris's 'Awesome Foursome'? What happened to the 'Family of Nations'? Where's the rhetoric about 'Equal partners'? Gone gone gone and replaced with a twin plan of a) using an unelected royal in a completely unconstitutional way because we hate the Prime Minister we didn't elect, and pretending this is normal and b) pretending we don't exist.
The tactic is well-worn. In 1822 – two hundred years ago – King George IV visited Edinburgh; the first by a reigning monarch to visit for more than 150 years.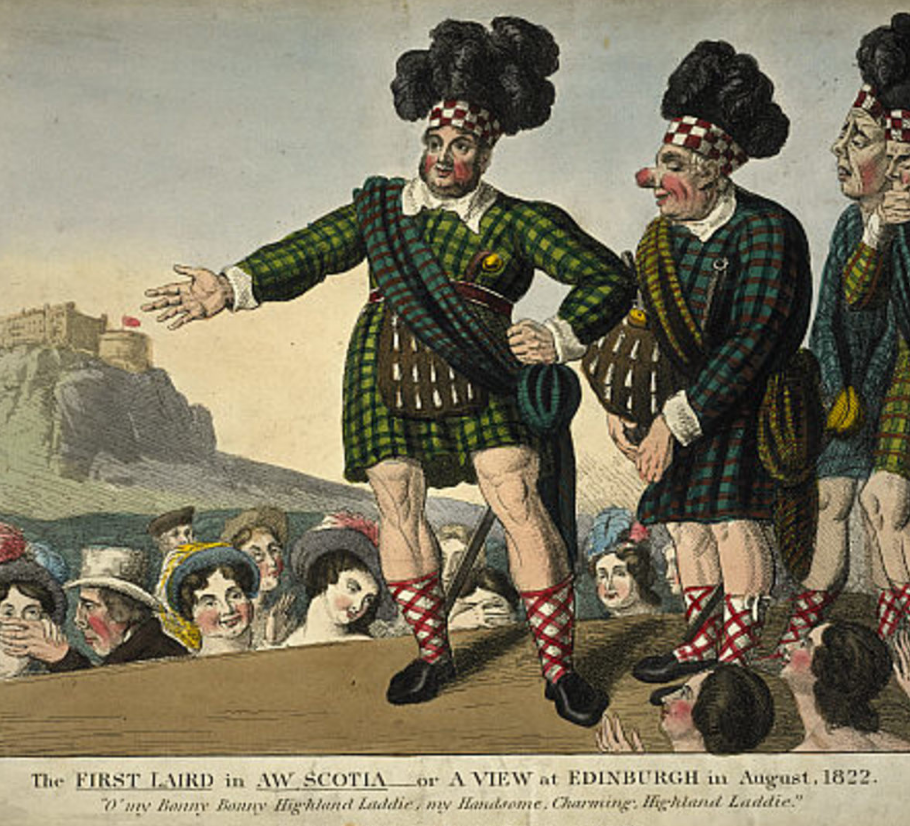 The new tactics will attract the same ridicule as they did in 1822 but they are worth noting. They are certainly a sign of desperation but the idea that in 2021 this is coming from "the Palace" or "Courtiers" is as laughable as 'Georgie, Porgie, Pudding and Pie' was in 1822. The idea that Scotland can be made to 'not exist' by not referring to it is Magical Unionism. But the idea that we are not so far beyond this point is testimony to the fact that the British state is redeploying tactics they last in 1822 and their complete inability to grasp that Scotland 'exists' in the twenty-first century in a way that they simply can't comprehend.