Scotland and the Armed Forces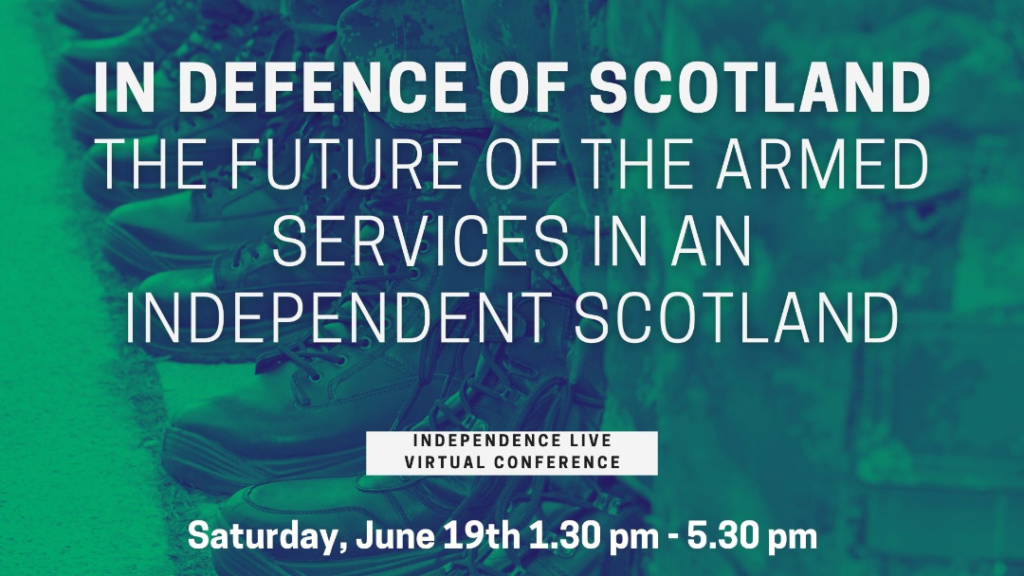 Totally Gallus Events and Independence Live are holding a virtual conference this Saturday (details here). The event asks:
How will an independent Scotland fulfill its role within the international community and what role will the armed services play in an independent Scotland?
The In Defence of Scotland Virtual Conference will, for the first time, bring together all of the major stakeholders to discuss the armed services in an independent Scotland. As well as looking at the role of the armed services the event will have a major focus on the treatment of veterans.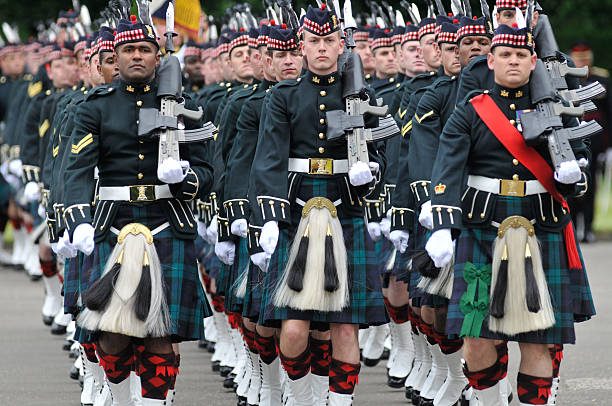 Ahead of the conference we have been contacted with letter from a serving soldier who wants to remain anonymous. We publish it here in full with edits only to ensure anonymity.
"Below are the points which I believe need to be answered in order for the Armed Forces Community to come along in support of an Independent Scotland.
I would love to be able to take part in the debate but unfortunately as I am still serving this is forbidden. Rest assured however there are many of us who are serving are 100% behind the indy cause no matter what guise it will take. However we must take everyone with us in the AF community to ensure an Indy Military is a complete success.
These comments are from a serving point of view from a family with [x] generations of service across the Army and RAF. With two generations still serving, all of whom support independence. This is also coming from an individual who has close ties to the Veterans Community who has experience in dealing with the welfare and benevolence of soldiers and veterans.
In the last year I have seen many of the senior officer cohort start to come round to the idea of independence, this is partly down to the excellent leadership shown by Nicola Sturgeon. This is an interesting issue, if you win this cohort over the debate within the other ranks will be more focused on independence and less of a taboo subject.
Overview
Most of the focus on Defence in and Independent Scotland has focused on the Strategic level.
This is hugely important but there must be a parallel focus on the Operational level where your serving and veterans will focus.
This will be crucial in ensuring the Armed Forces (AF) community (Veterans, Serving Regular and Reservist and their families) support the independence movement.
They have to believe the Armed Forces in an Independent Scotland will be a hugely attractive proposition, if you don't get this right there will be no soldiers, sailors or airmen to man an Indy Scotland Armed Services.
Point 1 – Pensions
This is the no one question amongst veterans, Will my pension be safe in an independent Scotland? This question must be answered beyond any doubt, if pensions are at any threat you will struggle hugely to gain support within the Veterans Community. For the serving, will current pension contributions be maintained and will they transfer directly across to the Indy AF pension.
What will this pension look like? If this can be an improvement on what is currently on offer to serving personnel, this will go a long way in gaining support from the serving and veterans.
Point 2 – Pay and Allowances
For the serving will the current levels of pay and allowances be maintained? Any reduction in these will very quickly see support for Indy disappear within the AF community. These must be matched, they don't have to be exceeded.
Point 3 – The OFFER
What is the offer going to be, how are you going to attract me from my current offer to move across to an Indy AF?
rUK will go out of their way to attract personnel to remain in the rUK AF.
You will very soon see the infantry go to a whole army recruitment model.
Recruits who turn up at the Infantry Training Centre will be allocated to any battalion which needs them.
No longer will soldiers from across Scotland be automatically allocated to a Scottish Battalion.
This will also happen to recruits from the other home nations, this will see a huge dilution across Scottish battalions.
This will make it harder to prize personnel from their battalions into an Indy Armed Forces. Included in the OFFER must be the role, which has to be exciting, offer overseas opportunities including the opportunity to deploy on operations.
If this is not included in the OFFER the troops will go elsewhere.
The OFFER must encompass the full package, pay and allowances, pensions, role, recruiting and training and opportunities. If an Indy Scotland does not get this right it will never get the AF off the ground.
Point 4 – Recruiting and Training
How will this be physically delivered?
Currently recruiting is outsourced. Will an Indy Scot Gov do the same? This has to be up and running from day one, it must be a slick process which ensures the right people are recruited, and all the H&S responsibilities are met.
Where will basic training be delivered? In and Indy Scotland you must have a recruit training deport, you must consider this set up, will it be multi cap badge catering for different cores in one location.
You must also consider each service will need their own recruit training location.
You must also consider the instructors who will deliver training,
How and where will Officer training be delivered, will potential Officers continue to go to Sandhurst or will the Indy Scotland have its own officer academy?
Career Courses, where and how will these be delivered?
Is there liaison with the rUK to continue to use the locations for training JNCOs and SNCOs training or will separate schools be set up in Scotland.
Point 5 – Armed Forces Covenant
A huge amount of great work has been done in Scotland in the delivery of the Covenant in Local Authority areas.
The Veterans Commissioner has been a huge asset in the support of the Veterans cause, but more still needs to be done.
There must be a whole Scotland approach to the delivery of the Covenant, which MUST be enshrined in law.
This must go have in hand with the support to our regular and reservist personnel especially when it comes to employer engagement and support.
Tied into this is the wider support for serving and veterans when it comes to medical support, including mental health services.
This has to be tied down with the messaging to the Armed Forces community and wider civilian community clear and concise. The Covenant is about fair treatment not preferential treatment.
How will we look after our sick and wounded, we do not have a military hospital in Scotland, will there be one set up meeting the needs of wounded personnel or will this become part of routine NHS business?
This must include recovery and rehabilitation services.
I would suggest an idea may be to follow the Queen Elizabeth Hospital model where a specific hospital is set up with an Armed Forces wing to deal with those injured on and off operations.
If the messaging on the Covenant is right and it is enshrined in law you will go a long way in gaining support for an Indy Scotland.
You need to strive for a cradle to grave message, if you join the Indy Scotland AF you will be looked after in your through life journey.
Point 6 – Third Sector
What will the support from the 3rd Sector look like?
We have many great charities out there looking out for the AF community but many are tied to a whole UK organisation.
Will these organisation diverge to separate organisations or will we set up new charity organisations to support the Armed Forces Community?
Will an Indy Scotland get a share of benevolence funds from these organisations to set up in Scotland?
Point 7 – Sense of Belonging
An Indy Scotland the Armed Forces must have a sense of belonging from day one. If you generate this and ensure it is a people focused organisation you will have happy, enthusiastic people who will be proud to serve.
The British Army try to generate this and talk about a people's focused Army, they fall well short of delivering on this.
It will be up to the Politicians, Officers and CoC to deliver the initial pitch it will then be down to all serving personnel to make the Indy AF a military which people will be proud to serve in.
Summary
The points listed above are not exhaustive but focus on what I believe if answered the Armed Forces Community would be more likely to support an Independent Scotland.
Independence will be complicated but many areas can be untangled and answered.
Defence is a huge weak point in the Indy debate, you have to be able to answer not only the strategic questions but the operational questions.
Do not assume that personnel serving will automatically transfer to and Indy Scotland AF, you have to nail the argument. You have to offer that through life journey and support, create that sense of belonging, nail the OFFER while maintaining their pay, allowances and pensions.
You do this and you will get the support you need to set up.
You will then have an Armed Forces that is an attractive career prospect for our young people and is an organisation which is capable of delivering on and off operations.