Banging the Drum
The connections between the Loyalism and Labour are legion. Now, as Rangers FC face a barrage of criticism for their appalling handling of their fans most recent behaviour, they also face scrutiny (sort of) for their new 'media partner' the Heart and Head podcast. But if it's a problem for the Glasgow Rangers it's also a problem for Scottish Labour.
The Daily Record had 'Rangers' new media partner in police probe over hate-filled sectarian tweets' which included details of the management of the Heart and Hand podcast saying things like "Barry Ferguson continues to sully himself by mixing with tarriers" Cammy Bell (@Beatthatbeat), and his colleague Ian Hogg, whose Twitter handle ­@vanderhogg referred to a woman ­associated with Celtic who has tweeted about anti-sectarianism, he posted: "The rancid bitch deserves anything she gets. Like herpes from (name omitted)."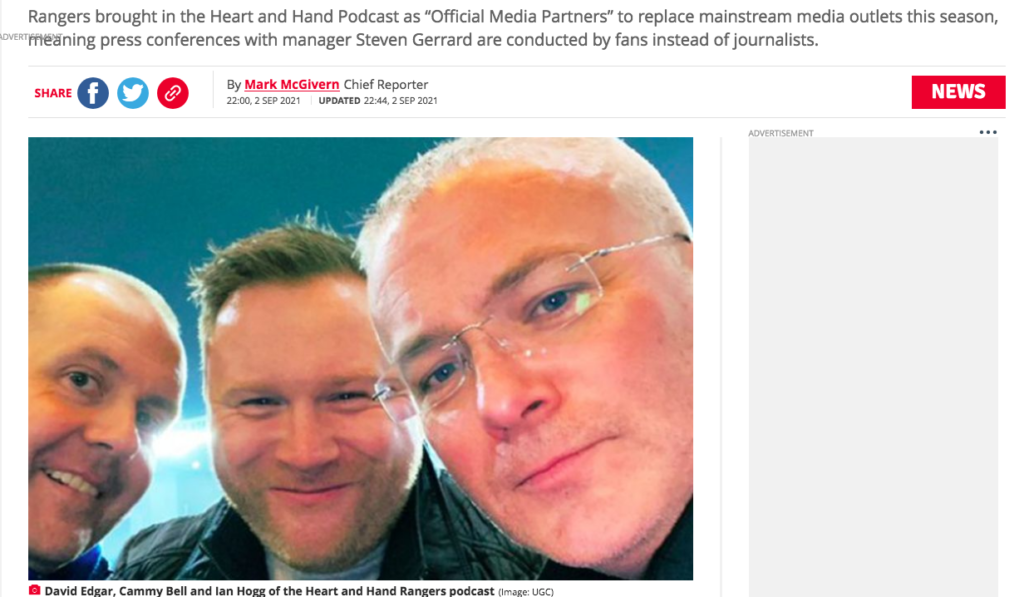 Hogg goes on to makes various references to "mongs" and "spazzies".
But who is Ian Hogg? The Record fails to tell us that his wife is a senior Labour councillor in West Lothian. She was also a parliamentary candidate for Labour in May.
Here's her site here.
There's also the former Labour frontbencher Alasdair Morrison working prominently for Rangers, see here.
Of course there's nothing wrong with politicians supporting their team, there's nothing wrong with taking jobs with the club they support. But as Rangers 'official media partner' faces a police investigation the relationship between Labour the Orange Lodge and Rangers FC needs to be out in the open.
Why is there no more of a price to pay for this for Scottish Labour?
I think this a problem for a Scottish Labour party desperately trying to find its mission and its voice. Cleaved to the Union it wants to maintain its bedrock but in parts is wedded to some toxic elements it is too weak to sever its links with. This is disastrous for a party trying to define itself as a progressive force in contemporary Scotland.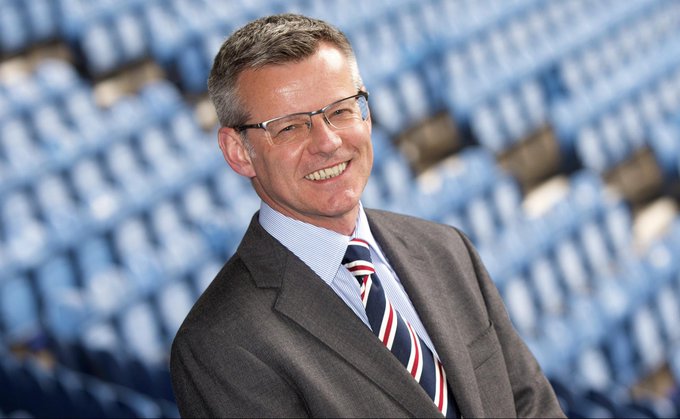 As Stuart Christie wrote in 2017:
"The Grand Orange Lodge of Scotland — the dead fly in 'the apothecary's ointment'— is, possibly, with a claimed membership of 50,000, the largest and most effective pressure group, both clandestine and overt, dedicated to promoting Unionism and undermining and sabotaging the idea of Scottish independence. It is these members and proxies of the GOLS, many of them previously stalwarts of the Labour Party, especially in Glasgow and the West of Scotland, who have switched their allegiance in an attempt to thwart a second independence referendum, which is one explanation for Tory gains in the recent council elections."
The irony is that Rangers have kicked out mainstream sports journalists for years, so despite the continuity of Succulent Lamb Journalism they have burnt many a bridge.
The litany of Rangers media feuds is far too long for this article but one Graham Spiers was banned in 2015. He writes: "The past 24 hours have been utterly excruciating for Rangers. The newspaper expose, which revealed the antics of these boys who had excitedly marched in as "official media partners" to Rangers, has been an utter disaster for the club, and a terrible price to pay for paying too much heed to "the hardcore". Here were these blokes happily chirping online about "bead rattlers" and "mongs" and "Romanists" and "spazzies": atrocious words from a world we'd all like to leave behind. And there they all were, happily being invited by Rangers to attend pressers, while a number of us who felt we were decent journalists and decent people were ordered to stay away."

The irony is the consummate "establishment club" is out on the fringes operating with a malign sub-culture. This has a jeopardy for a corporate football entity but also for a political party aspiring to be taken seriously in Scotland and in the wider UK.

Help to support independent Scottish journalism by donating today.