Fascist Fantasies and the Celts
If you've been spending any time in the Gaelic or Gaelic-adjacent parts of Twitter over the last few days, you've probably been made unpleasantly aware of a filmmaker in the United States who has been trying to raise money to make a Celtic-themed television series. If you haven't been spending time in the Gaelic or Gaelic-adjacent parts of Twitter this has likely passed you by, but you will have noticed that I've not named the filmmaker or the title of his proposed show. Nor am I going to.
I was in fact swithering about writing this.  The TV show, and the promotional materials for the fundraiser – which thankfully fell woefully short of its target – are nothing other than far-right propaganda, and it's in the nature of propaganda that getting people talking about it is crucial.  Propagandists of all stripes have long fed on outrage, and this is probably truer in the age of social media than it was before.  Many of us have found ourselves torn between the satisfaction of retweeting something with a sarcastic dunk attached and not wanting to give some moronic or bigoted statement more oxygen. Nobody wants to become the conduit for someone else's hatred. And yet the attempt to make the show points to issues about cultural engagement with the past that do need to be discussed and illustrates discourses on the far right that need to be contested. The issue is bigger than the frankly pathetic antics of a fantasist who has spent most of the weekend blocking every Gaelic speaker on Twitter, whether they had taken the time to take him to task or not.  So I won't name him or his wretched project, if you're curious you can probably find it easily enough yourself.
If you've seen the promotional clips, you've probably gaped open-mouthed at how bad they are. The acting is laughably atrocious. The script might, if given some serious attention, improve to the level of being merely moronic. Its sense of style and artistic subtlety make Samurai Cop look like Andrei Rublev.  To get a general impression, imagine that Tommy Wiseau and Neil Breen had locked themselves away for a year, rotting their brains by reading nothing but Stormfront and The Turner Diaries before embarking on a pseudo-historical fantasy.  And the history in display is very much of the pseudo variety, showing – despite protestations of extensive research – no sign of any knowledge of the languages, the history, culture or pre-Christian religion of the cultures we conveniently if problematically designate "Celtic" that couldn't have been gleaned from 80s fantasy comics and a glance at the titles on display in the books section of a New Age crystals-and-incense shop. The errors are sufficiently laughable and basic that I trust anyone two weeks into a first-year undergraduate Celtic Civilisation course would be rolling their eyes, but fun as this knockabout stuff is, it's not really the point.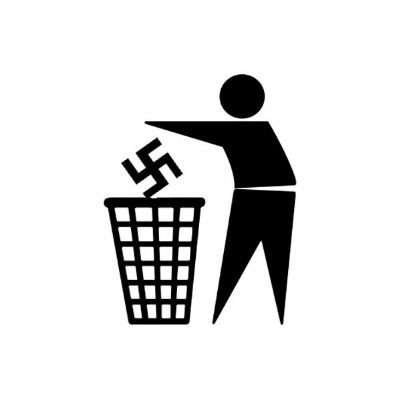 The fact is that ignorant fantasists trying to make a penny from a myriad of indistinguishable repackagings of whatever they think "Celtic" is after all is nothing new, and while speakers of Celtic languages and scholars and students in Celtic Studies roll (? enjoy rolling) our eyes at the Enya-Druids-Ancient-Wisdom-Moon-Goddess-True-Secrets-Real-King-Arthur slurry that gets spread around the internet and popular culture, we don't tend to meet it head-on.  For one thing, if we did spend time debunking this nonsense we'd never have time for anything else, and for another most of it is, while nonsense, fairly harmless nonsense. Don't get me wrong, the wider issue of the commercialisation and commodification of real, living, minoritised cultures is a serious one. It speaks to bigger questions about our economy, about how minority cultures are elbowed out of the mainstream cultural discussion and how others feel free to appropriate what they want, decontextualised and packaged to suit the tastes of the (in this case) Anglophone majority. All of that is true, and it all plays a part in the slow, grinding process of undermining the actually-existing Celtic-language cultures. But nobody thinks that any particular piece of Celtic New Age Mysterious Relaxing Music To Chill To or book purporting to reveal the lost ancient wisdom of the druids, or tattoo in badly-spelt Irish is actually the big problem. None of those things is in themselves a big enough deal to be worth much of anyone's time and energy.  So we roll our eyes and get on with our lives.
This is different. Rather than trying to flog another book about the Mystical Mysteries of the Mysterious Ogham, this filmmaker is using this fantasy of Celticism to produce what is openly and explicitly far-right propaganda. The show's promotional materials and social media resound with the tedious clamour of the far right's favourite tunes: the Roman Empire was "Globalist" and "Multicultural". The Celts were a freedom-loving people, defending their sacred freedom of speech from the censorious Romans.  Everyone who scoffs at this arrant nonsense is a neo-Marxist globalist. The show's website declares the show to be a commentary on the present-day "globalist empire occupying our lands" and warns against the "totalitarian censorship" that threatens our freedoms. Pointing out that this paranoid fantasy has as little basis in the present as it does in the dim-and-distant Celtic past is, naturally, totalitarianism.  By neo-Marxists, naturally.  These are familiar refrains to anyone who has spent any time observing the far right.  Sadly, so too is the appropriation of medieval imagery and invocations of Iron Age identity to make their point.
Medievalists have been growing increasingly concerned in recent years by the far right's annexation of popular representations of our field.  From handily anti-Islamic Crusader imagery, replete with the supposed Crusader battle cry of Deus Vult, to the display of Norse (or pseudo-Norse) runes and imagery at Charlottesville, far-right actors have shown a fondness for branding themselves in such a way, trying to give support to their laughable claims that their ideology represents some continuity with the European deep past. No doubt their rather Victorian stereotyped view of the past as being dominated by Manly Men with Big Swords and Big Muscles appeals to how they would like to imagine themselves in the present.  Defenders of Europe/"the West" against invading hordes (our present filmmaker froths about the Globalist Multicultural Romans bringing African soldiers over to oppress the Britons), often with a chorus about how "we" must "defend" white women from "them", so they can perform their proper function of being pretty, blonde and submissive. It's all very ludicrous, and if you've been fortunate enough not to have come across this it must seem pretty far-fetched, though anyone who has spent time observing the far right will recognise every word of it.  
In fact, when it comes to current ideologies cosplaying as historical ones, we have the amusing irony that in this particular instance our propagandist is behaving in a profoundly Roman manner.  After all, using the trope of the noble, freedom-loving Celts (or any "barbarians", really) to deliver an unsubtle rebuke to the decadence and servility of imperial culture is one that we find quite often in Roman writing, the best-known example to Scottish readers doubtless being the stirring speech penned by Tacitus to ventriloquise Calgacus. "The Romans make a desert and they call it peace" and all that jazz. Of course, Tacitus had no intention of running away from the comforts of the Roman empire and living as a Caledonian, any more than our present filmmaker has any intention of a meaningful engagement with actually-existing Celtic-language culture outside the safety of his own fantasy, not if his mass and often pre-emptive blocking of Gaelic and Irish speakers and Celtic scholars is any guide. No. Celtic-language speakers are to be silent, their histories and their cultures are to provide a vaguely exotic backdrop for his hateful ramblings to be projected onto. It's standard-issue far-right frothing, but with pretty knotwork thrown in.
So far, most of the far-right appropriation of the past has centred on the Crusades and the Vikings – with nary a mention of Heimskringa and other Norse texts identifying Odin and the gang as immigrants from Asia Minor, naturally. That would rather spoil things. And this is nothing new – after all, German ultranationalists since long before Hitler have enjoyed getting esoteric with runes and invocations of their manly, racially pure, fiercely heterosexual pagan warrior forbears.  There has been less of this nonsense abusing Celtic imagery and culture, but not none as our filmmaker demonstrates.  
The abuse of these cultures as props for the propaganda of a hateful, poisonous ideology has to be met with more than a roll of eyes or it will gain a foothold. It has to be called out for the hateful, paranoid, ahistorical nonsense that it is. Those of us privileged to teach, to research, to publish, to sing, to exhibit, or in any way to share any aspect of "Celtic" culture have to be on our guard. We have to be aware that bad actors (in both senses) in bad faith want to use these things to propagate their hateful worldview.  We have to make it clear that their vile ideology has no place in what we do.      

Duncan Sneddon is a Research Assistant in the Department of Celtic and Scottish Studies at the University of Edinburgh and writes here in a personal capacity.  He holds a PhD in early medieval Scottish history.

Help to support independent Scottish journalism by subscribing or donating today.