Labour Go Nuclear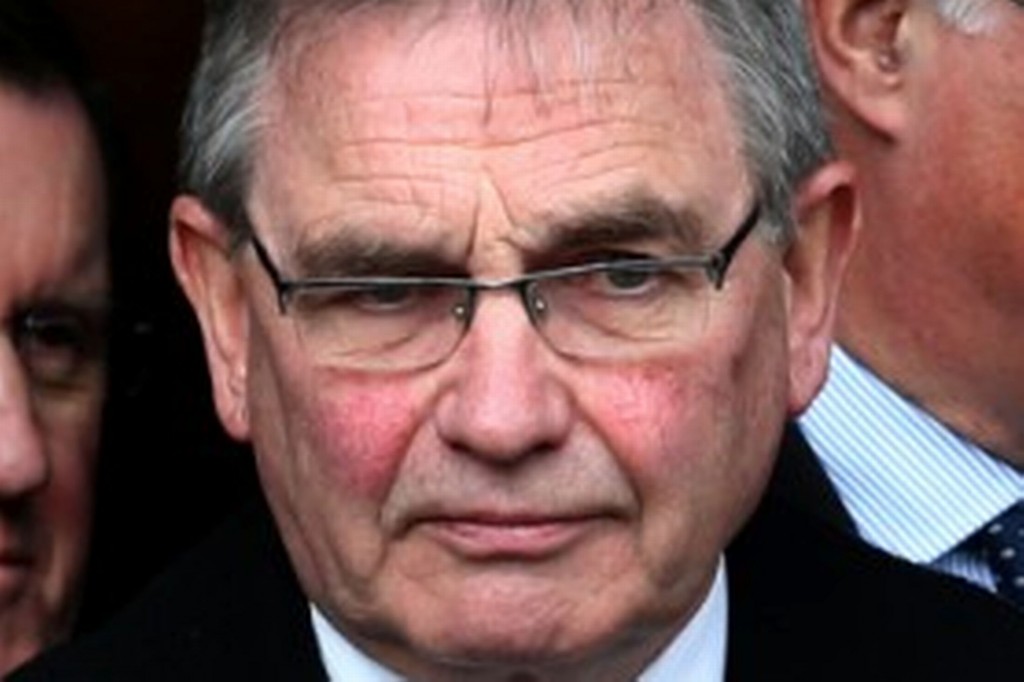 Commissions are coming thick and fast now. After it was announced by Keir Starmer that Gordon Brown would lead "a commission to settle the issue of the Union", it's now been announced that Brian Wilson would lead an energy commission. Anas Sarwar said: "I am delighted that Brian Wilson will be bringing his expertise to the table and I am excited to see how this commission can help plan a path to a brighter, greener and more prosperous Scotland."

And what expertise he has. Wilson of course is a devout nuclear enthusiast. In 2013 he decried Scotland's energy policy as "Salmond's nuclear fatwa".  In October 2005, he was appointed non-executive director of AMEC Nuclear Holdings Ltd, the nuclear services arm of AMEC plc. The announcement boasted that the firm is the UK's largest private nuclear services business.
Sarwar told the BBC that "I think we should consider potential new (nuclear power) plants"- and certainly with a nuclear lobbyist chairing this is where they'll end up. But what about the state of the current Scottish nuclear plants?
In 2012 the lone journalist who really cares about this stuff revealed that more than 400 of the recommendations made to improve the safety of British nuclear plants after the Fukushima nuclear accident in Japan last year still had to be implemented, according to the Brit government's own Office for Nuclear Regulation (ONR).
In 2013 it was announced that to clean up Sellafield was going to cost around £70 billion. 
That's £70 billion, just to clean it up.
A report told that Britain is storing an "extraordinary accumulation of hazardous nuclear waste" in "outdated facilities" which will cost nearly £70bn to clean up, MPs warned.
In the same year the UK government was accused of "failing to keep its word" after an official document revealed that the cost of decommissioning nuclear power plants had been underestimated to the tune of £16 billion.
According to a House of Commons Committee of Public Accounts report the Nuclear Decommissioning Authority's estimated cost of civil nuclear decommissioning increased by around £16 billion to £53 billion between 2007 and 2011.
According to the report: "The Treasury acknowledged that not considering these costs when the power stations were built had been a mistake."
Fast forward to 2020 and The Ferret reports ('Torness nuclear reactors predicted to start cracking in 2022'): "Cracks that could increase the risk of a radioactive accident at Torness nuclear power station in East Lothian will start appearing six years sooner than previously thought, according to the UK government's safety watchdog (ONR)."
"Torness was originally scheduled to close in 2023, but in 2016 its expected life was extended to 2030. Since then, however, similar but older reactors at Hunterston B in North Ayrshire have started to suffer serious cracks in their graphite cores.
According to the latest published inspections at Hunterston, one of its reactors had an estimated 377 cracks, while the other had 209. The Ferret revealed in October 2019 that the reactors were beginning to crumble, with cracks causing at least 58 fragments and pieces of debris to break off.
Both reactors at Hunterston, which started generating in 1976, are currently closed and awaiting ONR permission to restart. One has been shut since March 2018 and the other has only operated for less than four months since October 2018."
Down south the Hinkley Point C project is now estimated to cost £22-23bn. It was initially costed at £18 billion.
So despite the eye-watering costs; the huge and complex building run-in; the massive issue of nuclear waste disposal and the crumbling infrastructure of the current nuclear plants, it's a great idea. Except it's unclear what problem it's solving. As the journalist Dominic Hinde points out: "This is a little odd in that Scotland already meets almost a hundred per cent of its electricity needs from renewables and is set to surpass this. Most emissions now come from heating, agriculture and transport."
Aside from all of this, the assumptions that underpin the argument to go nuclear and "keep the lights on" are always always about maintaining or increasing energy consumption when the urgent reality is for the need for a rapid and radical energy descent plan.
Further, as Peter Roche has argued: "It should be obvious now that Scotland can supply 100 per cent of ALL of its energy by renewables."
Roche argues: 'The Scottish Parliament should commit to a target of sourcing 100 per cent of all energy used in Scotland (not just electricity) from renewable energy by 2045 or earlier to complement the established legal goal of achieving net zero greenhouse gas emissions in Scotland by 2045. This would be assumed to be achieved when a) the annual Scottish renewable energy production is a least as much as total annual Scottish energy consumption and b) all non electricity consumption in Scotland is sourced from renewable energy.' This is necessary because:
otherwise plans may be made for new nuclear and or fossil fuel carbon capture and storage (ccs) plants which will either not materialise or which will divert resources away from much more sustainable renewable energy such as offshore wind, onshore wind, solar pv, tidal and wave. Scotland has easily enough renewable energy potential to supply the nations' needs and export much renewable energy elsewhere.
the energy system needs to be decentralised rather than centralised as the case now. A decentralised system involving the integration of supply and demand through digitalised technologies fits well with renewable energy and storage systems and avoids the duplication and inflexibility of fossil fuel and nuclear systems.
Certainly the latest energy crisis has scared the politicians and "Net Zero" is now a sort of umbrella term for all sorts of madness.
But Labour's enthusiasm for nuclear isn't new nor is it confined to Wilson.
In February 2009 Labour's man in Scotland Jim Murphy announced Labours commitment to a new generation of nuclear power stations in Scotland. In March of the same year Iain Gray – Scotland's Homer – was broadcasting from Torness Power station. Of course that didn't quite work out and it's one of the reasons why Wilson is so bitter.
Labour's nuclear links were legendary.
When he was 'Environment Secretary' (sic) David Miliband got himself all embroiled in a sleaze row over his links to nuclear industry lobbyist Alan Donnelly who chaired the minister's local constituency party. Donnelly's lobbying firm, represents the US multinational Fluor, one of the world's biggest nuclear companies, which was hoping to win a stake in the £70 billion British nuclear waste market. Donnelly also founded and helps to run the Transatlantic Nuclear Energy Forum (Tanef), an organisation that aims to foster "strong relationships" between nuclear power companies and governments.
But Miliband and Wilson aren't alone.
Yvette Coopers father, ex-trade union official Tony Cooper, is the former chairman of the Nuclear Industry Association, and was director of the Nuclear Decommissioning Authority.
Former Chancellor Gordon Brown (you know the one who's sorting out Dalgety Bay?) – his brother, Andrew, is EDF's head of media relations in the UK. Labour peer Lord Cunningham, Tony Blair's former "cabinet enforcer" and the ex-chairman of the Friends of Sellafield campaign was also "legislative chair" of the Transatlantic Nuclear Energy Forum.
The extortionate build costs and the extortionate clean up and repair costs should preclude nuclear even if the environmental ones don't. The myths of reliability really need exposed too – five out of fourteen of EDF's nuclear units are offline as I write. Labour are flailing about announcing – or (re) announcing commissions for problems that don't exist. Nuclear was a bad idea in 1979 and it's a worse idea now.

Help to support independent Scottish journalism by subscribing or donating today.