Why football is shite…
As part of our end of season mini-series (see also The Whiteness of Scottish Fan Media, Scottish football, the power of loss and who in authority champions our game?, Scottish Football: the Good, the Bad and the Ugly) – Brian Pendreigh looks back to football in the 1960s, 1970s and 1980s.
When I was a kid football was great and now it's shite.
In September 1971 Airdrie played Manchester City in the Texaco Cup, an event involving Scottish, English and Irish teams. Airdrie drew 2-2 in Manchester and won 2-0 at Broomfield park, with its iconic pavilion and changing rooms behind one of the corner flags. This was a Man City line-up that included Scotland internationalist Willie Donachie and England striker Franny Lee as substitute.
On Saturday Man City play Inter Milan in the final of the European Champions League, Europe's premier competition. Airdrie were not in it. This is of course a much better Man City team. A golden generation from the streets of east Manchester? No. Their biggest star Erling Haaland is Norwegian and washed up in Manchester via Molde, Red Bull Salzburg and Borussia Dortmund. It is all to do with money. Haaland has been as quick to move to bigger, richer clubs as he has been finding his way into opponent's penalty boxes. No doubt the football will be technically excellent, but where is the romance and adventure?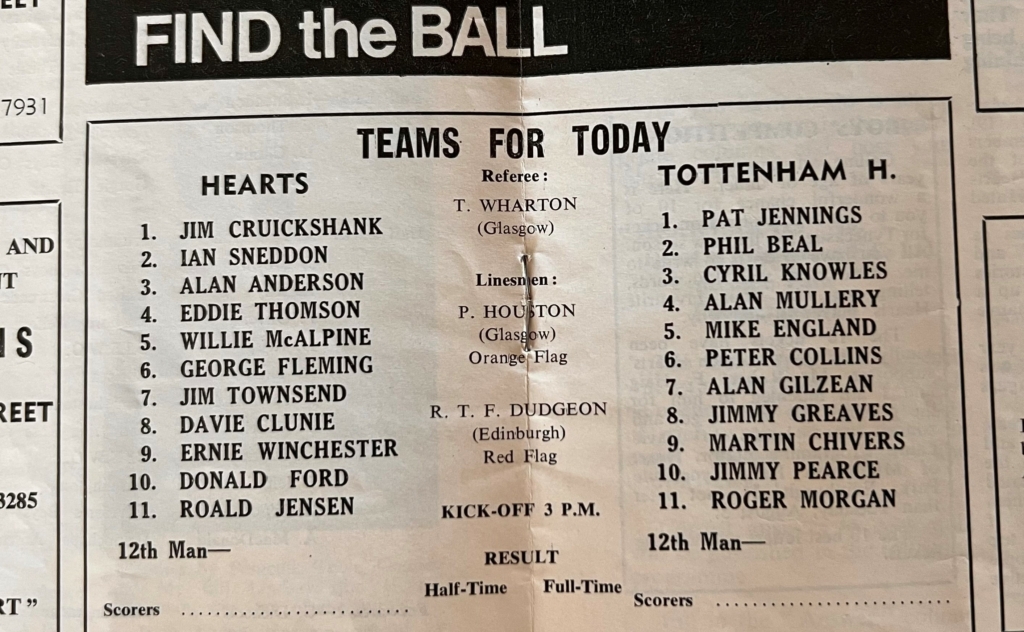 Next month Manchester United play the French club Lyon in a pre-season friendly. At Murrayfield. In Edinburgh.  And the cheapest tickets are over £50. And no doubt kids will be pestering their dads to take them to see the famous brand in action, this despite the fact that we have a local top-tier club just half a mile away at a ground that used to regularly host Tottenham Hotspur for pre-season friendlies that did not cost a fortune.
In the 1969 game between Hearts and Tottenham the Spurs team included such household names as Jimmy Greaves, the legendary Irish goalie Pat Jennings and World Cup winner Martin Chivers.  For a long time Scottish clubs were competitive with English clubs, sometimes better than them. In the Texaco Cup the year before that Airdrie-Man City match, Airdrie put Nottingham Forest out, Hearts beat Burnley, Motherwell beat Stoke and Morton beat West Brom home and away.
Back in 1953 the Coronation Cup was designed to pitch the best Scottish clubs against the best English clubs, with hopefully a cross-border showdown in the final, but the English simply were not good enough, with Celtic and Hibs ending up as the final two, after Hibs beat Newcastle 4-0 in one of the semi-finals.
And in 1967, Celtic famously became the first British club to win the European Cup, the predecessor of the Champions League, beating Inter Milan with a team comprised of ten players from Glasgow and one from Ayrshire. That same year Rangers reached the final of the European Cup-Winners Cup and Kilmarnock reached the semi-final of the Inter-Cities Fairs Cup, basically the predecessor of the Europa League.  
That would not happen now. It is 19 years since any side outwith the "big four" leagues – England, Spain, Germany and Italy – won the Champions League. It was made easier by the authorities dumping the old-fashioned idea that you had to be champions to play in something called the Champions League. Now also-rans from the big leagues go straight into the group stage while genuine champions have to play a series of qualifying matches during their summer holidays.
Two years ago the final was an all-English affair with Chelsea beating Man City. But this was not a bunch of Londoners lifting the trophy. Of the 11 in the Chelsea starting line-up and 12 substitutes only five were English, which is one more than their opponents had in their squad. Chelsea were in their own way pioneers – they were the first club in the English Premier League to name a starting line-up without a single English player in it.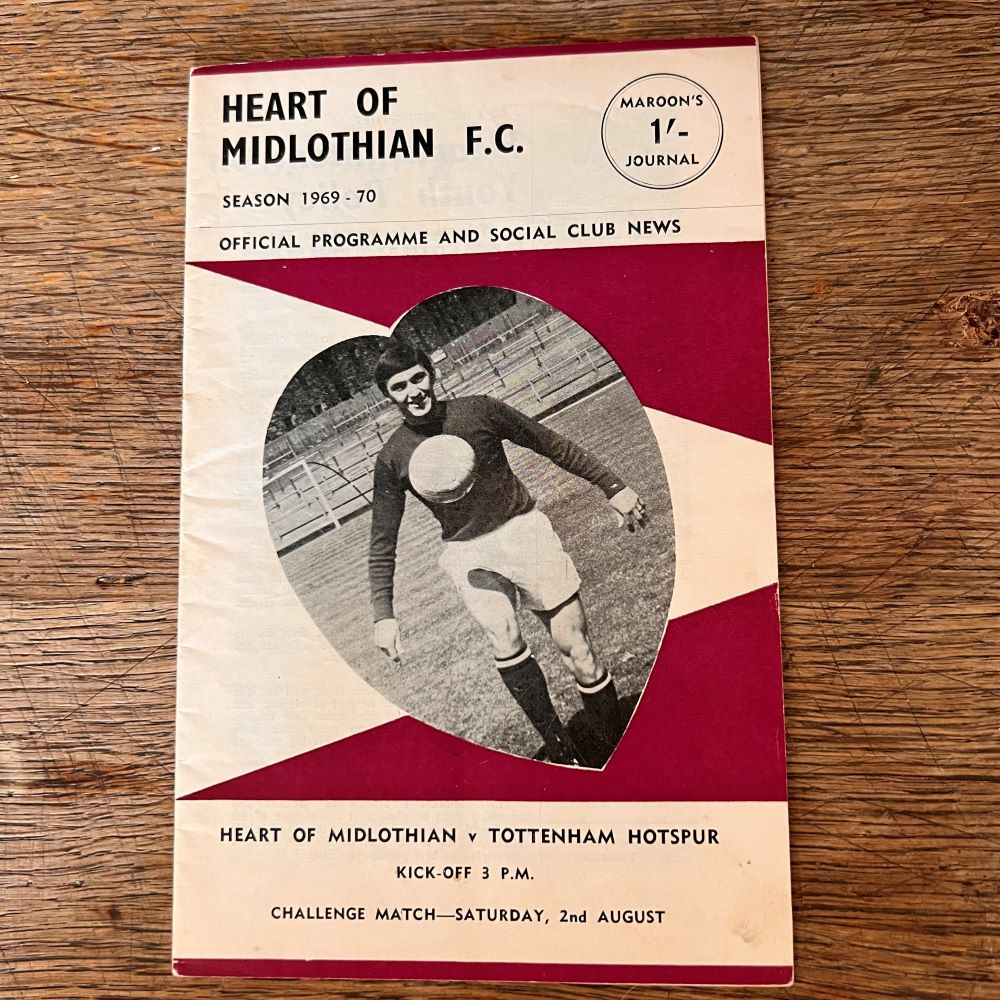 Football, television and big international money between them have created a handful of superteams in England, Spain, Germany and Italy, including Man City, which is basically Abu Dhabi owned. These are the colonial powers of football, buying up the best players in Europe, South America, Africa and Asia. It is only a couple of years since the superteams tried to break away and form their own exclusive little superleague only to be thwarted some anachronistic, perhaps even slightly anarchistic force called fans.
Yes, the football at the top level is technically excellent on excellent pitches, better than ever before but where is the romance? I recently rewatched a VHS tape of Aberdeen beating Real Madrid in a Euro final from 40 years ago. I was there in Gothenburg on the night and remember the rain, but I had forgotten just what a bog the pitch was. Mostly I remember the romance of it all, the Dandy Dons beating the might Real, Peter Weir running rings round his opposite number and that match-winning header from supersub John Hewitt.
But where are Aberdeen, Airdrie and Celtic now? Not beating the big boys any more, with the occasional rogue result from Celtic maybe. Celtic may not be able to reach European finals these days, but they dominated the Scottish game this year again, winning a "historic" treble. But this is their fifth time in seven years? Surely the historic seasons are those in which they don't win the treble?
Aberdeen were the last team other than Celtic or Rangers to win the Scottish League, way back in 1985. This year Celtic won the Premiership with 99 points and Rangers were second on 92. No one can touch them simply because they are so much richer than anyone else. They both have bigger turnovers than the rest of the league put together, with their coffers boosted by the big money from early round games or group stages in Europe. They can buy up the best players in Scotland and pay them more to sit on the bench than anyone else can pay them for a starring role.
The dominance of the Old Firm is self-perpetuating, the same little club of two, a dysfunctional marriage without any prospect of divorce. And yet financially they cannot compete with the dregs of the English Premier League, whose purses are swollen by television riches. Celtic's revenue was £88 million in 2021-22. Brentford, who traditionally play in the lower leagues, were promoted to the English Premier League and saw their turnover shoot up to £141 million in 2021-22, up from £15 million the previous year.
Aberdeen were third in the Premiership, way back on 57 points – just the odd 42 points behind. The dispassionate outsider might look at this and think it was just a little, well, mind-numbingly boring, regardless of the standard of football, same old, same old, year after year. It is much the same in England, except the equivalent of their "Old Firm" includes a few more clubs, financed by big money, selling their brands internationally, from Singapore to Murrayfield.
But where is the game I grew up with? You have to go down to the second tier to find a league with some excitement and romance and unpredictability, where everyone seemed to be fighting for promotion or relegation. But it is not the same, not the same at all. This is lower league football – competitive but not very good. The days when Celtic and Aberdeen were the best teams in Europe, and Airdrie beat Man City and Nottingham Forest are gone now.
I might go along to watch Spartans in a game next season, now that they are in the league. I won't be paying 50 odd quid to watch Manchester United and Lyon. There was a time when, like any good Scotsman, I would have been supporting Lyon against the latter-day combatants of our Auld Enemy out to put the upstart Scots in their place. But what is the point now? It is one bunch of super-rich foreigners against another similar bunch, mercenaries wearing colours of convenience. And frankly my dear I don't give a damn. Me and football are now divorced.  Well, maybe there is just time for one last song, altogether now… You can shove your Man United up your Arsenal.