The Breakup of Britain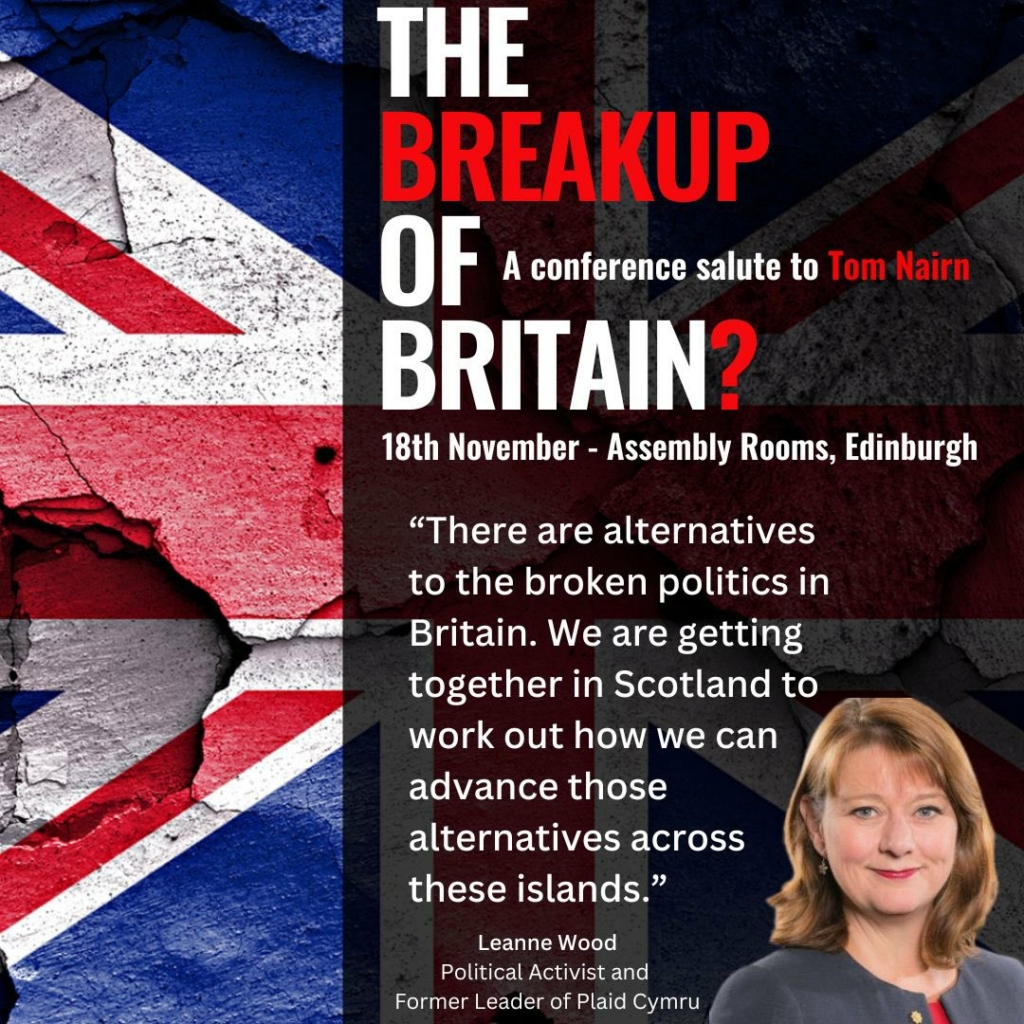 This is a major conference on the democratic future of the United Kingdom and its constituent nations. Speakers include Neal Ascherson, journalist Isabel Hilton, Clive Lewis MP, The Scotsman journalist Joyce McMillan, prize-winning novelist James Robertson, Professor Richard Wyn Jones, former Plaid Cymru leader Leanne Wood – with many more speakers from across Britain, Ireland and Europe soon to be confirmed.
Join us at The Assembly Rooms, Edinburgh on the 18th November for this unparalleled gathering celebrating the life of Tom Nairn by embracing his spirit of restless engagement which was an inspiration to so many radicals and reformers across these islands, and beyond.
The conference will feature a packed schedule of panel discussions, both in the Main Hall and in our two smaller break-out rooms.
Our panel members will seek to challenge the reactionary drift of British politics and debate central questions raised by Tom Nairn's work.
Tickets are available HERE.
Read the full programme is HERE.