Wales and the Break Up of Britain
"Our future has to be ours to determine" argues Leanne Wood ahead of the major conference saluting Tom Nairn and assessing the British crisis.
Yes Cymru was born from the inspiration of the Scottish independence campaign. My first Yes Cymru rally was in September 2014. I'd just returned from a trip to Scotland. That country was fired-up and buzzing with expectation and optimism. Thousands were turning out for rallies, public meetings, and street events. The excitement and hope was palpable. Those of us from Wales who spent time in Scotland in 2014 wanted a bit of that confidence and hope for Wales.
Although the news of Scotland's democratic renewal everywhere outside Scotland was limited, around five hundred people gathered outside the Senedd in Cardiff Bay to show our solidarity with our Scottish sister movement and to make the case for Wales to do the same. Those trips to Scotland in 2014 were life-changing. For the first time in my political life, a different future seemed possible. And people in Scotland wanted it. They were excited for it. So many people I had spoken to were determined that things couldn't and shouldn't go on in the old way. It was infectious.
Already by 2014, Britain was broken. The 2008 banking crash was followed by crippling welfare cuts otherwise known as 'austerity' – a term designed to make the UK government's libertarianism sound like common sense. Far-right English nationalists (UKIP) had seats in the European Parliament and the London-based tabloids were taking regular potshots at the EU as an institution, as well as at the Scottish government (SNP-run) and the Welsh Assembly (Labour-run). These were the foundation years for the culture wars and the rise of Boris Johnson and Donald Trump.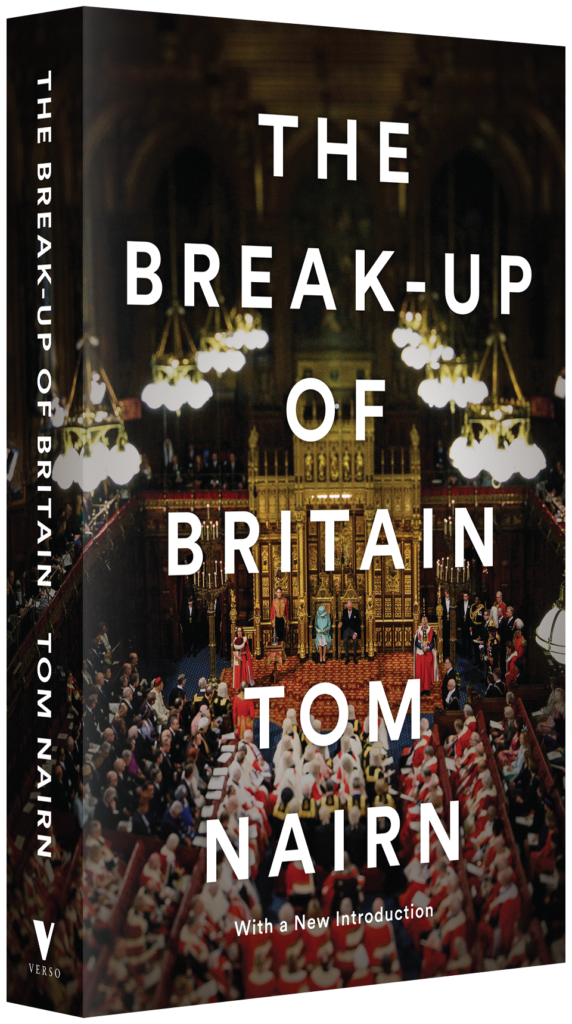 Tom Nairn warned us in the late 1990s of a "hard-nosed and myopic" English climate of opinion – 'Euro-scepticism.' In After Britain, he wrote:
"If such a proto-nationalist mythology does indeed become the matrix for popular heartland resentment at decline and loss, and is further aggravated by failure or marginalisation, then, of course, serious problems could be posed."
Many people in Scotland could see the risks from this and wanted to make the most of their chance to take a different path. Those risks are greater now almost a decade on.
Even though Scotland had been ahead of the game, it was only after the vote to leave the EU, the subsequent shenanigans over the Brexit deal, and then the election of the Johnson government in 2019, that opinion in relation to Welsh independence started to shift. The Euro-sceptic ex-tabloid journalist with a sketchy reputation was voted in as prime minister of Great Britain with a thumping majority. Within months, this character – previously seen by most political observers as a joke – suddenly found himself running a state that was far from ready for a global killer pandemic. It didn't take long before the facade slipped.
It was at this point, during the early stages of Covid, that membership figures for Yes Cymru started to increase. The group says that in the first months of 2020, its membership doubled from 2,500 to 5,000. When the UK government refused to pay furlough to workers in Wales subject to the 17-day fire-break brought in by the Welsh government in October 2020, Yes Cymru reported that its membership numbers had risen by 3,000 in just three days. In March 2021, the group announced that it had reached 18,000 members. According to the University of Limerick, this made Yes Cymru Britain's fastest growing political organisation in 2020.
Many expected the increase in support for Yes Cymru to translate into political backing for independence-supporting candidates in the 2021 Senedd election. Much was made of a 2020 poll that showed that 39 per cent of Labour supporters would vote for independence "if there was a referendum held tomorrow." Did this mean that those Labour voters might switch their vote to Plaid Cymru? Apparently not. In fact, Plaid Cymru lost ground to Labour in that election.
Another assumption doing the rounds at the time was that, following the pandemic and the clear public anger at the way the Johnson government treated Wales, more people would develop an understanding about the devolved powers of the Welsh parliament. But this, too, was wrong. Minimal Welsh media coverage (most people consume London-based media and attempts to create Nation Cymru, a Welsh news service, ultimately failed) or coverage of the Senedd and repeated failures to adequately explain the boundaries of devolution by London-based media outlets, resulted in a third of Welsh people in 2015 believing that responsibility for running the health service lay with Westminster. These misconceptions have undermined Welsh democracy. People can only make good decisions if they are well informed.
Even today, myths persist. According to polling from earlier this year, still around a third of people believe that decisions made about the Welsh health service are made by the Westminster government. A quarter of people in Wales believe that policing is devolved, yet responsibility for the whole criminal justice system is retained by Westminster. The Senedd must be the only law making parliament in the world that doesn't have control over the legal powers to enforce the laws it makes. Wales has no banking system of its own. Nairn told us more than twenty years ago that Wales had some nation-building to do. He was right.
Another major barrier to Welsh independence is the economy. Wales is heavily reliant on the UK benefits system. While the Scottish economy has been growing in recent years, the Welsh economy has seen negative economic growth (not that GDP growth is a good measure of wellbeing). Without control over key economic levers, Welsh governments of whatever persuasion are powerless to tackle the structural economic problems that lead to perpetual Welsh poverty and our reliance on a diminishing welfare state.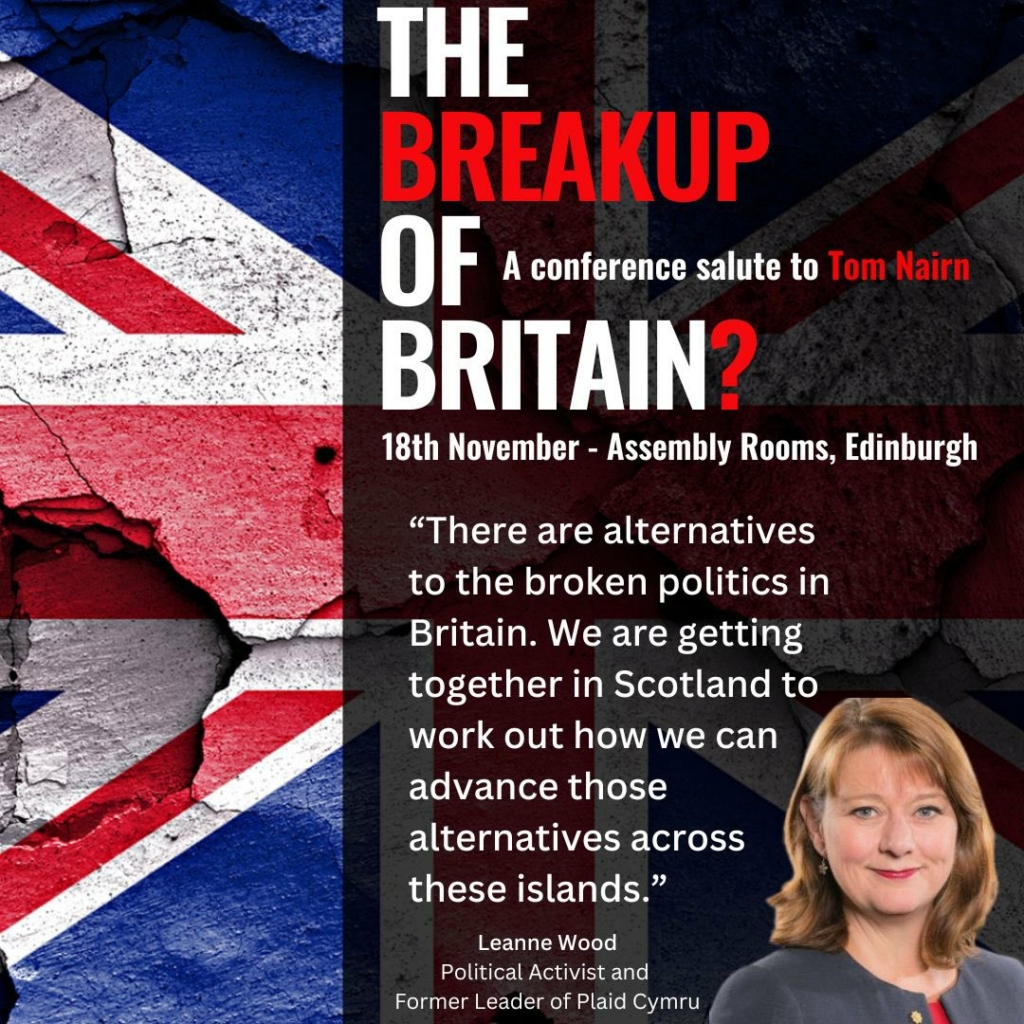 The good news is that more and more people in Wales are recognising that, without the ability to make decisions about their future, these deep and serious problems will not and cannot be solved. Polls tell us that around a third of people in Wales say they support independence. This translates to majority support among young people when 'don't knows' are removed. According to Yes Cymru, some polling data suggests a further one in four people would support independence if Scotland becomes independent.
The pro-independence rallies organised by 'All Under One Banner' these days attract thousands instead of the few hundred of us gathered outside the Senedd during those heady days in the run up to the Scottish referendum. The Commission on the Future of Wales is seriously considering independence as one of a number of viable options for Wales' future – after concluding the status quo is not an option. Its report is due out in the new year and will hopefully further inform the debate and provide a boost for further discussion and plans for action from our independence movement.
Tom Nairn demonstrated back in 1977 that Britain was breaking. There is little hope that a change of government in Westminster will provide the radical shift in our politics that so many of us desperately want to see. Many of us have concluded that Westminster can't be fixed. The question for us in Wales is this: what do we want to create instead? Our future has to be ours to determine. We are fortunate to have like-minded friends in other countries we can work with to pursue alternative opportunities. I very much hope that we grasp them.
Leanne Wood is a campaigner for Welsh independence and former leader of Plaid Cymru. At the Break-up of Britain conference on 18 November, she will appear as part of a panel on Britain's democratic crisis. Tickets for the conference can be purchased here: https://thebreakupofbritain.net. Donations, to help cover conference costs, are welcome.