Indigenous Survival in the Era of Global Corruption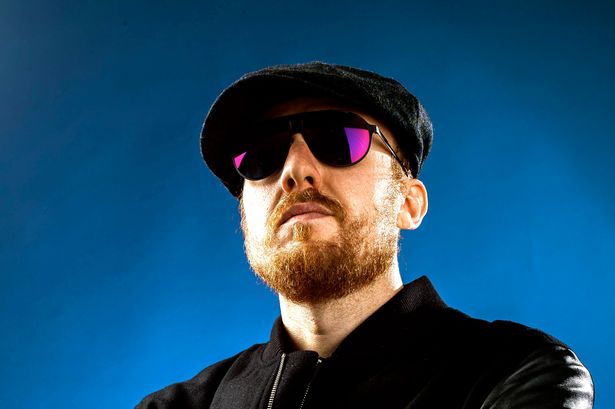 Griogair Labhruidh writes for Bella ahead of our ceilidh at the Glad Cafe on 25 October  with music performance and discussion on gaelic revival and political insurgence and the importance of indigenous resistance.
Recently I spoke with Bella Caledonia about an event to be held at Glad Café, Glaschu (Glasgow) on Wed 25th October which will see the launch of a series of articles I intend to write in both Gàidhlig and English for the publication. For this event I will be hosting a talk/discussion about my own work not only as a musician but as an activist for Scottish independence, Gàidhlig language and cultural revival, environmental issues and the struggles of the indigenous peoples of the world. This activism has seen me increasingly engaged with people around the globe who are facing similar struggles to our own who have had much to teach me about various approaches not only regarding their important work but also with respect to maintaining sanity and strength in these exceptionally turbulent times.
For much of my twenties I lived and worked with the Gaeilge speaking community in Ireland, where I became increasingly aware of the massive difference in approach between Irish cultural and linguistic revival and the one being taken here in Scotland. With over 100 years behind them as an Independent Republic, Ireland has certainly had time and power to make real, lasting positive change to its cultural landscape encouraging a sense of identity which to some degree incorporates the indigenous language and culture into the fabric of the nation. During this period I was also able to engage on a more local level with Gaeilge speaking communities in the West of Ireland and see how the language was being grown at a community level.
Connections I made in Ireland also brought me to the Basque country where again I witnessed a very different approach, one which to a large degree, like the North of Ireland in particular incorporated revolutionary, progressive ideas into its linguistic and cultural agenda. This connection with another linguistic group who have their own unique cultural identity and language in Southern Europe helped broaden my horizons to see Gàidhlig as part of a global struggle against cultural colonisation.
Another important connection I made was with a couple who have now become very close friends and are part of a community of indigenous North Americans who live around the Klamath and Trinity rivers of North California. Their visit to my small farm here in Baile Chaolais a' Tuath (North Ballachulish) had a lasting impact upon my ideas on culture and helped form the basis to my approach to this day. When performing at Glastonbury with Afro Celt Sound System this year I was privileged to meet and work with representatives from the Wadjuk Nungar Nation, Australia and Lakota water protectors from Standing Rock, U.S.A. who also shared their ideas and experiences with me.
This year also saw my first visit to see my friends in North California where I was given an induction into a great many ideas about culture, history, colonisation, indigeniety, environmental issues, globalisation and the great challenges being faced by the people of the world who have an ancient and sacred connection to both the land and its culture. Upon this journey I have become convinced that any activism of this kind without some kind of spiritual basis behind it can lead one to despair and questions have been raised regarding the relationship between Scotland's movement towards securing independence, the wellbeing of Scotland's indigenous people, the preservation of our language, music, our ancient sacred culture and landscape.
Join me on the aforementioned date to discuss these very important issues and hear some of the songs, stories and ideas that form the basis for an ancient, sacred and spiritually connected sense of Scotland and how our struggle relates to the shared experiences of indigenous peoples worldwide.
Get your tickets for the ceilidh night here.
See more of Griogair's work at his site here. 
Follow him on SoundCloud here:
Follow him on Twitter here: