Your Land is My Land: Perspectives from an Immigrant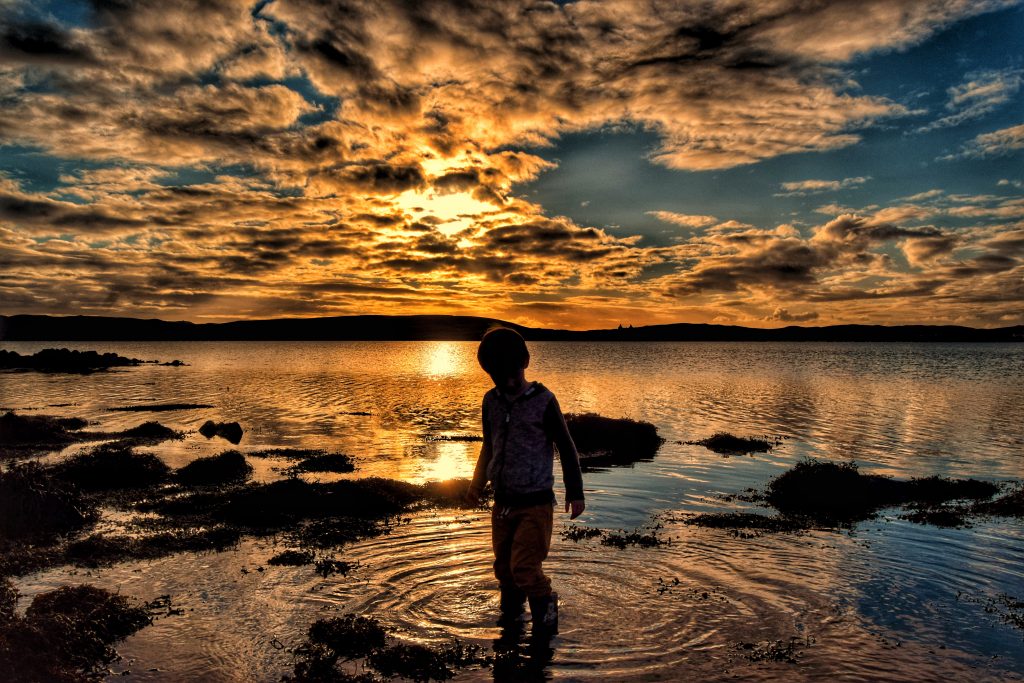 I live in Shetland. I am a woman of colour in the middle of the North Sea, raising wild children in a wild place where the winds can be so strong, you can't stand up. If the weather is bad, your boat literally doesn't come in and the shelves in the local shops lay bare. Here, I am confronted with the fact that although I feel married to the landscape and committed to my relationship with the natural world, the human 'natives' don't always recognise me as a fellow species, let alone local.
"Where are you from?"
"Here."
"No, where are you really from? Originally?"
These micro aggressions have happened in town, city and country. It is a familiar and draining struggle. I now have children who have a local, familial connection with Shetland – they were born here, but will they face the same challenges as me in having the right to claim belonging here on their own terms? When do you finally arrive home? When can you claim autonomy in your natural landscape?
Recently things have happened which have made this issue more urgent. My experiences make me feel that I am being backed into a metaphorical corner with the violent chant of: "You don't belong here!" ringing in my ears. Why can't I live where I choose? Why can't I inhabit the countryside? Live a rural or remote, wild life?
The history of art, literature, photography, and visual images in general present European, English, Welsh, Irish and Scottish rural landscapes as being the preserve of white Caucasian people. Think of any visual representation of British, rural landscapes – how often to do you see a Black/Asian, person of colour in them? What this creates is a narrative that the countryside, the rural landscape, is fundamentally a white space. Anything that challenges that concept, that disrupts that narrative is seen as an anomaly. The perceived norm is 'whiteness'.
Popular culture perpetuates this – on television, if there are black or Asian characters present in the predominantly white narratives, they exist in a vacuum or have a specific, transitory role to play. They appear unqualified to fully belong in the landscape. The assumption is that this isn't their home. Home would more naturally be an urban or foreign landscape.
Even a popular, quite pedestrian, television programme such as the British ITV1 series, Midsomer Murders can't conceive of incorporating Black British and Asian British characters into its fictional portrayal of modern rural British life. In 2011, Brian True-May, producer of Midsomer Murders, claimed that the drama was "the last bastion of Englishness" and that "ethnic minorities have no place in English villages". One of the scriptwriters, Anthony Horowitz said that there was a "racial over-sensitivity" in criticism of the programme.
This is white fragility and privilege hijacking any potential space for dialogue or improvement. Even in the realms of fiction, imagination, where anything is possible, there are limitations. It is a reaction that is played out in my experience, subtly and obviously, across all art forms and British, and sadly, Scottish life.
I live in Scotland 2018. I live in a remote part of rural Scotland. I live, quite literally, on a small island, that is part of a small island nation. I am a woman of colour living in the middle of the North Sea. I am as far away as possible from what is easily (and lazily) related to the landscape.
But this is a false representation. It is a lie. Like the idea of god (if you're a believer) being male, bearded and white.
Alice Walker once wrote that horses make a landscape more beautiful. That is true and I think me and mine make the British rural landscape more beautiful. We belong here. We are part of a shared history (for example members of my family fought in the British army in WW1 and WW2); we make Scotland vibrant, dynamic, attractive, interesting, inclusive. We shape this landscape, add to this country. We are a plus, never a minus.
Feelings of not being welcome keep people of colour away from the countryside and rural spaces. It helps keeps white spaces white. My city friends and artists ask me why I make my home here, why I engage with this tacit, attritional struggle. I answer that the undulating hills and heather belong to me. The curlew's call belongs to me. The sea and sky belong to me.
Yet, despite the fact that Scotland is my home, I have found myself frequently 'invisibilised', particularly as a Black woman writer and artist. A colleague recently created a seminal anthology of Shetland writers – I was excluded from it. When someone looks up Shetland writers, I will not be there. Caucasian writers of English heritage are included. Before some well-intentioned soul suggests it was an error, let me make clear that I don't regard this as an oversight – I shared office space with this fellow. I consider it a passive aggressive or perhaps conscious sleight: you don't belong here and your work has no value or belonging here.
I'm here to tell you that people of colour make this landscape more beautiful. We have the right to be here. We have, despite popular belief and knowledge, been here for a long time. I recently undertook a project that revealed photographic evidence of people of African and Asian heritage living and working in Shetland as early as the 19th century. We belong here. We've contributed to the hidden wealth and architecture of your cities and we've widespread roots grounded in this land. And we claim the right to be part of shaping a Scotland that is emotionally intelligent, rational, forward-thinking and values its assets while choosing to nurture them.
*
Reference: Midsomer Murders is not racist, says Anthony Horowitz:
http://www.telegraph.co.uk/culture/tvandradio/8383788/Midsomer-Murders-is-not-racist-says-Anthony-Horowitz.html
Photo credit: Stephen Catlin
Author photograph credit – Laurence Winram  www.lwinram.com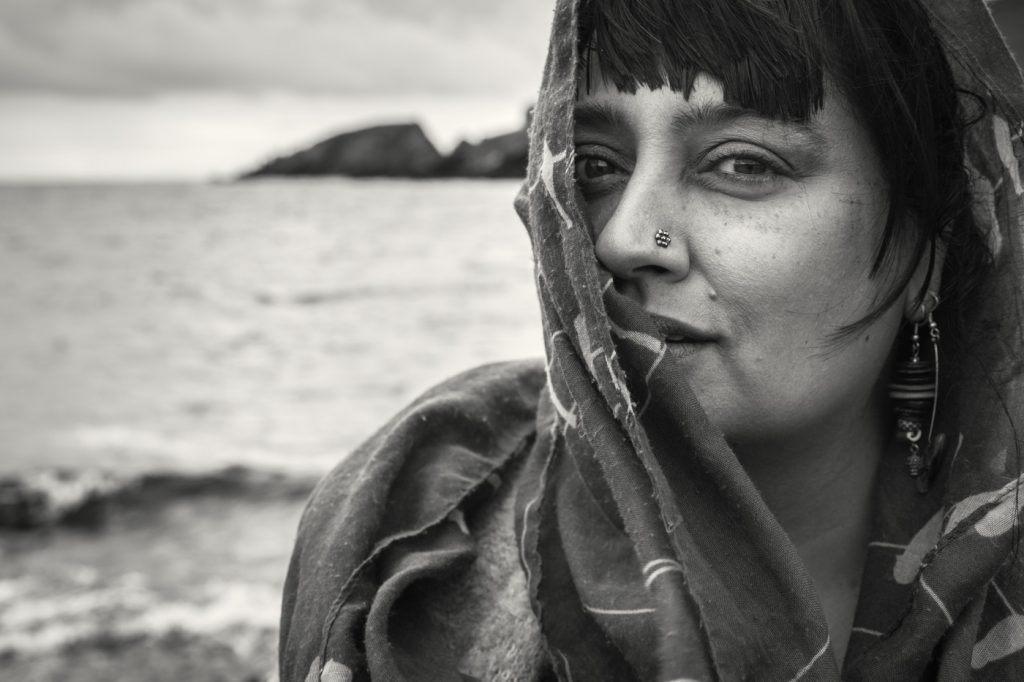 Raman Mundair is the author of Lovers, Liars, Conjurers and Thieves, A Choreographer's Cartography, The Algebra of Freedom and is the editor of Incoming: Some Shetland Voices, which can be downloaded at bit.ly/IncomingProject
Raman is a founding member of the online community SAORSA – Arts and Intersectional Dialogue for Women, she peer reviews for Shades of Noir journal, is on the board of Shetland Rape Crisis Centre and has been a member of the Children's Panel Scotland. She writes, makes art, film and installation.
Follow her on Facebook here.