Black Gold and Resource Wars: Global Oil Conflicts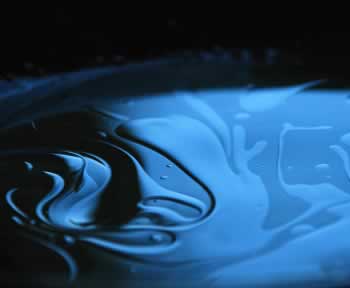 GLOBAL OIL – THE GREAT GAME CONTINUES
HOW can you declare a climate change emergency and go on pumping North Sea and Atlantic oil? While Nicola Sturgeon is pondering this conundrum, we should note the current state of the global hydrocarbons market. Funny things are happening.
The background, of course, is the slowing of the world economy thanks to the US-China tariff war. Chinese exports to America in August were down a hefty 16 per cent, while imports from the US dropped by 22 per cent. True, Beijing and Washington have agreed to restart trade negotiations in October. But we've been here before only to see talks break down. Meanwhile the World Bank has revised down its forecast for global GDP growth to 2.6 per cent this year, which doesn't keep up with population growth.
All this is impacting negatively on the oil market. For instance, Chinese car sales fell by circa 13 per cent in the first half of this year, which cuts petrol demand. This month, BP's Brian Gilvary forecast that global oil demand would rise by less than 1 million b/d this year as consumption slows everywhere.
In response to weak oil demand, the OPEC producer's cartel (led by Saudi Arabia) has been scaling back production. But non-OPEC production is going up and some cartel members (e.g. Iraq) are busy cheating and pumping more.
With output up and demand sliding, the price of oil globally has started dropping. North Sea Brent has just dipped below the $60 p/b mark. That's well below the circa $80 needed to get oil companies to develop replacement supplies for the future.
This is not good news for Saudi Arabia, which is desperate to privatise Aramco, its state-owned oil company. Aramco is the most profitable company on the planet – its 2018 profits were $111bn, almost twice Apple's $59.5bn. But Saudi strongman Mohammad bin Salman needs yet more cash to fight his proxy war against the Iranians in Yemen.
GOODBYE MR BOLTON, YOU WILL NOT BE MISSED
One reason that oil prices haven't dipped even further is that President Trump – not satisfied with confronting China – has been ratchetting up oil sanctions on Iran, squeezing Tehran's petroleum exports to the rest of the world. But this week, The Donald fired his National Security Advisor and chief White House hawk, the moustachioed John Bolton. This had the predictable effect of actually sending oil prices downwards. Why?
Because Bolton was the chief voice in Washington (apart from the Israeli government of Benjamin Netanyahu) advocating war against Iran. But Trump seems to have been deliberately using Bolton to scare Iran into negotiations. Trump's style is to create leverage through ratchetting up tension. Bolton's exit convinced the oil markets that Trump was serious about a deal with Tehran. That would mean a reduction of sanctions and more Iranian oil on world markets. More oil means a drop in petroleum prices.
Trump has already let it be known he is willing to meet Iran's President Rouhani. Tehran has played coy on this, saying Rouhani will not meet with The Donald till sanctions are lifted. But with John Bolton axed as a sacrifice, things might change.
SYRIAN OIL: ENTER THE RUSSIANS
Control over oil and gas supplies remain at the heart of the entire Middle east conflict – another, supplementary reason why the world needs to de-carbonise urgently. Take Syria, for instance. Or did you think the Syrian war was about democracy or fighting terrorism?
Currently, the war-torn and bankrupt Assad regime has to import oil from Iran. In July, British Royal Marines stormed and seized the Grace 1, a tanker running Iranian oil to Syria. Actually, Syria gets most of its oil via Russia. Moscow is helping Iran skirt US sanctions by transporting Iranian crude through ports in Crimea. Boris is not going to send Royal Marine commandos to board a Russian tanker and Trump is a friend of Putin. Oil politics is always corrupt and disingenuous.
However, post-war Syrian will have its own oil and gas aplenty. In January, in payment for Moscow's aid in saving his regime, Assad gave Russia the exclusive right to produce oil and gas in Syria – onshore and off. Currently, Syria's onshore reserves are under the control of Kurdish nationalists. Putin will have to make a deal with these Syrian Kurds or join Turkey in crushing them. But there's a bigger prize: offshore oil and gas. Syria shares the huge Levant hydrocarbon basin with Israel and tiny Lebanon.
Israel has already made two major discoveries in the area, the Tamar and Leviathan gas fields. This offers Israel energy security plus has dramatically upped Netanyahu's leverage in the Middle East. Recently Israel signed a $20bn gas export deal with Egypt. It is also planning a pipeline via Cyprus to Greece and western Europe. This may not suit Moscow, which wants to maintain or expand its share of the EU gas market.
Israel will soon find itself contesting the Levant basin with the Russians. Also, Lebanon claims a share of the Levant gas field which brings the local, pro-Iranian Hezbollah group into the equation. We have not seen the last of Middle East oil wars. Green energy, anyone?