Notes on the Tragedy of Indefinite Postponement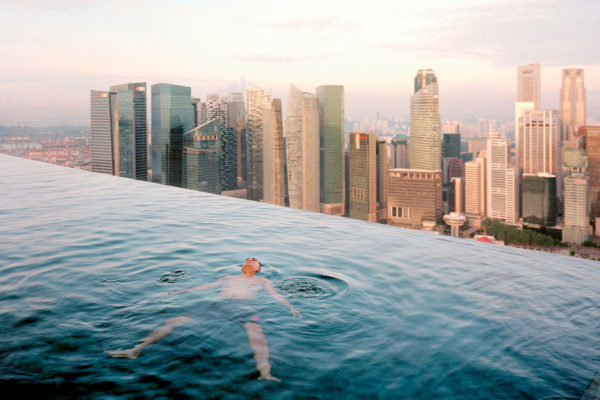 "It strikes me that the planet's fate is now probably sealed. We have just a decade in which to control climate change — or goodbye, an unknown level of catastrophic, inescapable, runaway warming is inevitable. The reality is: we're probably not going to make it. It's highly dubious at this juncture that humanity is going to win the fight against climate change."

We are in deep denial and captured by an economic system which is burning us out of our homes.
Sydney is surrounded.
The same happened in Brazil earlier in the year, but we've already forgotten about that.
We're
told that
: "
What seems clear now is that Greenland is no longer changing in geological time. It is changing in human time."
You know all this.
The meta message that churns through your life is this: everything must be deferred, nothing must really change.
This is 'indefinite postponement', 'capitalist realism' and 'depressive hedonism'.
We know what we need to do but we will not do it. We have lost collective agency.
And the more you survey the world, with Bolsonaro, Trump, Johnson and Erdoğan triumphant, the more you feel this is essentially right.
As Adam Corner writes: "Capitalist Realism, published just after the banking meltdown of 2008, articulated the fear that the global consensus around market-led, lightly regulated economics and international trade (aka neoliberalism) was here to stay, despite its glaring failure to deliver prosperity for (most) people or the planet."
Fisher comes to the same conclusion as that of Frederic Jameson and Slavoj Žižek that: "it is easier to imagine an end to the world than an end to capitalism".
He describes this closure as more of a "pervasive atmosphere" than an organised system and goes on to lay-out how it affects areas of cultural production, political-economic activity, and general thought.
With regards to our own views of this economic system, Fisher coined the term 'reflexive impotence' which describes a phenomenon where people recognize the flawed nature of capital, but believe there are no means of effecting change. According to Fisher, this inaction leads to a self-fulfilling prophecy as well as a negative toll on their mental health. Crucially Fisher arrives at a political understanding of depression .
As Mikkel Krause Frantzen writes:
"… psychopathology needs to be related to a world of capitalist realism, where there really is no alternative, as Thatcher triumphantly declared, and the future seems frozen once and for all. The crisis embodied by depression thus becomes a symptom of a historical and capitalist crisis of futurity. It is a kind of structure of feeling, as Raymond Williams would say. Consequently, any cure to the problem of depression must take a collective, political form; instead of individualizing the problem of mental illness, it is imperative to start problematizing the individualization of mental illness."
He continues:
"HOW DO YOU throw a brick through the window of a bank if you can't get out of bed?" This question, formulated by Johanna Hedva in "Sick Woman Theory," has been with me for quite some time now. I haven't been able to get it out of my head. Why? Because it points to a situation familiar to too many of us (but who is that "us"?): a situation characterized by despair and depression. A situation in which you really can't get out of bed. This situation is also, in most cases, saturated by politics and by the economy. Contrary to mainstream psychological and psychiatric discourse the reason why you can't get out of bed is not because you have a bad attitude, a negative mindset, or because you have somehow chosen your own unhappiness. Nor is it merely a matter of chemistry and biology, an imbalance in the brain, an unlucky genetic disposition, or low levels of serotonin. More often than not it is a matter of the world you live in, the work that you hate, or the job that you just lost, the debt that haunts your present from the future, or the fact that the planet's future is going still faster and further down the drain.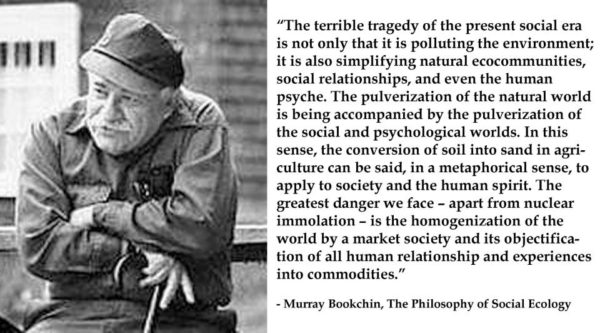 A Radical  Relinquishment
So far, so impotent. At some level anyway, you know all of this already.
It is worth noting that we have almost all of the solutions before us in terms of energy, housing and food production. Some are technological but most are social and cultural.
What we need is a complete re-orientation of life – as Chris Erskine has suggested:  "re-imagining all of life away from coercion, competition and consumption towards compassionate solidarity."
This is what some have called "breaking the drivenness of acquisitions" – a radical relinquishment.

"The new EDF offshore wind farm has a lovely gaelic name – Neart na Gaoithe – which means "power of the wind" – and promises clean green renewable energy. It's a £2 billion pound investment. The project has the potential to generate 450MW of renewable energy, which is enough power to supply around 325,000 Scottish homes – more than the whole of Edinburgh & will offset over 400,000 tonnes of CO2 emissions each year. All of which is great. But instead of using the BiFab shipyard at Burntisland currently lying idle some 15 miles from the site, EDF are using Indonesian yards some 7,300 miles away."
In order to smash through to this space though we would need to be able to act with cross-cultural solidarity, access a level and depth of humanity and consciousness and to reject a series of concepts which have been deeply ingrained for generations: growth is good; endless choice is freedom; avarice is a virtue; progress is certain; technology will save you.
The idea of buying less, wanting less, having less, working less, is a difficult one for people who have been conditioned to be consumers, to be always online, always shopping, or always for sale.
For a people conditioned to precarious work and cowed into priapic consumerism to become citizens, and to simply 'be' is the task. It is a hard one.
If we're not buying shit we don't need, we're selling ourselves to get by. Who has time to care about the environment?
But as the climate realities spills into your life, or your timeline, and the endless conveyor belt of eco-conferences and summits continue to fail, these two realities become incompatible. And yet, and yet, still we postpone, we prevaricate. This is "indefinite postponement". We wait for more evidence, things to get a little worse, and global consensus to emerge. We would act but we don't want to be economically disadvantaged.
The reality is that climate breakdown is and has been in your life now, not in some imagined future.
In the meantime a public suffering disfiguring poverty, extreme precarity and the stress of the 'gig economy' finds it hard to cope, never mind respond.
The problems at a global level are mirrored within the first world.
COP25 failed because of chaos brought by those with an interest in business as usual.
Rebecca Leber writes:
"The U.S., along with Australia, Brazil, Japan, and Saudi Arabia, has helped create a gridlock in this year's negotiations. The vacuum left by the U.S. has led countries interested in maintaining the status quo — including Australia, a major coal exporter, and Brazil, led by a right-wing government promoting deforestation of the Amazon — to block stronger rules for a global carbon-emissions trading system that are supposed to go in effect next year."
She continues:
"Fundamentally, COP25 brings to a head a widening chasm between the richer, historic polluters that prefer to maintain the status quo and the poorer nations that suffer the most consequences despite contributing the least to the crisis."
In that sense the global politics in which those who have contributed least suffer most is mirrored in our domestic social order, in which low income communities are low-carbon communities but suffer most from the authoritarian populism that now keep us in line. This is a fractal of colonisation.
The answer to this "pervasive atmosphere" is to transcend it, to develop an anti-capitalist politics that's also based on a politics of care.  In an article called 'Everything for Everyone', Mark Fisher described it as:
"Real wealth is the collective capacity to produce, care and enjoy. It is about belonging to a movement: a movement that abolishes the present state of things, a movement that offers unconditional care without community (it doesn't matter where you come from or who you are, we will care for you any way)."
There are radical alternatives to our broken politics emerging everywhere, we need to find them and connect them.
While we face the realities of what is happening, and as we prepare for a year of preparation for COP26 in Glasgow, we should know the depth of the task ahead and look away from the usual models of (in) action and the normal responses because we know that they have failed and will fail us again.
*
This the first of a series of articles exploring alternative ideas and grounded projects as we enter a new decade looking at deeper levels of crisis and response.
For more on groups organising around these ideas see We Are Plan C and see also 'K Punk. The Collected and Unpublished Writings of Mark Fisher'.