Should Donald Trump be expelled from the Clan Macleod?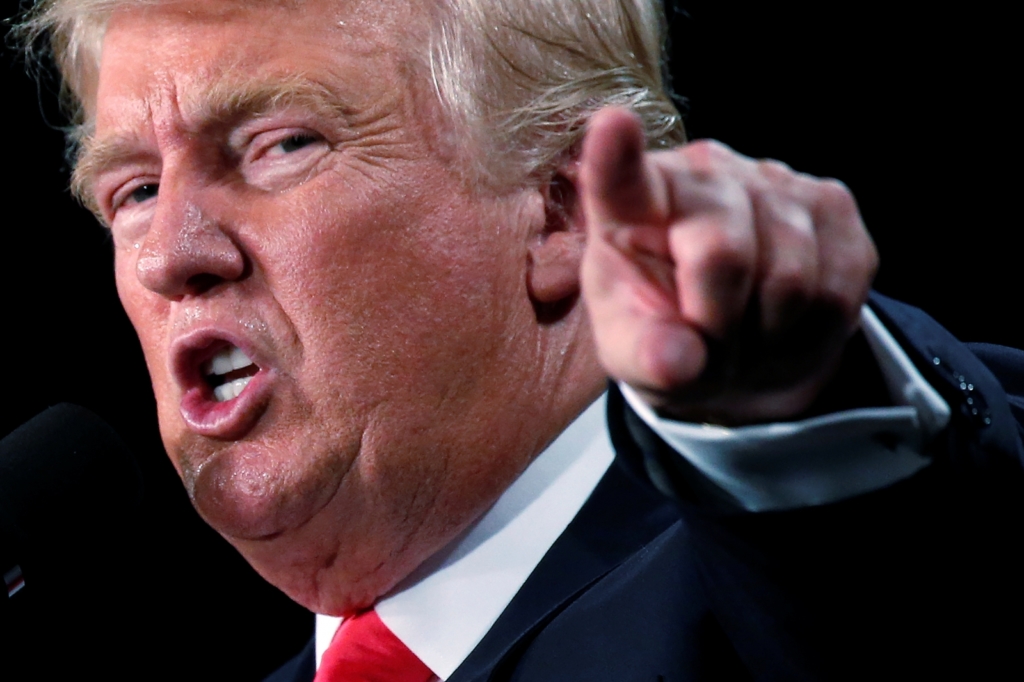 Here's an idea that I would welcome comments on. I here propose that we should perhaps set up a campaign to have Donald Trump expelled from the clan Macleod. Understand I'm far from convinced it would be a good idea, which is why I am posting this and asking for your thoughts.
This may sound a bit bizarre, childish even, but work with me. His Mother was a Macleod and he makes a great fuss of being part Scottish, even naming his golf club house The Macleod House. Watch him playing golf, he has Macleod tartan covers on his clubs, and has been known to visit his ancestral home in the outer isles. Have no delusions he sees himself as one of us. Should we let him get away with it?
Now if you are typical of the countless Scots I have pitched this idea to over the last couple of years you will be a keen supporter of the proposal . If the hundreds of folk I had pitched it to had just laughed a bit at my idea I would not be posting, but the response has been so extreme It has intrigued me and I have to make my mind up and either do something in the run up to his demitting of office or shelve it.
At this stage you should understand that I have a professional interest in evaluating the role that story telling and legend plays in the way we vote, indeed over the years I have spent four separate months at various American Universities lecturing on story telling and legends and indeed last year attended a conference in New Orleans where one of the main themes was the need to encourage story telling as a way of making students more creative.
It's not always an easy subject to lecture students on , they often initially assume that you are going to waste their time and so to initially attract their attention I sometimes ask whether as a Scot, and I often wear a kilt at these lectures, I should be campaigning to have Trump expelled from my clan. And again it almost always works and creates a massive response from the benches and I have seen many a hidden smart phone being put away mid text as even the laziest student joins in.
I am genuinely amazed at the responses the notion elicits on both sides of the pond. I have even had audiences cheer, been kissed , had my back slapped and dozens have asked for the link to the web site so they can sign the petition. There isn't one. It's just a notion, and I'm too bone idle to set it up. It's very good for the ego. Maybe that's why I do it.
It's also rather silly. After all there is no system for getting anybody expelled from any clan and what possible benefit would it be gained by humiliating an old guy who spends a good deal of his time playing golf and in any case seems to be a genius at turning criticism to his advantage, usually claiming he is being unfairly bullied by the forces of evil. You know there's part of me that rather admires his sleekit cunning, maybe that's why I hesitate.
No perhaps the only real advantage of that silly idea is to recognise the extent to which people support it and wonder at their motivations.
I write this on the day after Boxing Day, It's been a week that I am sure students will one day write Phds about  Not only is Scotland in lockdown with a major pandemic , but the country is on the verge of the worst ever recession for decades, we have the prospect of the brilliantly organised pro Referendum campaign being about to be launched, we leave the European Union in a week and then the following week tens of thousands of Americans are expected to be marching on Washington claiming that the Presidential election was a farce.
*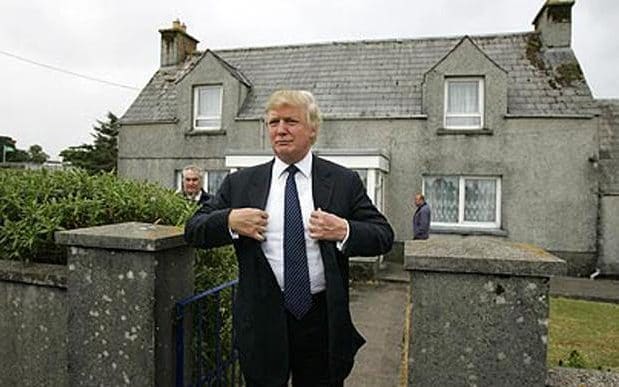 In short we are in the midst of a cultural watershed in which many in Europe, America and Scotland are having to re-imagine who they are in totally new circumstances, and looking at their stories and legends for guidance, and with severe global warming now just round the corner our new ideas and ambitions will have to be pretty damn good.
Typically in this time of cultural confusion is the conundrum facing so many Scots over Trump. Most of those I have spoken to over the ludicrous notion of his expulsion from the clan see him as being very stupid, and a liar, they also usually see most Americans as being pretty bright and are completely bemused by why it was that given what many Scots see as Trumps proven stupidity over the four years when he was President that over seventy million of a supposedly bright and honest nation went on to vote for a man they suspected was both stupid and a liar. Here in Scotland the thing that seems to inflame the Scots is the suggestion that he claims to be a Macleod, one of us. Many Scots see ourselves as a nation that is primarily intelligent and honest. This is our legend and whilst we perhaps hesitate to criticise the Americans for voting for Trump as it's none of our business, if he claims to be in any way Scots we protest that he is stepping into a realm that is most clearly our business. Hence the unbridled extent of the passion when I fly my silly kite. Indeed I would speculate that if he were to step off his aeroplane wearing a kilt I suspect that would be him stepping over a red line and the protests would be multiplied.
So let me go back to my first question. Should I, or indeed one of you, launch a campaign to have him expelled from the clan Macleod? Personally I'm not sure, but I do know that if anyone were to launch such a campaign they would get a great deal of support, and maybe even global media coverage.
As for me I am just a silly old bald man in a skirt that wanders around telling stories. It's up to others to pick up this ball and run with it. I'm old and too busy thinking about the hereafter, frequently I wander upstairs look around and think, what the hell am I here after?
It's up to you, the next generation to imagine our new stories and legends.
We are at a watershed. Maybe a campaign to say we Scots reject so much that Trump did might be a good way for Scotland to nail it's tartan colours to the mast at this time of global re-imagining. Or maybe it would just be silly nonsense.
I am genuinely fascinated to find out what you think. Go for it.