The Right to Exist
Identity Language and Power is a new series where we are exploring the use and assertion of language in Scotland and how it's been politicised, attacked, undermined, devalued and promoted.
I can't remember who I've heard tell this – probably Billy Kay – but I've often heard the story that in schools in Ayrshire you'd get the belt for talking in Scots 364 days of the year, then on Burns Day you'd get a prize for it.
Language, closely tied to individual personal identity as well as national identity, has been historically the source of shame in Scotland. People forget how recent this phenomenon has been. Remember The Proclaimers actually singing in their own accents and that being remarkable even shocking? Remember Runrig actually singing in gaelic and that being remarkable?
When Jim Kelman won the Booker Prize for How Late it was How Late in 1994 he wrote the following as part of his acceptance speech after being viciously attacked:
"A couple of weeks ago a feature writer for a Quality Newspaper suggested that the term "culture" was inappropriate to my work, that the characters peopling my pages were "pre-culture" — or was it "primeval"? I can't quite recall. This was explicit, generally it isn't. But — as Tom Leonard pointed out more than 20 years ago — the gist of the argument amounts to the following, that vernaculars, patois, slangs, dialects, gutter-languages etc. etc. might well have a place in the realms of comedy (and the frequent references to Billy Connolly or Rab C. Nesbitt substantiate this) but they are inferior linguistic forms and have no place in literature. And a priori any writer who engages in the use of such so-called language is not really engaged in literature at all. It's common to find well-meaning critics suffering from the same burden, while they strive to be kind they still cannot bring themselves to operate within a literary perspective; not only do they approach the work as though it were an oral text, they somehow assume it to be a literal transcription of recorded speech.
This sort of prejudice, in one guise or another, has been around for a very long time and for the sake of clarity we are better employing the contemporary label, which is racism. A fine line can exist between elitism and racism and on matters concerning language the distinction can sometimes cease to exist altogether.
… There is a literary tradition to which I hope my own work belongs, I see it as part of a much wider process — or movement — toward decolonization and self-determination: it is a tradition that assumes two things: 1) The validity of indigenous culture; and 2) The right to defend in the face of attack. It is a tradition premised on a rejection of the cultural values of imperial or colonial authority, offering a defence against cultural assimilation, in particular imposed assimilation.
Unfortunately, when people assert their right to cultural or linguistic freedom they are accused of being ungracious, parochial, insular, xenophobic, racist etc.
As I see it, it's an argument based solely on behalf of validity, that my culture and my language have the right to exist, and no one has the authority to dismiss that right, they may have power to dismiss that right, but the authority lies in the power and I demand the right to resist it."
This is a struggle that still goes on, and it's a struggle that can be reduced to, in simple terms "my culture and my language have the right to exist".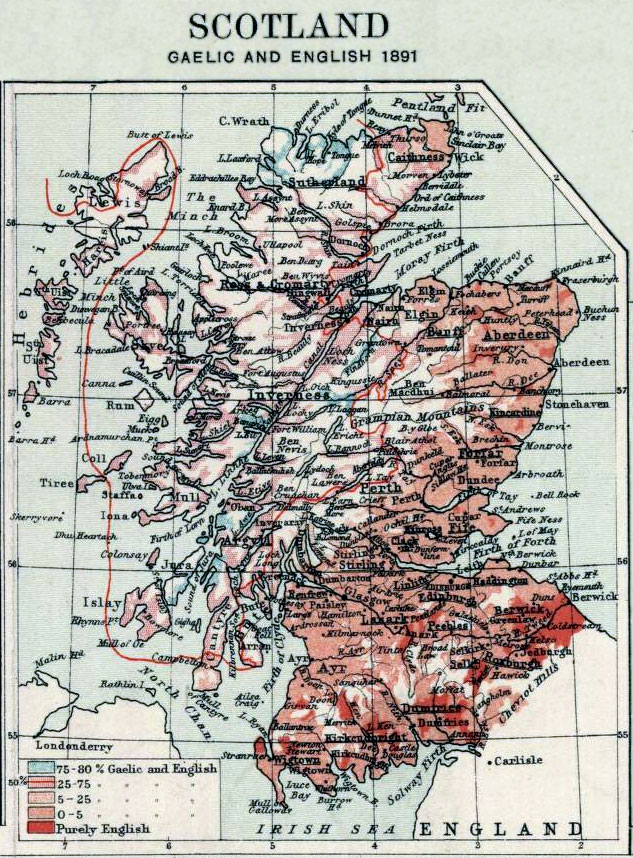 But that shaming hasn't gone away. It hasn't been magicked away by devolution or the Proclaimers or by Itchy Coo or A Room on a Broom in Scots.
As Scott Hames wrote on this site back in 2016: "The history of that shame – and of resistance to it – has more to do with class than nationality. But it's true that 'improvers' and standardisers of the eighteenth and nineteenth centuries, many of them Scots, associated the spread of 'correct' English with achieving full acceptance as North Britons. In A Treatise on the Provincial Dialect of Scotland (1779), Sylvester Douglas (Lord Glenbervie) treats 'the idiom particular to Scotland' as 'a provincial and vicious dialect of English', and hence, as Lynda Mugglestone observes, 'particularly open … to the hegemonies of England in linguistic as well as political ways'. The legacy of these ideas persisted much later than we might expect. John E. Joseph cites a schoolroom primer on standard English published in Glasgow in 1960. Under the heading 'Barbarism' is listed 'The use of Scotticisms : – as gigot, sort (repair), the cold, canny'. As Joseph remarks, this 'amounts to the authors of the book telling its readers that, insofar as the language reflects who they are, insofar as it belongs to them, it is barbaric, and that if they do not want to be perceived as barbarians, they must do away with these features'.
In fact some of that shame persists. Almost every single time we publish in Scots it is inevitable that a response will include tired and tiresome questions and comments ("Is it a real language?" …) and the predictable attacks and boring expressions of either cultural self-hatred or almost complete cultural ignorance.
The relentless attacks on 'Miss Punny Pennie' @Lenniesaurus is dire, and introduces a misogynist element to anti-Scots trolling.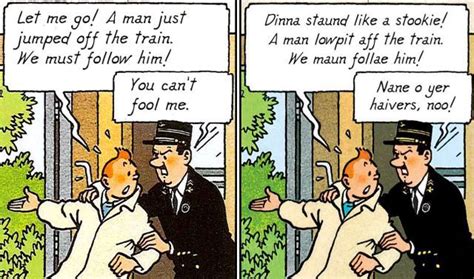 But it's not all bad. Scots publishing is thriving. In a very large sense the cultural cringe is a generational relic and now resides in small pockets of Scottish society. In some sense both Gaelic and Scots have a higher profile than ever before, even if that is because gaelic language is in peril and both have been (differently) politicised. Support for gaelic language and culture is deep and widespread and measurable despite the shrill noise about 'road signs' etc. But institutionally Scotland is still littered with cultural bodies that are not fit for purpose and are not up to the task, and living in an anglo-normative culture is bewildering and disorientating when the 'north' means Bradford and when the man on the news invites you to watch the 'news where you are' (which never is where he is).
Although there are those that condemn 'language essentialism', the reality is that the politicisation comes from both languages being perceived as an existential threat by the unionist community. The fact is that language and identity are political. Their repression and denial, as Kelman articulates are about power. This is a process of toward decolonization and self-determination.
Over the next few weeks we'll be exploring Identity Language and Power and we are inviting pitches on these issues.
How does class intersect with language and identity? What next for gaelic? How does the crisis in rural housing impact language? What role does education and broadcasting play in language protection and development?
The first articles have been commissioned and will be published in the next few days. What we'll be looking for is a critical but supportive conversation and to avoid playing one language off another but instead enhancing cultural confidence; creating a forum for critical conversations; supporting practitioners and publishers; interrogating failure and cringe; examining radical plans for renewal.